Amtrak Hiawatha service highlights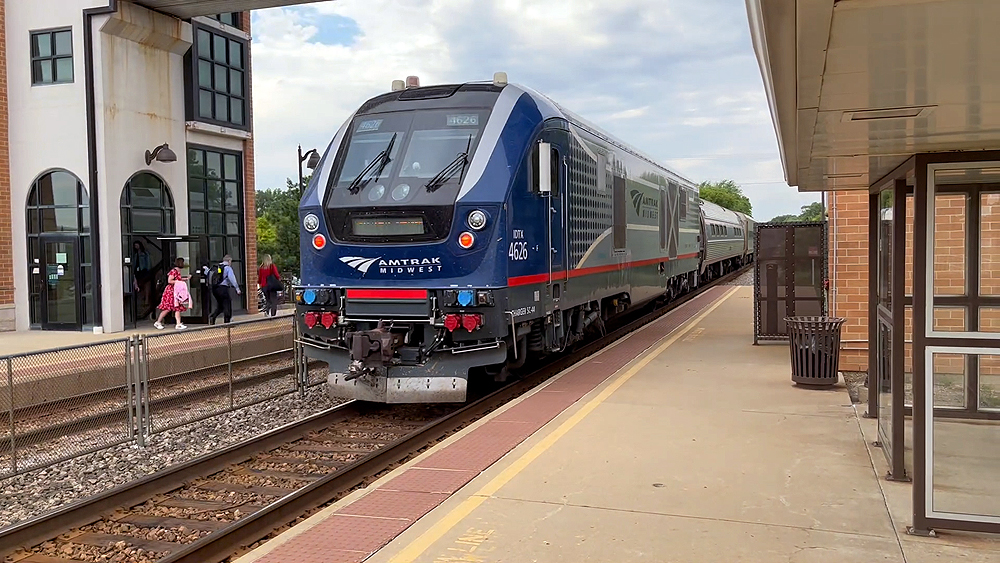 Amtrak runs daily trains called the Hiawatha Service between Milwaukee and Chicago. This service provides easy access for those living in Southeastern Wisconsin and Northern Illinois to the downtown centers of both cities. There are six daily trains in both directions, an additional train at peak morning commute times during weekdays, and a late-night train on Friday evenings.
Hiawatha trains provide express service, making just three additional stops along the Milwaukee to Chicago route. These include Milwaukee's Mitchell International Airport; Sturtevant, WI; and Glenview, IL. A complete trip in either direction lasts approximately 90 minutes.
Recently, my wife and I needed to go to downtown Chicago, so we booked a trip on train 334, picking it up at Sturtevant, Wisconsin, which is just 20 minutes from our home.
You can book tickets easily on Amtrak.com. A non-refundable value ticket between Milwaukee and Chicago is $25 one way. You also have the option to purchase a flexible ticket for $35 that can be exchanged or refunded before the departure date and time.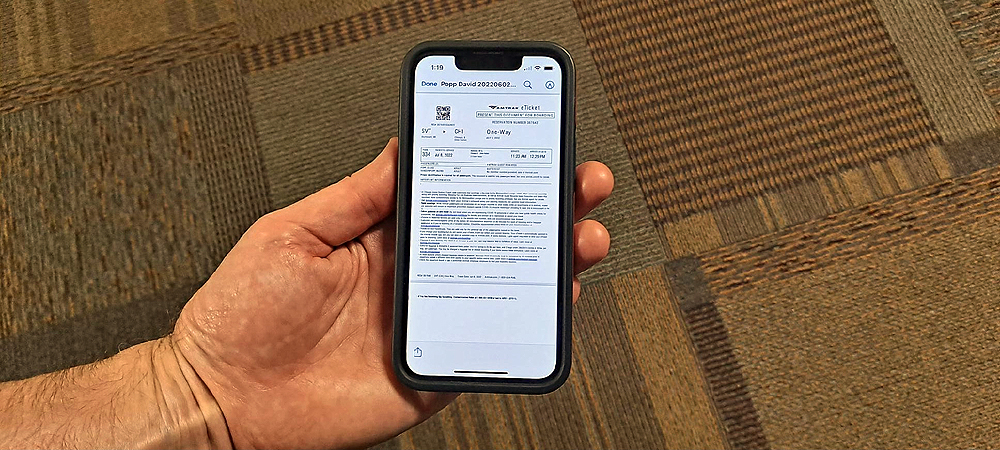 Your ticket is sent to you electronically, and you can either print it or have the conductor scan the QR code straight from your phone's screen. Downloading the Amtrak app makes it easy to buy and use Amtrak tickets this way.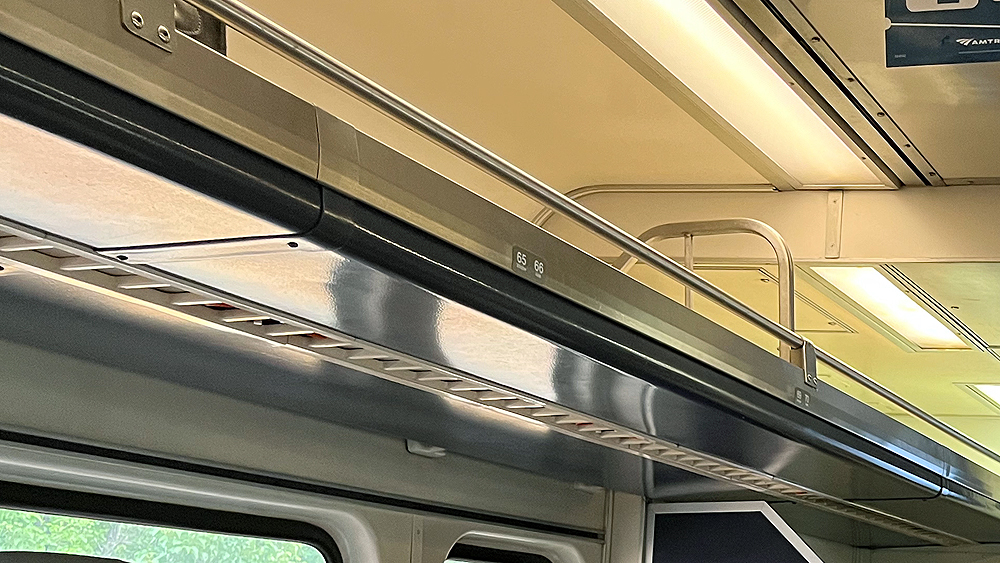 Ticketed passengers may bring up to two bags with them – smaller bags can go in the spacious overhead bin above the seats. Larger bags need to be placed in the rack by the entrance to the car. Hiawatha Service can also accommodate travelers with pets and bicycles. See Amtrak.com for more info on these options.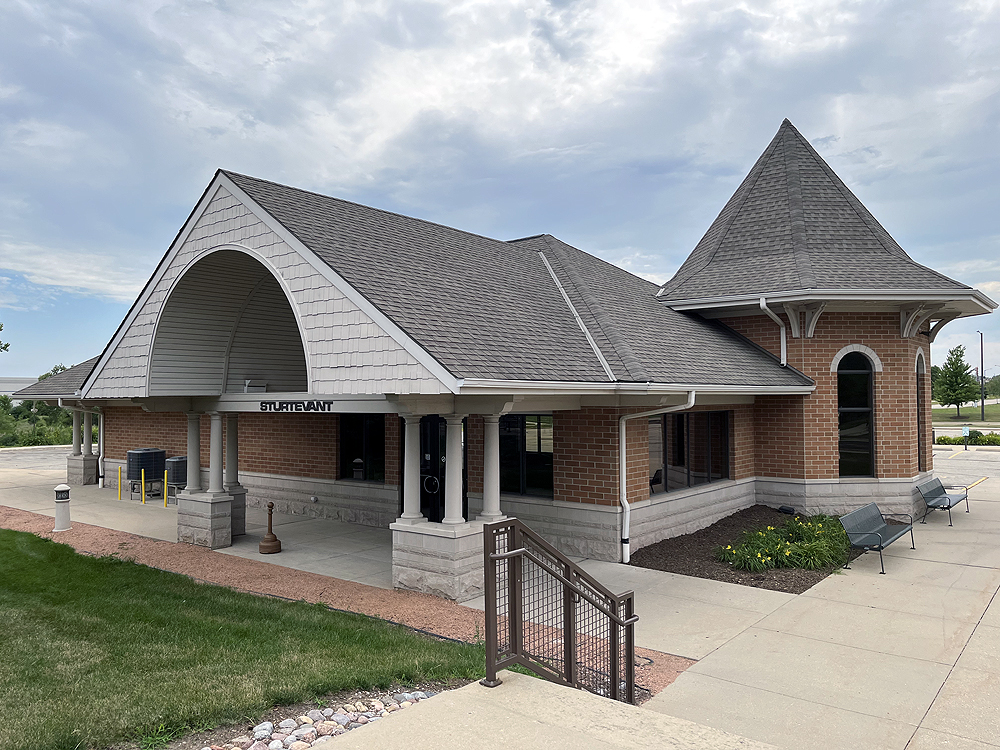 On the day or our trip, we arrived at the depot in Sturtevant 10 minutes before train time. The modern depot features a clean indoor waiting room with restrooms. There is also an overnight parking lot.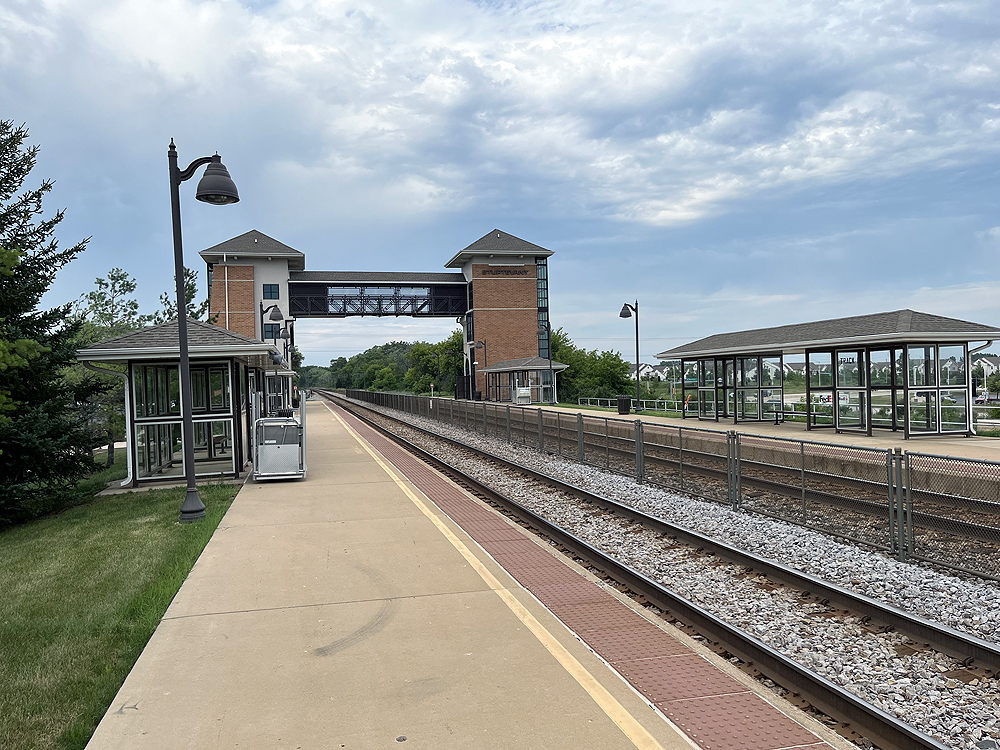 Sturtevant has both north and southbound platforms, joined by an overhead bridge featuring elevators and stairs for easy access to both tracks. Station announcements alert passengers which platform will be used by the approaching train, as the two tracks are also shared with freight traffic.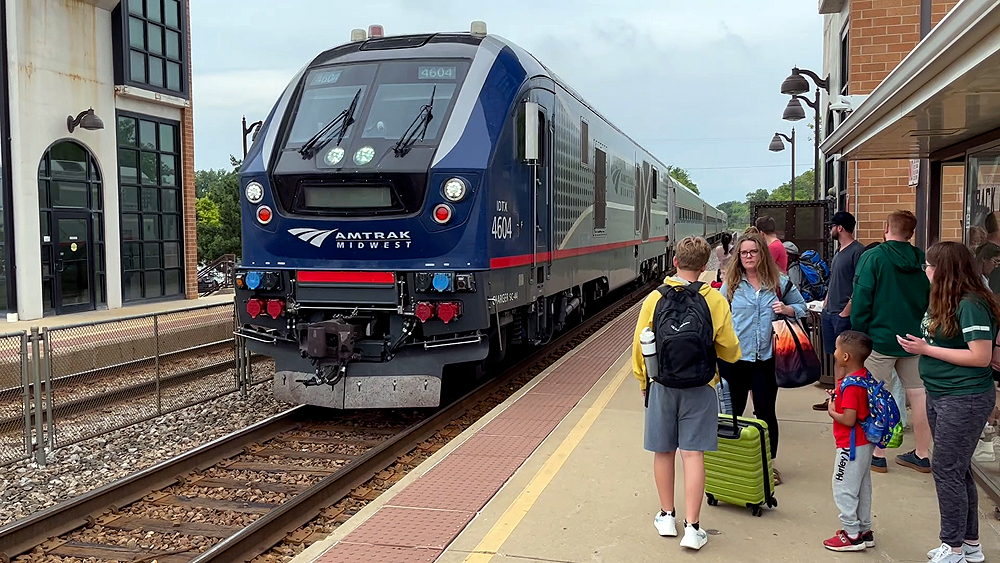 Our train arrived on-time and consisted of three coaches and one café car, although there is currently no food service offered on Hiawatha trains. Seating is on a first-come basis, and my wife and I had to search around a bit to find two seats together – in this case across the aisle from each other.
The seats are arranged in paired configurations, although they recline individually.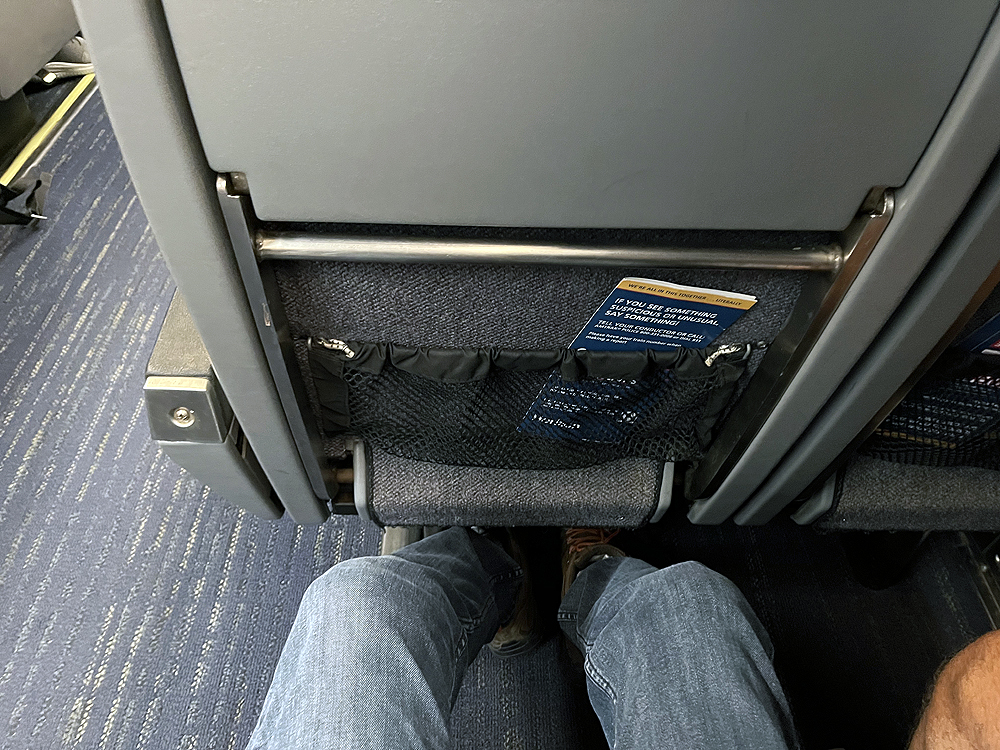 There is adequate leg room, and seats are comfortable – much better than the average airline seat. Passengers have access to a tray table that folds up into the back of the seat in front of them, and it is large enough to accommodate a laptop computer. There is also a standard 110V power outlet located along the wall under the window for each pair of seats.
Hiawatha trains include a quiet car, which is a coach for passengers wishing to sleep, read, listen to music with headphones, or work without the interference of other passengers in conversation or on cell phones. Since my wife and I both enjoy reading books, the quiet car was a welcomed feature.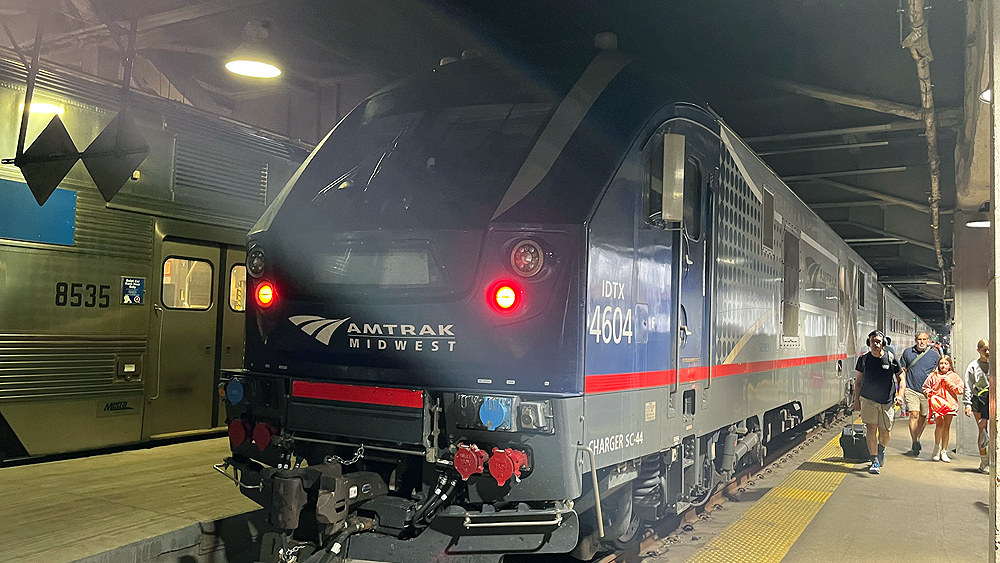 The trip from Sturtevant to Chicago Union Station was exactly an hour, which is twice as fast as we could've driven into downtown Chicago from our home. The service was clean, fast, and our conductor was friendly and helpful.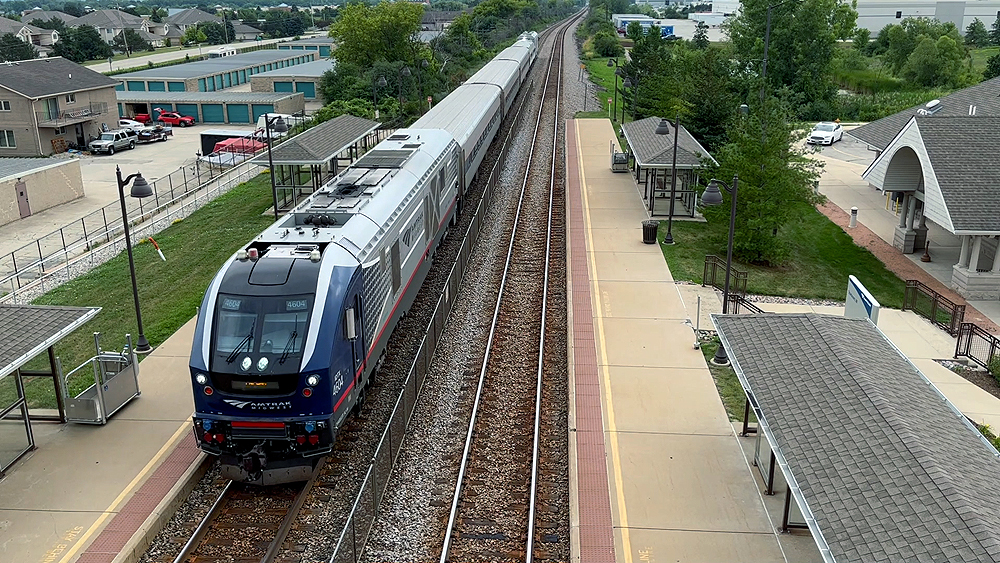 These trains are often sold to capacity; if you're planning a trip into downtown Milwaukee or Chicago, be sure to book in advance so you don't miss out. Hiawatha Service is an affordable travel option to the heart of both cities and eliminates the hassles of driving and parking.