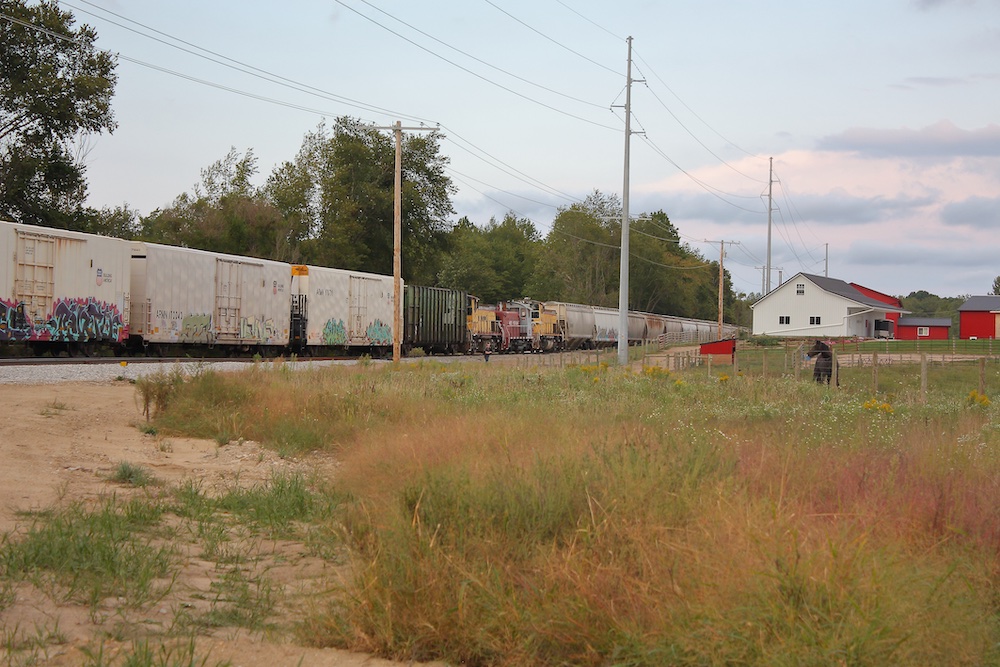 West Michigan Railroad Company summary
The West Michigan Railroad Company (WMI) is a short line railroad that operates in southwest Michigan. It's owned by Hamilton Hartford Group LLC, led by Linus Starring. The railroad traverses a standard-gauge branch line of the former Pere Marquette Railway heading east from Hartford, Mich.
History
Years before Hamilton Hartford's ownership, the West Michigan Railroad Company was established in 1995 by Pioneer Railcorp when the line was purchased from the Southwestern Michigan Railroad. The ex-PM branch at the time served the towns of Hartford and Paw Paw at a distance of 15 miles. By 2013, Pioneer filed for abandonment on the Lawrence to Paw Paw section of the railroad. Having kept an eye on developments taking place and waiting for the opportunity, Starring and his associates formed Hamilton Hartford to acquire the West Michigan. An Offer of Financial Assistance was filed, using Great Lakes Locomotive LLC as the acquirer to discuss negotiations with Pioneer. On November 4, 2015, Hamilton Hartford became official owners of the 4.25 miles of track east of Hartford. The remaining Lawrence to Paw Paw section was sold for scrap during the negotiation process.
Operations
Business on the West Michigan Railroad is centered around the transload industry. This is possible through the partnership with farmer Jason Meachum, who handles the trucking side of the operation and has set up a permanent transload site on his property. Together, both parties formalized their partnership as Paw Paw River Transload LLC. The railroad established a customer base through transloading beginning with plastic receiving, shredded-rubber-tire shipments, and handling hazardous material. The business has expanded with the addition of corn oil, various greases, lard and used cooking oil custom blended in a tank car. The final product goes into biodiesel or animal feed. West Michigan also performs the shipping and receiving of agriculture products, from frozen cherries and pork heading west to inbound apples from the Pacific Northwest.
West Michigan rosters three EMD diesel locomotives. The first being SW1200 No. 1512, a former Grand Trunk Western unit, followed by two MP15ACs which were acquired from the Union Pacific Railroad.
West Michigan interchanges with CSX Transportation in Hartford. Even though the railroad is a CSX junction settlement carrier, they prefer to handle the formulation of the freight rate to ensure a customer receives a rate that works for their business.
Read more about the West Michigan Railroad Company in Trains' June 2022 issue.