New York and Atlantic Railway summary
The New York and Atlantic Railway (NYA) is a short line railroad that operates on New York's Long Island. Though owned by the Metropolitan Transportation Authority, the freight operation is contracted out to Anacostia Rail Holdings Company. The NYA shares standard-gauge trackage rights with the Long Island Rail Road, the United States' busiest commuter rail system.
History
The New York and Atlantic Railway began operations in May 1997 because of the privatized concession by the MTA to operate freight in Long Island. This was in part due to 25 years of declining business. With their familiarity in operating freight trains on commuter lines, Anacostia won a 20-year operating contract with a 10-year renewal in 2017.
Operations
Sometimes labeled as "the beer and pizza railroad," the New York and Atlantic hauls brews and flour, along with other foodstuffs and lumber. Traffic increase has taken place thanks to a baseline book of business the NYA adopted hauling foundations, construction, demolition debris, stone, and waste.
Although the New York and Atlantic uses 270 miles of operating track from its Fresh Pond yard in Queens to as far east as Montauk, the bulk of the system is owned by the Long Island Rail Road the NYA coexists with. The commuter rail network operates more than 700 trains on the weekdays, carrying 90 million riders annually. About 400 trains a day commuter between Jamaica near Kennedy Airport, the NYA's entry onto the LIRR, and New York's Penn Station. Roughly a train every 3 ½ minutes at that location alone is just one of many the New York and Atlantic must work around with their 30,000 carloads of freight per year.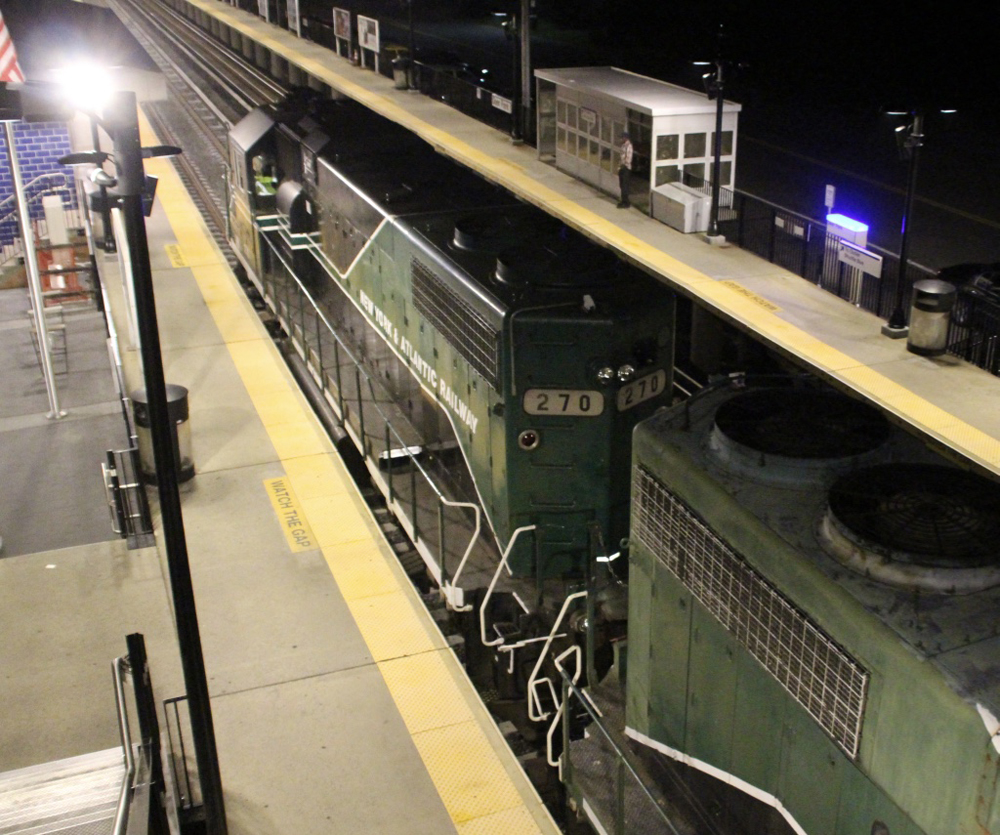 A total of 13 diesel locomotives make up the New York and Atlantic Railway roster as the power varies from the EMD MP15ACs to GP38-2s. Modifications to the fleet are an absolute necessity to provide clearance and accessibility on the Long Island's network of third-rail electrification and positive train control.
Interchange is made possible in Fresh Pound and Bay Ridge. The former is used by the Canadian Pacific Railway, CSX Transportation, and the Providence & Worcester Railroad. The latter is New York New Jersey Rail which interchanges with both CSX and Norfolk Southern at Greenville.
Read more about the New York and Atlantic Railway in Trains' June 2020 issue.