Korean War SW8 diesel locomotives survive in Alabama: Deep in the heart of America's south, we find two able-bodied veterans of foreign war operating on the Calera & Shelby Railroad at the Heart of Dixie Railroad Museum in Calera, Alabama. Calera & Shelby 2019 and 2022 SW8 switcher locomotives have a story to tell more than just how they arrived from General Motors Electro-Motive Division and General Motors Diesel.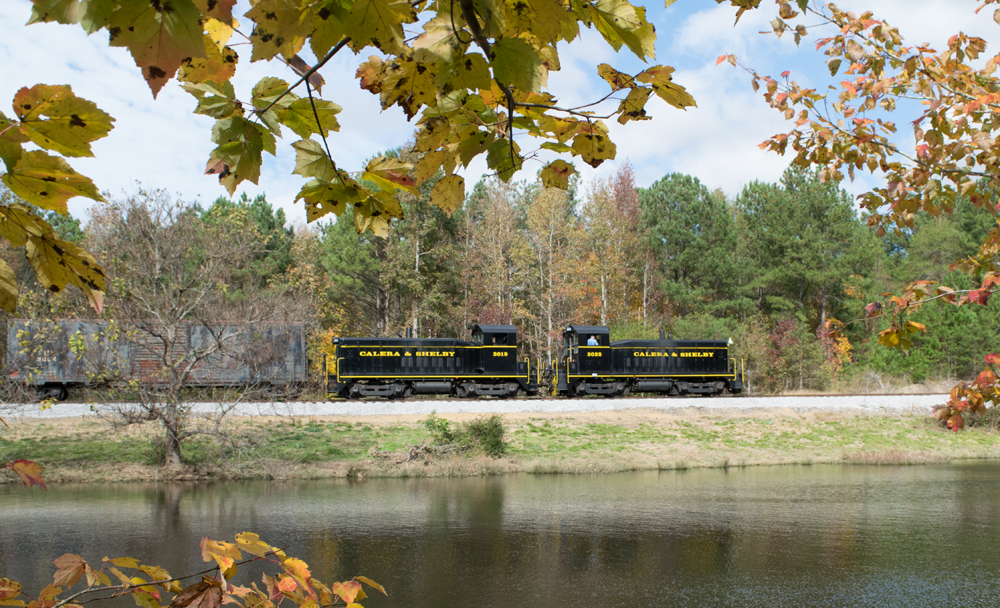 Built in 1951, the C&S EMD SW8s were powered by the 800-hp 8-cylinder EMD 567B motor. Like many built between late 1950 and early 1953, these locomotives were not meant to switch freight in the United States. In all, 309 units built for US railroads and 65 were ordered for use in Canada. Enter the United States Army and their order of 41 locomotives numbered 2000 through 2040.
The U.S. Army-owned locomotives were built in Cleveland and would soon get their marching orders. This roster of new SW8s were the new soldiers of war being shipped from New York to aid in combat with troop and supply movement in Korea during the Korean War. This order of EMDs would be the largest order by any single purchaser of SW8s, more than any Class I railroads in the US.
When North Korea began their invasion of South Korea, the U.S. Army and its United Nations partners saw a need to quickly, safely, and efficiently move men and supplies across Korea in efforts to stop the advancement of Communism. The Japanese played a vital role in these 41 U.S. Army switchers seeing military war action from Spring 1951 well into 1953. The Korean Rail System had been designed by the Japanese based on American railroad standard gauge specifications and operation.
The units were operated in the Korean War by the 712th and 724th Transportation Railway Operating Battalions. Standard operating practice dictated that two American soldiers and one Korean pilot were the desired crew makeup. Trains moving throughout service in Korea carried ammunition, soldiers, supplies, and even the wounded for medical care near the harbor of Pusan.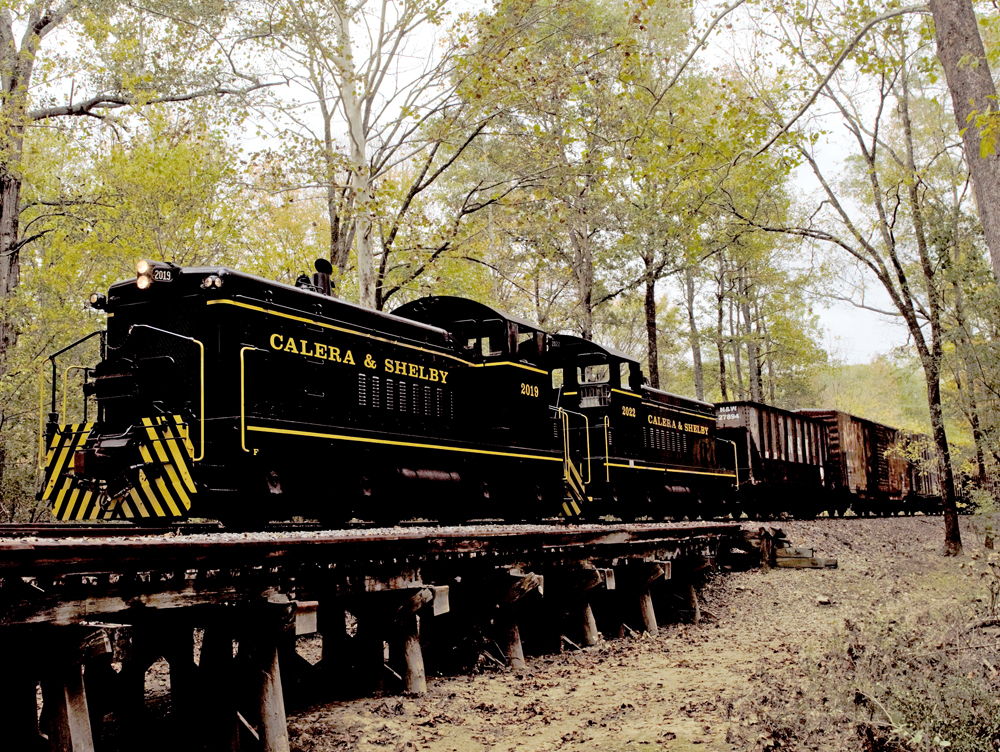 As wartime efforts were no longer needed from the US Army and their fleet of switchers, many of the locomotives were turned over to the Korean government and the rest would be shipped back to the States for use in various Army posts. No. 2019 was reconditioned in late 1953 and used in military service alongside No. 2022 which had been rebuilt in June of 1955. Their sisters of foreign war service finished their military careers at Fort Campbell, Ky., where they retired before being acquired by the Heart of Dixie Railroad Museum by way of government surplus in 1995.
Like the one known remaining US Army SW8 ordered for Korean War service that remains in Korea, No. 2001, the Calera & Shelby 2019 and 2022 have stories to tell not only of soldiering on in freight service, but service for the common good of man, peace, and nations alike.