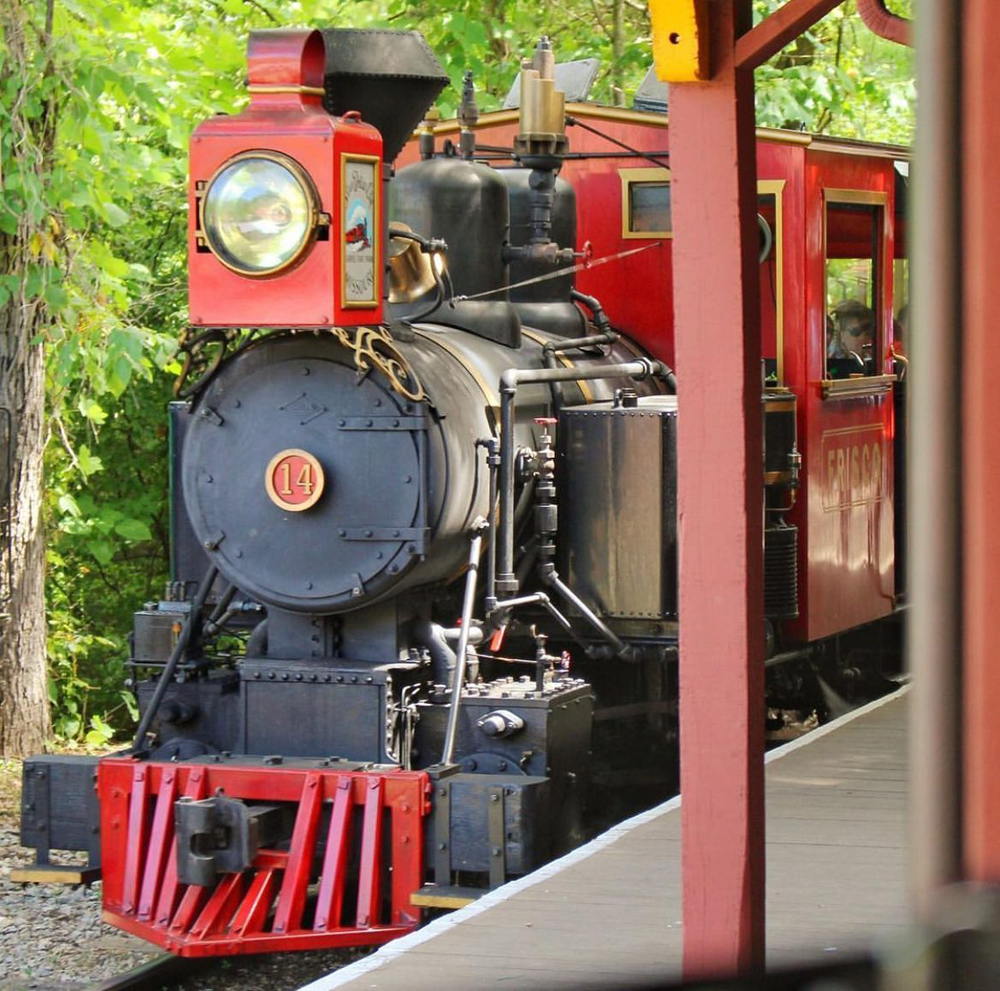 BRANSON, Mo. — A series of wheelset and track issues led to the derailment of a theme-park railroad in October 2022, according to a report released by the Missouri State Fire Marshal's Office.
One employee and six passengers were injured in the derailment on the 2-foot gauge"Frisco Silver Dollar Line Steam Train" at the Silver Dollar City park in Branson [see "Seven injured when theme-park train derails …," Trains News Wire, Oct. 26, 2022]. KYTV reports an investigation by the fire marshal's office and Wolf Railway Consulting found uneven wear in a side bearing allowed coach No. 3 to lean, and that springs in trucks were not the same height. Also, the track had a rail misalignment, inconsistently spaced ties, and loose bolts at rail joints.
The Missouri Department of Transportation also found track warp at the point of the derailment could be another factor.
The fire marshal's office offered the theme park a series of recommendations regarding track standards and recommended that weight be evenly distributed during passenger loading. Silver Dollar City said in a statement to the TV station that it has "implemented several changes to modernize safety and procedural standards for the train," and that the fire marshal's office has reviewed those changes and released the train for operation.