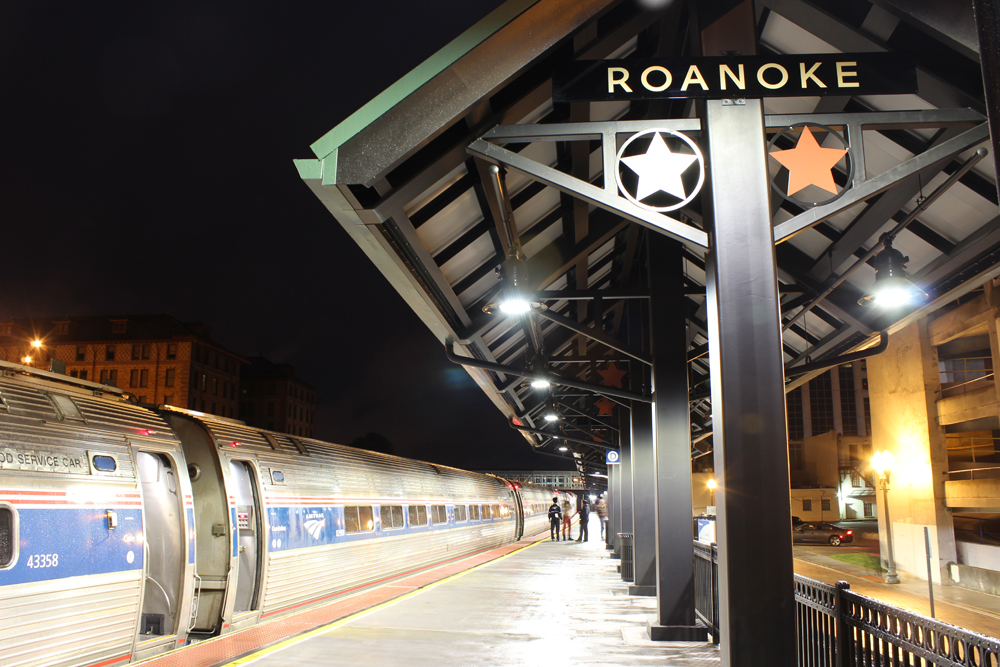 ---
RICHMOND, Va., and ATLANTA — The Virginia Passenger Rail Authority and Norfolk Southern have completed financing on the agreement which will expand passenger service to Roanoke, Va., and extend service southwest into the New River Valley.
The Western Rail Initiative Agreement sets the stage for the launch of a second daily Amtrak round trip between Roanoke and Washington, D.C., set to begin July 11 [see "Amtrak adds additional daily service …," Trains News Wire, June 22, 2022]. It includes Virginia's purchase of 28 miles of right-of-way including existing track between Christiansburg and crossovers in Salem, Va., an easement between those crossovers and the Roanoke station; track and signal improvements between Manassas and the New River Valley, and a new station planned for Bedford, Va., as well as in the Christiansburg area.
The $257 million deal was originally announced in 2021 [see "Virginia, Norfolk Southern reach agreement …," News Wire, May 5, 2021].
"The closing of the Western Rail Agreement is great news for Virginians as this is a big step forward in our mission to expand passenger rail to the New River Valley," DJ Stadtler, executive director of the passenger authority, said in a press release, adding that "the improvements will also increase our economic opportunities by enhancing freight rail service through the Commonwealth."
Mike McClellan, Norfolk Southern senior vice president and chief strategy officer, said, "Together, we have reached an agreement that expands access for passengers and preserves an important link in the supply chain for businesses that rely on freight rail to ship base materials and finished products."