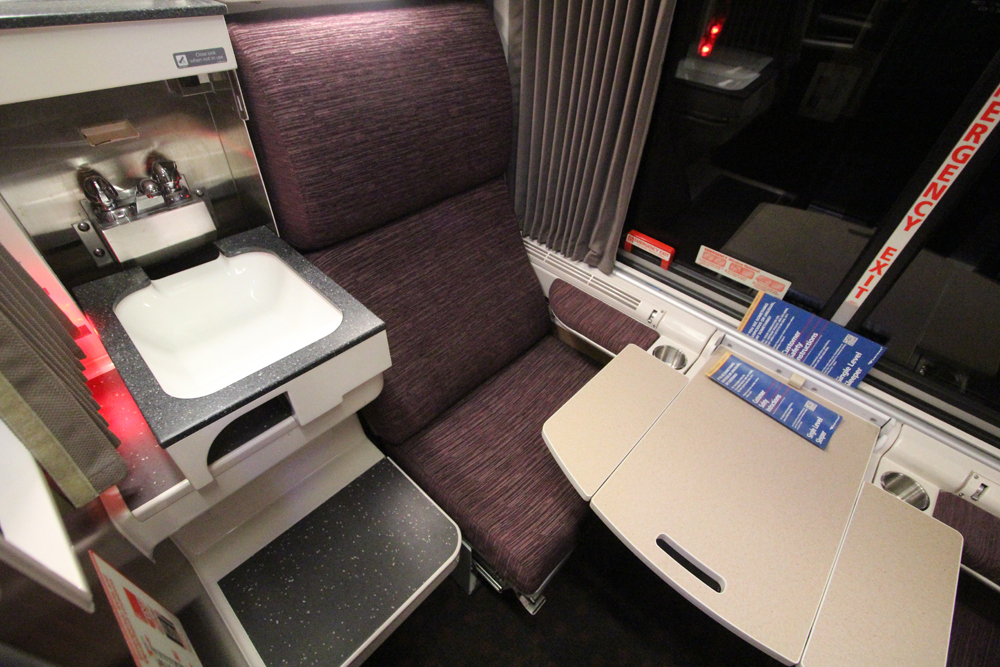 WASHINGTON — As the last two of 25 Viewliner II sleeping cars departed carbuilder CAF USA's Elmira Heights, N.Y., factory this week, an Amtrak official has confirmed that some of the new cars will replace original Viewliners on the New York section of the Lake Shore Limited after Labor Day.
"I'm happy to share that Viewliner II deliveries made earlier this year allowed us to adopt a new route and bring this new car to our Chicago hub," says Larry Chestler, Amtrak's vice president of the long-distance service line.
The new sleepers, No. 62523, Wabash River, and No. 62524, Westfield River, arrived at the company's Hialeah maintenance facility Thursday on the rear of the Silver Meteor. Chestler tells Trains News Wire, "This concludes the delivery of the sleeper set as well as the broader CAF order for new long-distance fleet. As the next step in the process, our maintenance team in Miami will spend time readying the V-II's for revenue service — just as we have for the previous 23 cars."
He adds, "Since their debut last year, the Viewliner II sleeping cars have been exclusively part of our Silver Service consists — with at least one car on each Silver Meteor and Silver Star departure. In the case of the Meteor, there are currently two Viewliner IIs (out of three total) as part of the consist." The Silver Star is normally assigned two sleeping cars.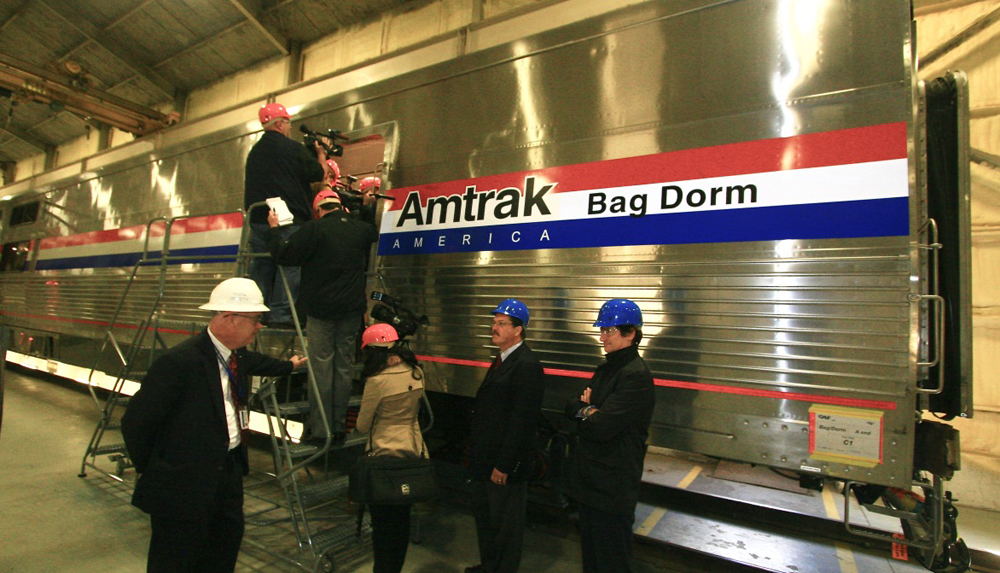 Amtrak placed the 130-car order for Viewliner II baggage cars, baggage-dorms, diners and sleeping cars in 2010. In 2013, the passenger railroad said it expected the full order to be completed by 2015, but because of CAF production issues, the first dining car wasn't delivered until late 2016 [see "First Viewliner II diner on the move," Trains News Wire, Nov. 23, 2016], and the first sleeper arrived in February 2019.
"Overall," Chestler says, "we are excited that the new additions to our fleet are nearly complete. And while constraints on our equipment remain due to strategic decisions" —  to reduce equipment and personnel costs — "made during the pandemic, we feel very confident that this milestone, along with the upcoming refresh of both Superliner and Viewliner I cars, will allow us to provide a much more modern experience to our long-distance customers in the coming years."
Differences between types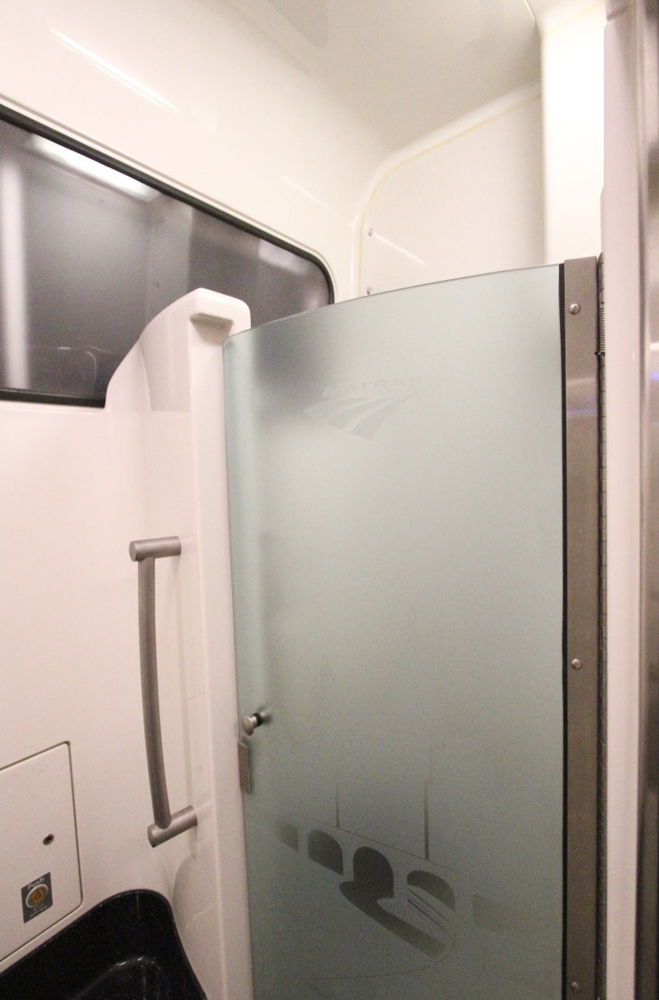 The original Viewliners were built by Morrison Knudsen and successor Amerail at the same Hornell, N.Y., shop — a former Erie Railroad locomotive shop —  locomotive shop where Alstom is now assembling the Acela II trainsets. They and the Viewliner IIs both have two bedrooms and one accessible bedroom. Standard bedrooms have a separate annex for the toilet and a private shower. Each version also has a shower at the end of the car for roomette passengers' use, although the Viewliner II shower room is more spacious.
But there are 12 Viewliner I roomettes, and all have toilets in the room on a seat under a folding wash basin, while the Viewliner IIs have 11 revenue roomettes and two washrooms for community use replacing a roomette. This means that when a Viewliner II is assigned, available inventory is slightly reduced.
The Lake Shore Limited carries three sleeping cars: two on the New York section and one on the Boston section, which combine at Albany-Rensselaer, N.Y. The Boston section will continue to be assigned Viewliner I equipment. These cars also operate on the overnight Boston-New York sleeping car service introduced earlier this year.
Trains News Wire has asked whether completion of the Viewliner II order means additional car lines will add capacity to existing trains, but any plans to do so have not been revealed.
The Chicago-Washington-New York Cardinal continues to operate with one Viewliner I sleeper that is sold out on most trips, even though a second car was added regularly prior to 2019 during the spring, summer, and fall. The New Orleans-New York Crescent also has been cut back to one sleeping car; both trains do have a baggage-dormitory car for onboard service.