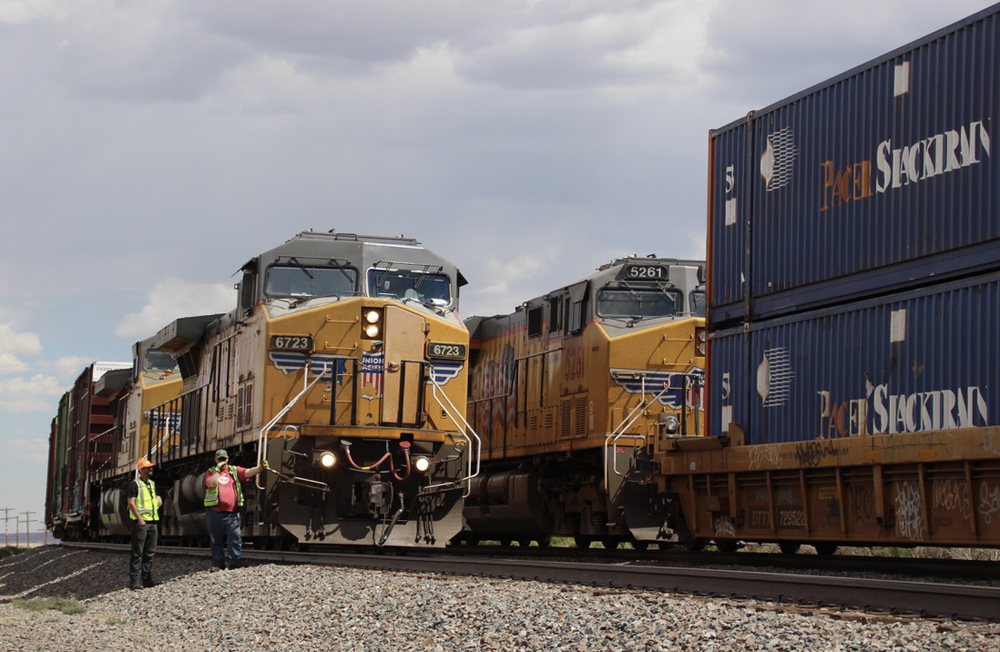 ---
OMAHA, Neb. — Union Pacific will launch international intermodal service between Port Houston and five cities beginning on Thursday, a move that follows a similar announcement from BNSF Railway just two weeks ago.
Union Pacific's new service at Barbours Cut Container Terminal at Port Houston will provide customers direct rail access to Denver; Salt Lake City; Oakland, Calif.; Los Angeles; and El Paso, Texas, the railroad said today.
The on-dock service will eliminate the need for containers to be trucked approximately 30 miles from the port to the Settegast terminal for loading onto rail cars, reducing highway congestion in the Houston area.
"Union Pacific is always looking for ways to save our customers time, while providing them more options and greater ease to our rail network," Kari Kirchhoefer, senior vice president of premium marketing and sales, said in a statement. "The new on-dock terminal service provides additional routing options to key metropolitan markets, while helping customers enhance their efficiency."
"These added rail services from Union Pacific are an exciting step forward in the movement of cargo at Port Houston. Port Houston is a top five container port and growing fast, and intermodal solutions like this help ensure continued efficient movement of goods to locations throughout the U.S.," Roger Guenther, executive director at Port Houston, said in a statement.