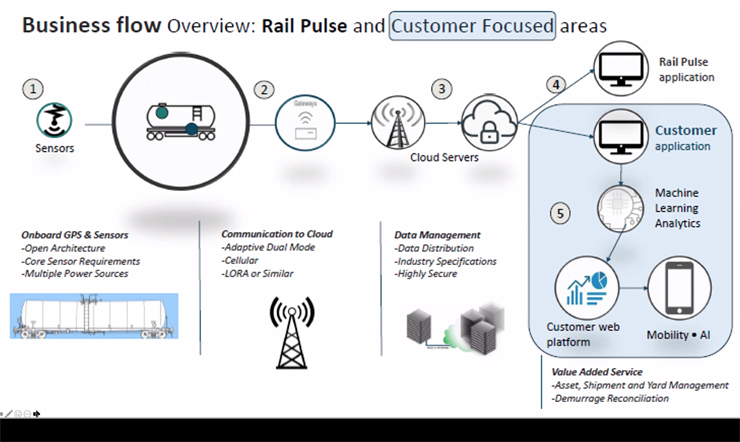 PORTLAND, Maine – Union Pacific is considering joining the Rail Pulse joint venture that is developing a GPS-based, real-time tracking system for freight cars wherever they are on the North American rail network.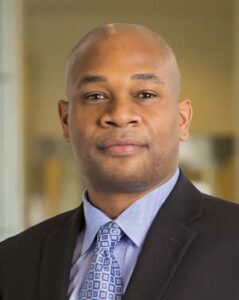 "Rail Pulse is interesting. We've got to make a decision on Rail Pulse pretty soon," Kenny Rocker, UP's executive vice president of marketing and sales, told the North East Association of Rail Shippers conference on Thursday.
The joint venture currently involves Norfolk Southern, short line holding companies Genesee & Wyoming and Watco, freight car leasing company GATX, and railcar manufacturer and leaser Trinity Rail. Combined, they own 20% of the North American railcar fleet and hope that better carload visibility will lead to growth in merchandise traffic.
Rocker has been having conversations with Rail Pulse participants, but has questions regarding the value of Rail Pulse data from freight cars versus the information UP has available today from GPS equipment on locomotives and existing car tracing systems.
"I'm on a shot clock to make a decision. And I think we're probably about 60 days out. We still have a lot more questions," Rocker says.
Rail Pulse will provide railroad customers with one online portal to track their shipments that move on cars equipped with the GPS tracing system. Unlike the railroads' current online portals and car tracing systems, Rail Pulse will provide precise real-time location data, even on short lines and customer trackage not currently covered by the Automatic Equipment Identification system.
Rail Pulse also will provide additional data, such as whether a car is loaded or empty and whether doors or hatches are open or closed, as well as whether it was involved in an impact event that could damage cargo.
About 40% of UP's traffic is interchanged with other Class I railroads or shortline partners, Rocker says.
Rocker says UP is working collaboratively with customers, aims to improve the customer experience, and deliver more reliable service.
UP will be outfitting its domestic containers with GPS tracking equipment next year, he notes, and is further developing tools that allow UP and customer information systems to better exchange data. Already UP receives 15 million hits per day through these data tools, called APIs.
"We want to get as far into the supply chain as we can. We want to get to a point where we can understand the demand that's out there," Rocker says. "So today, through APIs, what customers are doing is they're going in and putting in their demand forecast. So they're putting in the car orders that they have. Our vision is that we get further down into that production line to really see what's coming toward us."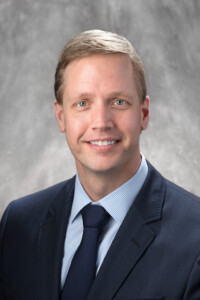 Kevin Boone, CSX Transportation's executive vice president of sales and marketing, has similar goals.
CSX wants to make it easier for customers to do business with the railroad, and aims to get its online tools on par with UPS or FedEx, Boone says. "Today it's not real easy to do business with railroads. We don't provide the insights, the visibility that we should," Boone told the NEARS conference.
CSX has invested in the ShipCSX portal in the past three years, and does provide tracking and tracing capability, but it's not perfect and needs more development, Boone says.
"We're looking at everything. Certainly we're aware of Rail Pulse. I think it's an interesting concept," Boone says. "I think we all have to determine what the right alliance looks like … but it's certainly on my radar. It is the future, the ability to track and trace your freight. Customers want that. I've had several customers tell me they'd be willing to pay for that visibility."
Rail Pulse is not the only venture aiming to solve railroading's car visibility problem. Equipment vendors are offering GPS-based systems, and Railinc subsidiary TransmetriQ is developing an advanced estimated time of arrival system that can help rail customers better plan their operations based on accurate car arrival times.