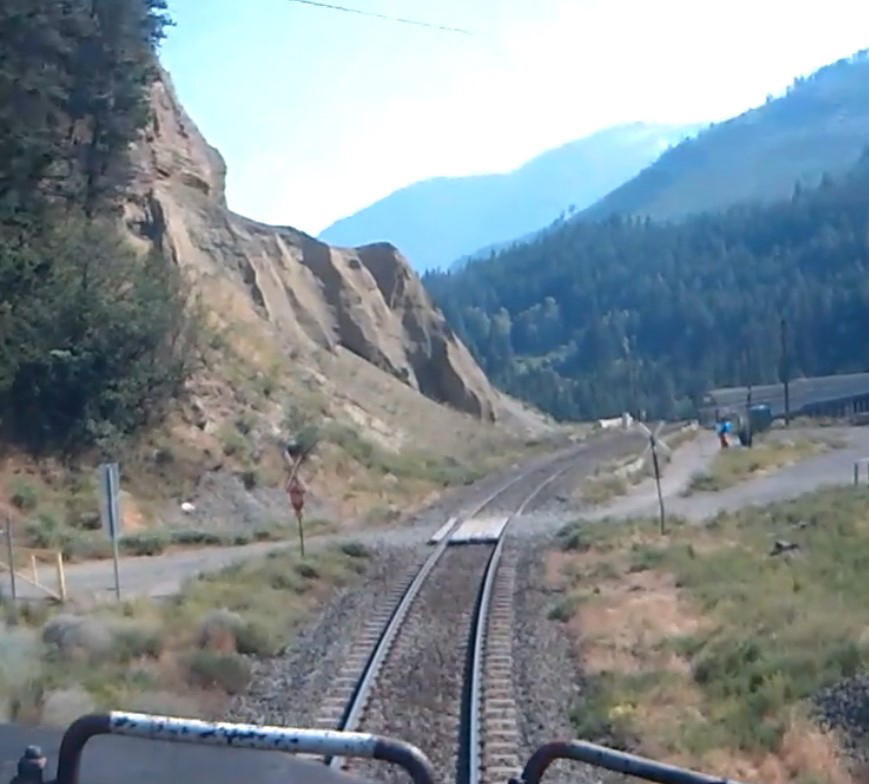 GATINEAU, Quebec — No evidence links railway operations to the fire that destroyed the town of Lytton, British Columbia, in June, the Transportation Safety Board of Canada said in a Thursday news release, meaning the TSB's role in the investigation is complete "unless new information establishes that a TSB reportable event occurred."
The fire which leveled the small town along the Canadian Pacific and Canadian National main lines at the confluence of the Fraser and Thompson rivers remains under investigation by the Royal Canadian Mounted Police and BC Wildfire Service.
The TSB announced in July that it would investigate the Lytton fire, which killed two people and led to new fire-suppression requirements by the Canadian government [see "Safety board to examine if train caused Lytton fire …," Trains News Wire, July 12, 2021].
The TSB investigation report notes the last train through the area before the fire was reported was C73152-29, a westbound loaded Canadian Pacific coal train operated by a CN crew on the CN Ashcroft Subdivision. (CN and CP operate paired trackage through the area.) It passed through the area about 18 minutes before the first report of the fire.
Among the steps taken by the TSB as part of its investigation:
— Train C73152-29 was inspected after it had been unloaded in Burnaby, B.C.,for signs of hot bearings, burnt brake heads, and other potential fire-creating causes; none were found.
— Crews were interviewed; none observed or reported any issues.
— A black substance found along the tracks, and believed to be a possible source of ignition, was compared with samples from a locomotive exhaust and a rail grinder; the samples were found to have little in common.
— Video and events recorders were exampled from train C73152-29, and from the last train in the opposite direction, along with data from the last two hot box detectors passed by C73152-29. "No anomalies" were found.
— In a load test simulating operation with the coal train, the locomotives of C73152-29 did not exhibit sparking, and the exhaust stacks were found to be clear of carbon build up.
The Lytton disaster was part of a series of summer fires in British Columbia that led to a two-week closure of the main route between Vancouver, B.C., and points east, leading to major traffic disruptions [see "CN main line in British Columbia to reopen …," News Wire, July 13, 2021].