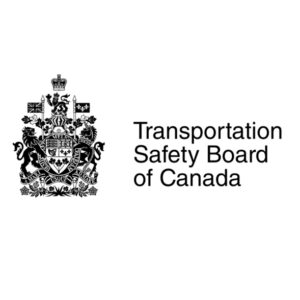 LYTTON, B.C. — The Transportation Safety Board of Canada, citing information from two other agencies, says it is investigating the possibility a freight train caused the fire which destroyed most of the town of Lytton, killing two people.
Meanwhile, Transport Canada on Sunday announced new measures to address wildfire risks.
The Canadian Press reports the TSB's action is based on information from investigations by the Royal Canadian Mounted Police and the B.C. Wildfire Service. The TSB said it does not know which railroad is linked to the train in question and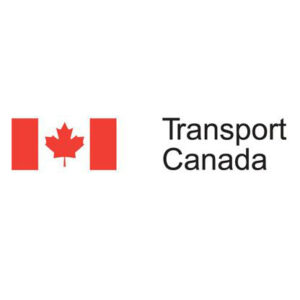 that neither Canadian Pacific or Canadian National has filed any reports related to the Lytton fire.
The new order from Canada's Transportation Minister, Omar Alghabra, includes specific measures for the area of British Columbia including Lytton, as well as nationwide rules.
"Unprecedented weather conditions in British Columbia continue to pose a serious threat to public safety and railway operations," Alghabra said in a press release. "The Government of Canada remains committed to supporting those affected by the devastating wildfires in British Columbia and will not hesitate to take any safety actions that are necessary to mitigate these risks to public safety and the integrity of railway tracks and infrastructure."
In British Columbia, between Kamloops and North Bend or Boston Bar, when fire risk is listed as "extreme," CN and CP must:
— Deploy fire-suppression capabilities insuring response and ability to extinguish a fire detected along their right-of-way within 60 minutes, or notify fire agencies if they are unable to extinguish it without assistance;
— Require conductors to spot and report fires or smoldering areas along the Thompson and Ashcroft subdivisions;
— Ensure vegetation control measures include removal of combustible materials;
— Ensure at least 10 fire-detection patrols operate every 24 hours, unless no train has operated on the subdivisions.
The railroads must also consult local Indigenous governing bodies to incorporate their knowledge into fire-hazard reduction and fire preparedness plans.
Throughout Canada, fire-risk mitigation efforts for Class I railroads include:
— Speed reductions to 25 mph where track speed is up to 35 mph, or by 10 mph above that figure when temperatures are 30 to 32 degrees Celsius (86 to 90 degrees Fahrenheit) and fire danger is considered extreme;
— Speed reductions to 25 mph where track speed is up to 50 mph, or 35 mph where it is above that figure, when the temperature is 33 degrees Celsius (91 degrees Fahrenheit) or higher and fire danger is considered extreme;
— Through Oct. 31, 2021, no locomotive can be operated through an area where fire danger is extreme unless it has been inspected within 15 days to ensure exhaust passages are clear of combustible material, including oil accumulation or carbon deposits more than 1/8 inch in thickness;
— Development of an Interim Extreme Weather Fire Risk Mitigation Plan within 14 days;
— Communication of that plan to municipal, Indigenous, and other government agencies, and establishment of methods for those agencies to comment;
— Completion of a final Extreme Weather Fire Risk Mitigation Plan within 60 days.
The new order, available in full here, follows and the 48-hour halt to train movements Transport Canada had ordered on Friday [see "Canadian government stops train operations …," Trains News Wire, July 9, 2021].