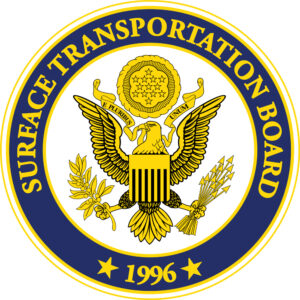 WASHINGTON — The Surface Transportation Board has granted a new extension for the process of addressing Amtrak's request to require CSX and Norfolk Southern to allow passenger service between New Orleans and Mobile, Ala. — while cautioning that it will not look favorably on further efforts to delay the process.
Amtrak filed the request in March, with the goal of starting passenger service on or near Jan. 1, 2022 [see "Amtrak asks STB  to require CSX, NS to allow Gulf Coast service," Trains News Wire, March 16, 2021], and STB turned down the freight railroads' request to dismiss the Amtrak effort in August [see "Analysis: STB affirms Amtrak's right …," News Wire, Aug. 6, 2021]. The discovery period for the Amtrak application was to end in September, but Administrative Law Judge Thomas McCarthy, who is overseeing discovery matters, extended that deadline to Oct. 4, leading both sides to ask the STB to adjust its schedule.
In a decision released Friday, the board agreed, and set new dates of Nov. 3 for CSX and NS to present opening evidence, Dec. 3 for Amtrak to replace, and Dec. 23 for CSX and NS to provide rebuttal evidence. Proposals on a format for the STB hearing are due Dec. 30.
But the board also made it clear it would like to move forward, writing, "the parties should be aware that any further requests to extend the procedural schedule, even when agreed to, will be scrutinized closely, and they should not assume that further extensions will be routinely granted."