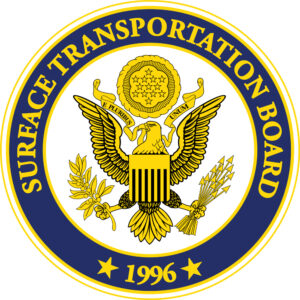 WASHINGTON — The Surface Transportation Board has laid out a 245-day schedule for submission of evidence and arguments on the merger application for Canadian Pacific and Kansas City Southern under a proposal released Tuesday afternoon — envisioning a longer process than the railroads had hoped for.
The 245-day plan would proceed from last Friday, Oct. 29, when CP and KCS filed a 4,342-page application outlining their plans for executing the merger and expectations for increased business [see "CP and KCS project dramatic rise in daily train counts," Trains News Wire, Nov. 2, 2021]. CP and KCS had proposed a schedule which would have seen the STB decide on the merger within 10 months of the filing date, but the STB said it is modifying that schedule in light of the "high level of interest in this proceeding, as well as the complexity and magnitude of issues that may arise," to ensure sufficient time for submission and review of evidence. The board's proposed schedule allows more time for rebuttals and responses to the application. A date for a public hearing or oral arguments on the merger would be determined later.
A total of 13 deadlines are set in the proposed schedule. Among them:
— Comments, protests, requests for conditions and other filings opposing the merger application would be due 90 days after filing, or Jan. 27, 2022.
— Responsive applications would be due 120 days after filing, or Feb. 26, 2022.
— Responses to those comments in opposition and rebuttals in support of the application would be due 145 days after the filing, or March 23, 2022.
— Responses to the responsive applications would be due 175 days after filing, or April 22, 2022.
— Rebuttals in support of the responsive applications would be due 205 days after filing, or May 22, 2022.
— Final briefs would be due 245 days after the application, or July 1, 2022.
In  its decision, the board says the proposed days are subject to change depending on the comments received, and that it may grant requests to extend filing deadlines "for good cause." It set Nov. 12 as the deadline for written comments on the proposed schedule.