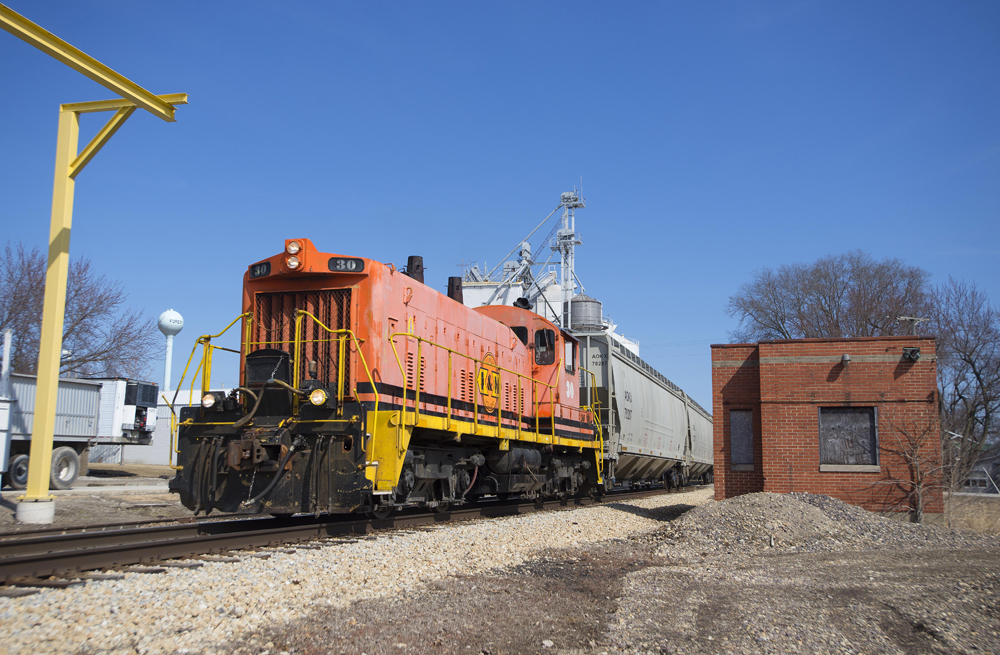 ---
SANFORD, N.C. — One of just two RS1325 locomotives built by EMD, which had been in danger of being scrapped, may be saved following a Facebook post from a local railfan sounding an alert about the diesel's status.
Former Chicago & Illinois Midland No. 30 has been at North Carolina's Atlantic & Western Railway since June 2016. But North Raleigh Christian Church Pastor Justin Gillespie of Raleigh, N.C., heard from a former employee that the unit was to be scrapped and posted the news.
"I have lived here three years and the 30 was the first thing I sought out," Gillespie says. "… I had to chase it down; it is an interesting operation, a push-pull run. I was sad when I heard it was being scrapped. This one should be saved; I knew it was unique."
Contacted by News Wire, the Illinois Railway Museum in Union, Ill., indicated interest in the unit.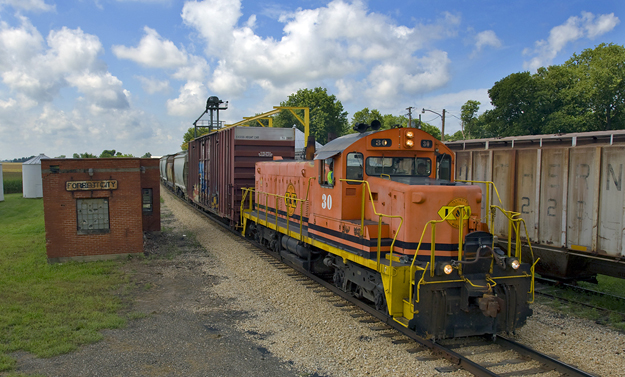 "As a special piece of Illinois railroad history, we would certainly be interested in acquiring the former C&IM 30, provided the proper financial and logistical arrangements can be made," said IRM President Larry Stone. "We are currently gathering information and evaluating our options."
The locomotive is still in use on the 19-mile Genesee & Wyoming line based in Sanford, N.C., until a GP38-2 replacement arrives from sister railroad Atlanta & St. Andrews Bay Railroad. Atlantic & Western General Manager Jason Kirkland said the railroad is willing to delay disposition of the unit.
"If someone is interested, I can throw the anchor out on scrapping it and contact our mechanical and sales departments," Kirkland said. The RS1325 is being replaced because a newer unit will save fuel, and to reflect current and future increases in business, he said.
Only two RS1325s were built by Electro-Motive Division at La Grange, Ill.; they were delivered to the Chicago & Illinois Midland in 1960. If No. 30 is saved, both units will be preserved. Sister unit No. 31 was purchased by the Monticello Railway Museum in central Illinois in 2020 [see "Monticello Railway Museum acquires Illinois & Midland RS1325 …," Trains News Wire, Nov. 14, 2020].