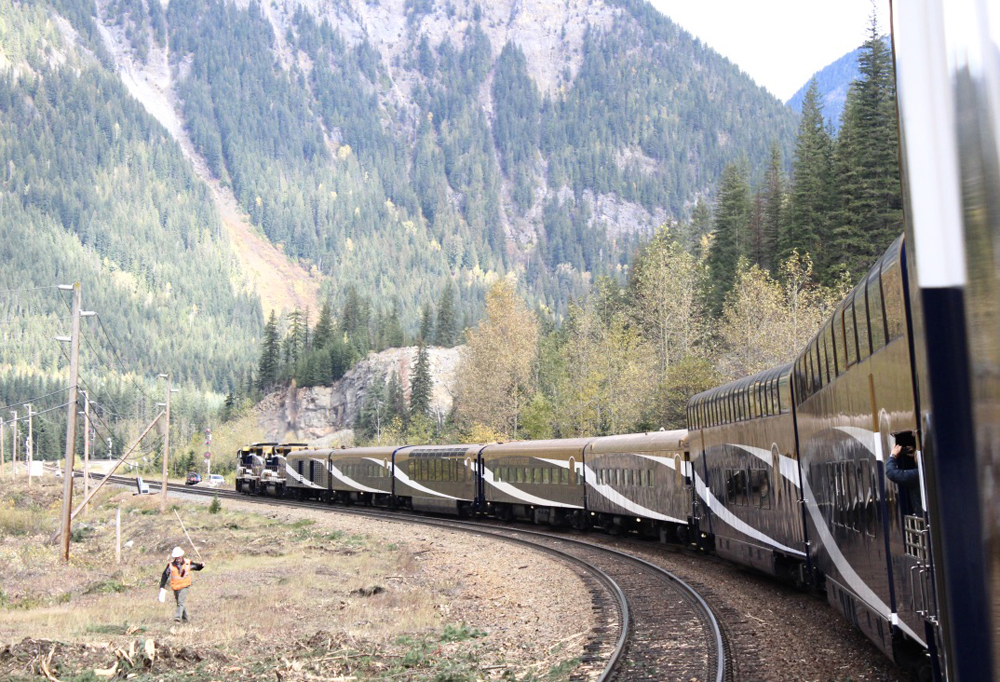 VANCOUVER, British Columbia — Despite uncertainty when the Canada-U.S. border will open, Rocky Mountaineer has confirmed it is moving ahead with limited operations on two of its three routes out of Vancouver in July and returning to a full schedule in August.
Meanwhile, although Alaskan tour train operator White Pass & Yukon Route will begin running its Summit excursions when a cruise ship calls at the port of Skagway on July 23 — the first to do so since 2019 —the railroad has no plans to operate steam or across the Canadian border this year, even if cross-border travel is eventually allowed.
Rocky Mountaineer had anticipated the border closure would be extended [see "Full reopening of the U.S.-Canada border unlikely until 75% of Canadians are fully vaccinated," Trains News Wire, June 21, 2021], but decided last month it would hold firm to its summer  plans.
For July, those include operating one round trip per week between Vancouver and Banff, Alberta, with an overnight stop at Kamloops, B.C., and two round trips from North Vancouver, B.C. to Jasper, Alta., on the three-day "Rainforest to Gold Rush" trip over former BC Rail trackage to Prince George, B.C., and Canadian National's Prince Rupert line to Jasper. Overnight stops on that excursion are at Whistler and Quesnel, B.C.
Rocky Mountaineer spokeswoman Nicole Ford tells Trains News Wire that the third Canadian route out of Vancouver, "Journey through the Clouds" to Jasper, on the same tracks used by VIA Rail Canada's Canadian, is set to resume Aug. 3.
The complete list of departure dates in July are:
— For "First Passage to the Wes,t" over Canadian National Vancouver-Kamloops and Canadian Pacific Kamloops-Banff:
Eastbound leaving Vancouver: July 5, 12, 19, 26
Westbound leaving Banff: July 7, 14, 21, 28
— For the "Rainforest to Gold Rush":
Eastbound leaving North Vancouver: July 10 and 17
Westbound leaving Jasper: July 13 and 20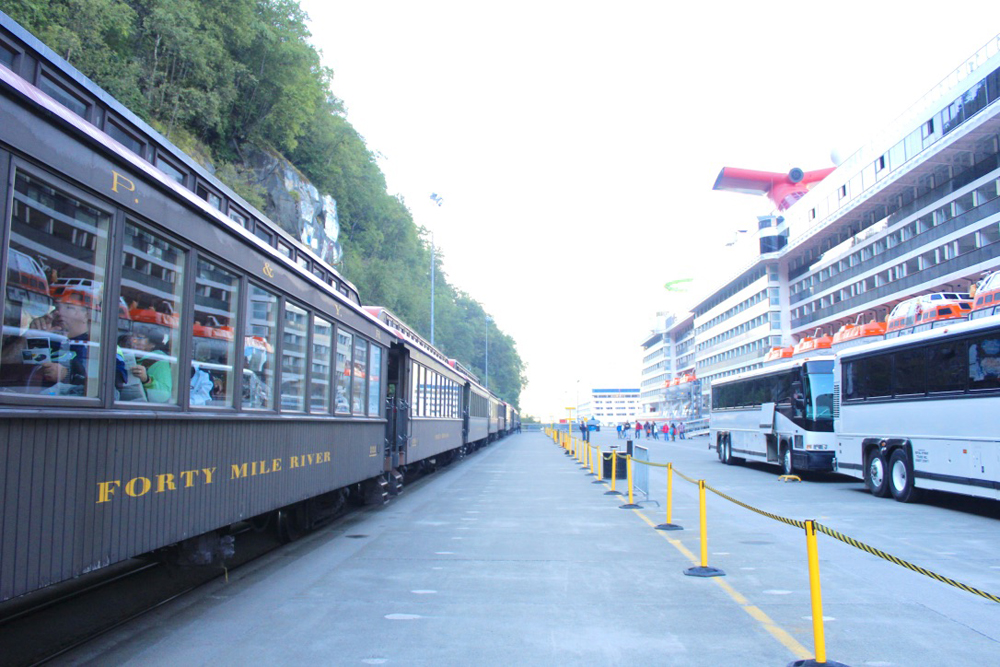 Further north, with temporary suspension of the Jones Act, allowing cruise ships to visit Alaska without having to make an intermediate stop at a Canadian port, the narrow gauge White Pass & Yukon will begin operation when the first vessel arrives, but only for its Summit excursion.
"We have plans to operate across the Canadian border because no train has operated over those tracks since the end of the 2019 season, and we will need to perform extensive maintenance on them," White Pass spokeswoman Jacqui Taylor-Rose says. That means trips the "Bennett Scenic Journey" and the "Fraser Meadows Steam Excursion" won't run until 2022.
On the other hand, cruise ship traffic is expected to be heavy once schedules ramp up, so the 3-foot gauge line will operate Monday through Wednesdays, Fridays, and some Saturdays. The latest schedule can be found on the WP&YR website by scrolling through Skagway departure times ranging from 8 a.m. to 4 p.m., all keyed to ship arrivals.
"We fully expect that there will be changes through the season," Taylor-Rose says.