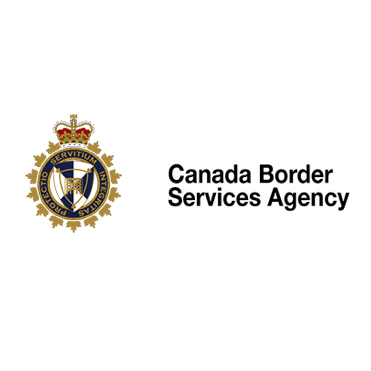 The U.S.-Canada border is not likely to be fully reopened until 75% of Canadians are vaccinated for COVID-19, a Canadian official said Sunday — a long way from the current figure of 18% — while the continued movement of trains and trucks across the border could be jeopardized by a threatened strike by Canadian customs workers.
The border has been closed to most travel since March 2020, and on Friday, Canada extended the closure through at least July 21. The closure has not only halted cross-border passenger operations by Amtrak and VIA Rail Canada, but led to a shutdown of some rail operations within Canada which rely on U.S. and international visitors, like VIA's overnight trains and the Rocky Mountaineer tourist train. While VIA's Canadian has resumed operations, it has not restarted the high-end Prestige class service. And prior to Friday's announcement, Rocky Mountaineer had already pushed back its full resumption of service, originally scheduled for July. The overall loss to Canadian travel and tourism last year may have been as much as C$20 billion.
Bloomberg reports Canada is expected to announce some easing of rules for fully vaccinated citizens as soon as today, but that Canada's Public Safety Minister, Bill Blair, told the CBC on Sunday of the vaccination target for a full reopening. Canada's approach to vaccinations has been to make sure as many people as possible have at least one shot; 66% of Canadians have had the first vaccination. Another 68 million doses of the COVID vaccine are expected to be delivered by late July.
Meanwhile, the website of Northern New York Newspapers reports officials in that area, who remain frustrated by the general border closure, are concerned about the potential effects on the North American supply chain if border guards strike. Trucks and freight trains crossing the border require processing by the Canada Border Services Agency.
North Country Chamber of Commerce president and CEO Garry Douglas told the newspapers, "There are hopes that voting to authorize strike action is at this point a tactic to strengthen the union's hand, but it is something we will continue to pay close attention to while keeping our companies as informed as possible."
Jean-Pierre Fortin, national president of the Customs and Immigration Union, told the Plattsburgh Press-Republican that the 11,000 Canada Border Services Agency employees have been patient through almost three years without a contract, but discussions of the border status led to the strike vote: "There are talks now of the border reopening and immediately it kind of triggered, 'Hey. What about our contract now?'" Fortin said the vote should be complete by next week and that he expects "well of 80%" of workers to approve a strike.