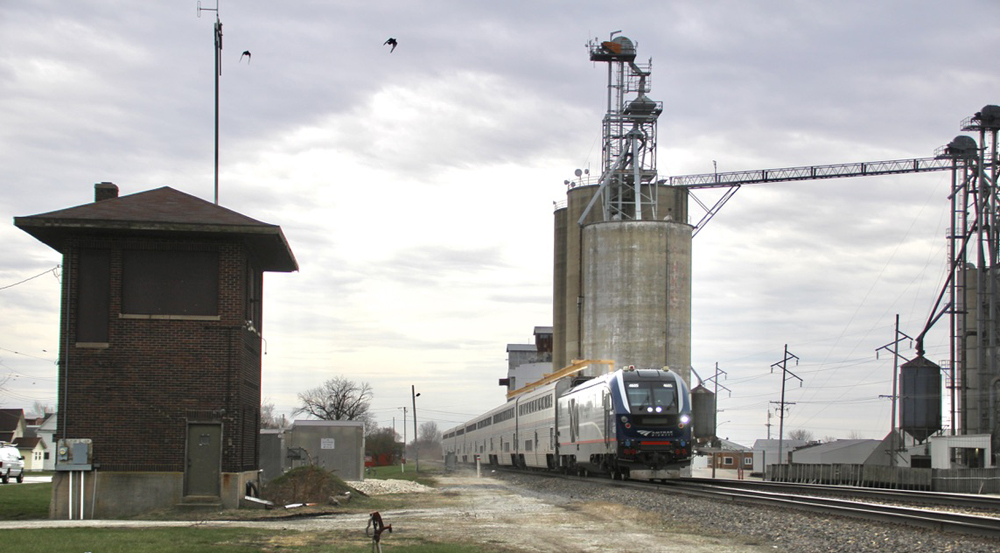 ---
WASHINGTON — Clearly displaying frustration that it is still dealing with the matter, the Surface Transportation Board has asked Amtrak and Canadian National to address errors and omissions in filings on their long-running dispute over a new operating agreement.
The disagreement dates to 2013, but its most recent history includes a 2019 interim decision sending the parties to mediation, a 2020 letter to the board that no agreement had been reached, and a January request to reopen the matter [see "STB sets schedule for submissions …," Trains News Wire, March 2022].
The board decision reached Friday and released today (Monday, Oct. 31) requires the two sides to provide:
— A CN refiling of its opening submission incorporating corrections filed in June;
— Amtrak updating a filing to note material which it considers confidential and highly confidential, which it did not previously indicate;
— Any underlying workpapers, exhibits, and analyses not previously submitted by either side;
— Proposed operating agreements from each side as Microsoft Word documents.
All items are due by Nov. 30.
But the decision also notes, "Despite having engaged in Board-sponsored mediation, despite the ample time that had elapsed, and despite nearly 30 pages of guidance afforded by the Interim Decision, the parties admitted that they had failed to resolve a single one of the issues left open in 2019. … Among other issues, the parties made no progress toward resolution of on-time performance and schedules, incentives and penalties …  or performance measurements and delays."
In filings this year, the board says, "the parties have resumed litigation — voluminously and acrimoniously — over these and many other issues."
Those filings have included a plan from Amtrak that would see it take over dispatching on CN lines with prolonged delay issues [see "Amtrak seeks right to take over dispatching …," News Wire, May 31, 2022]; a CN response that called that proposal "outrageously self-serving;" and an Amtrak filing that claimed CN's proposed agreement would see it earn incentive payments for trains that are routinely late [see "Canadian National blasts Amtrak proposal …," News Wire, July 28, 2022].
The board decision notes it is required by law to determine the terms for Amtrak use of CN facilities "and the Board will carry out this duty. But in choosing this path, the parties have selected one of the least optimal ways of establishing the contract that will govern their commercial relationship for years to come. The Board has often stated that it favors private resolution of disputes whenever possible — for good reason, given that parties best understand their own operations and commercial needs. The parties here would have better served their interests by capitalizing on that opportunity."