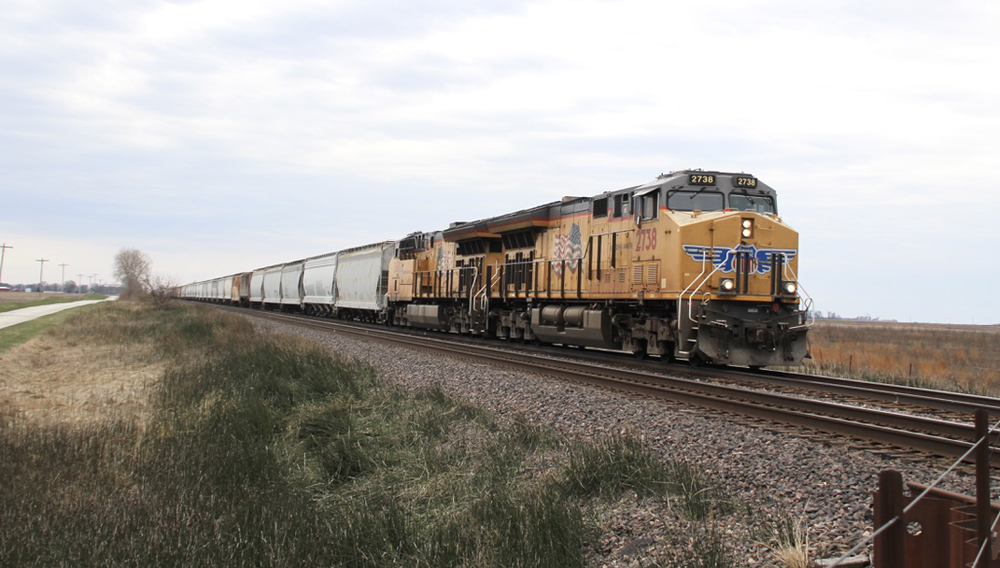 ---
WASHINGTON — Federal regulators have ordered Union Pacific executives to appear at two days of hearings next month regarding the railroad's increased use of embargoes, which have skyrocketed from 27 in 2017 to 886 as of October this year.
"The Board has been closely monitoring UP's recent use of embargoes and has observed a disturbing upward trend in their usage," the Surface Transportation Board said in a decision today. "In recent years, there has been a significant increase in UP's use of embargoes, and congestion is the stated cause for almost all of the embargoes."
The board's decision includes a tally of UP's embargoes, including their causes, since 2017.

---
"This pattern shows no signs of abating," the board said, noting it was concerned about how disruptions on Union Pacific affect the broader supply chain and the U.S. economy.
The STB ordered top UP brass to appear at hearings set for Dec. 13 and 14 at the board's headquarters.
"The Board understands that embargoes may vary in scope and that all carriers do not report and use embargoes in the same way. Nevertheless, the use of embargoes by all other Class I carriers, combined, pales in comparison to the number of embargoes issued by UP. Given UP's sizeable role in freight rail, its increased use of embargoes in recent years, and the considerable increase just this month, it is imperative that the Board hear from UP directly about this matter and how UP plans to reduce, if not eliminate, the use of embargoes to control congestion," the STB said.
UP imposed an additional 126 embargoes between Nov. 1 and Nov. 17 – including 89 issued on Nov. 16.
Earlier this month UP told certain customers it will meter traffic to limit congestion if they don't voluntarily reduce the number of private freight cars operating on the railroad. Meanwhile, UP has increased the number of railroad-owned cars in storage.
"We are working with a small number of customers with excess private cars on our network to help them reduce their rail car inventories," Kenny Rocker, the railroad's executive vice president of marketing and sales, wrote in an update to customers on Monday.
UP made a similar move in April, when it also was facing congestion due to the impact of crew shortages. As a railroad slows down, and shippers see transit times go up, they typically use more freight cars to ensure their supply chains are not interrupted. But that only exacerbates congestion.
"Since my last update to you in October, our network performance had some setbacks, and our service product is not yet at the levels that we want them to be. Demand for our bulk commodities continue to remain strong – however, operating inventory for our manifest business is climbing at a faster rate than our carloads in key areas of the network where resources remain tight," Rocker wrote. "As history has shown, additional inventory leads to more congestion in yards, an imbalance of our resources, and further slowdown of our operational performance."
In a statement, UP defended its use of embargoes as a way to mitigate congestion.
"Union Pacific welcomes the opportunity at the upcoming STB hearing to explain the robust process we use to regularly monitor our network for elevated railcar inventory levels and the action we are taking to protect the nation's supply chain," railroad spokeswoman Kristen South says. "Due to our unique geographic span, number of yards, customer facilities, and commodity mix, embargos are one of the few tools, and last steps, to manage and meter customer-controlled railcar inventory levels, helping alleviate network congestion. We also reduce Union Pacific-controlled railcar inventory as demand ebbs and flows. By working with customers one-on-one to understand their evolving needs, many concerns can be resolved as customers act to better align supply and demand; however, in some cases for a small percentage of customers, we create embargos that allow Union Pacific to fairly serve everyone."
Among the things the board expects UP executives to explain: Why embargoes have increased dramatically since 2017, whether the railroad has maintained sufficient resources, and whether UP considered the impact of embargoes on its common carrier obligations.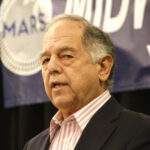 The board ordered UP to preserve all records related to its embargoes and invited shippers and other stakeholders to appear at the hearing. The board is requiring UP CEO Lance Fritz, Rocker, Executive Vice President of Operations Eric Gehringer, and Vice President of Customer Care and Support Bradley Moore to participate in the hearing.
Last week STB Chairman Martin J. Oberman was critical of railroads' increasing use of embargoes over the past five years, a period when they dramatically cut the number of train and engine employees.
"The number of embargoes has skyrocketed in recent years," Oberman told the RailTrends conference in New York. "It used to be that railroads implemented embargoes due to unforeseen natural disasters — bridge washouts, forest fires, polar vortexes. But no more. For some Class I [carriers], embargoes now are being used as a routine part of their operating plans."
Through Sept. 30 of this year, the Class I railroads have issued a combined total 1,115 embargoes, he says.
"The vast percentage of these embargoes, over 80%, are the result of what the railroads call congestion — a railroad euphemism for 'we don't have enough crews to move our trains and keep our network fluid,'" Oberman says.
– Updated at 3:54 p.m. Central Time with statement from Union Pacific.