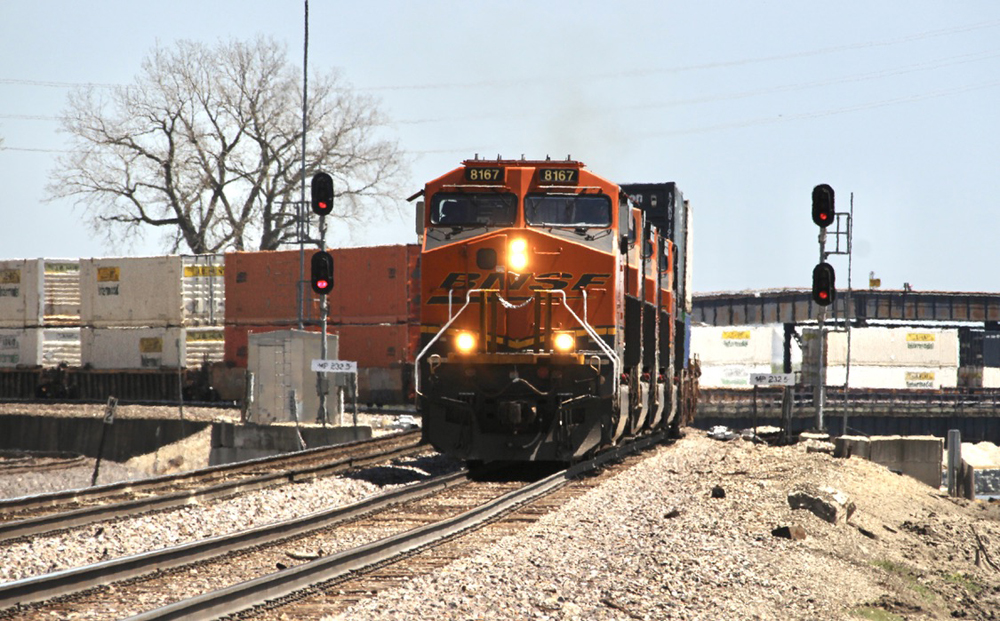 ---
WASHINGTON – The four largest U.S. Class I railroads have told federal regulators that their conductor training programs and hiring pipelines are full as they try to restore service to normal levels amid widespread crew shortages.
The railroads' service recovery plans, submitted to the Surface Transportation Board on Friday as required, outlined the steps BNSF Railway, CSX Transportation, Norfolk Southern, and Union Pacific are taking to unclog their networks over the next six months.
In its order issued earlier this month, the board asked the railroads to include just two key performance indicators in their service recovery plans: local spot and pull performance, as well as on-time performance within 24 hours of the original estimated time of arrival for carloads and intermodal trains.
But the STB encouraged the railroads to share information on any other key performance measures that would help track the railroads' service improvements for the rest of the year.
The board also asked the railroads to report whether they have any throttle setting, locomotive power, or train velocity restrictions currently in place – and to explain why [see "Federal regulators order railroads to provide more service data …," Trains News Wire, May 6, 2022]. Various restrictions on train speed, along with low horsepower-per-ton ratios and use of energy management systems, were contributing factors to congestion, rail labor leaders claimed during the STB's rail service hearings last month [see "STB seeks ways to quickly ease railroad service problems," News Wire, April 27, 2022].
BNSF
In its 10-page plan, BNSF said it is focusing on average train speed, average terminal dwell, local service performance, on-time performance, and the average number of trains holding per day.
Within the next six months, the railway aims to boost train speed 4%, reduce terminal dwell by 3%, boost local spot and pull performance to 90% from 88.3%, and hit 70% on-time performance, up from 63.3%. BNSF also aims to reduce the number of trains holding per day to 95, a 35% reduction from current levels.
BNSF says it won't suspend its fuel conservation efforts as part of its service recovery plan.
"In providing service to our customers, BNSF strives to achieve an appropriate balance of velocity and sustainability, and there has proven to be little velocity value to suspending our fuel conservation program," the railroad told the board. "The speed at which a train traverses the line of road between two terminals is rarely a substantial factor limiting the transit time of a customer's shipment. Further, BNSF evaluates the way it operates the network from a full system perspective; and running all trains a little faster along the road and bunching them up at terminals would do more harm to service performance than good and would also unnecessarily mitigate the positive environmental outcomes created by our fuel efficiency programs."
CSX
In its six-page plan, CSX said it expected its conductor hiring and retention efforts to help it return to 2019 service levels by the end of the year. It's aiming for 80% on-time performance for merchandise traffic (up from 69%) and expects its intermodal on-time performance to remain above 95%. CSX's local spot and pull performance of 83% for the week ending May 13 was within sight of its six-month goal of at or above 85%. CSX also said it aims to boost average train speed by 7% and reduce terminal dwell by 10% in the next six months.
The railroad says it's focusing on four metrics beyond what the board required, including trip plan compliance, first/last mile service, average train velocity, and average terminal dwell.
CSX says it has no systemwide velocity restrictions in place. "It is CSX's intention to move at track speed whenever possible," the railroad says.
"With respect to power on through trains, CSX has already placed additional assets, including locomotives, on the network in order to handle current traffic levels," the railroad to the STB. "CSX's service recovery focus is primarily on conductor hiring and resolving crew shortage issues in certain locations on the network. Adding more power to through trains would not improve service performance for CSX."
Norfolk Southern
In its seven-page plan, Norfolk Southern said it was not certain if it would be able to return service to 2019 levels within the next six months. To reach 2019 operational performance, NS will have to boost its train speed by at least 25%, reduce terminal dwell by 20%, improve local spot and pull performance by as much as 12%, and improve on-time performance of manifest traffic from the current 48% to between 74.9% and 87%, which was the quarterly range from 2019.
Average train speed, terminal dwell, local service, and on-time performance are affected by a multitude of factors, NS noted, "which make any target or forecast speculative at best."
NS doesn't have a systemwide velocity restriction, but does use energy management systems that aim to conserve fuel and reduce emissions.
"Where trains are not meeting expected schedules, Norfolk Southern has relaxed certain energy management tools and Norfolk Southern will continue to do so where appropriate and where it would have a positive impact on network fluidity," NS told the board.
Union Pacific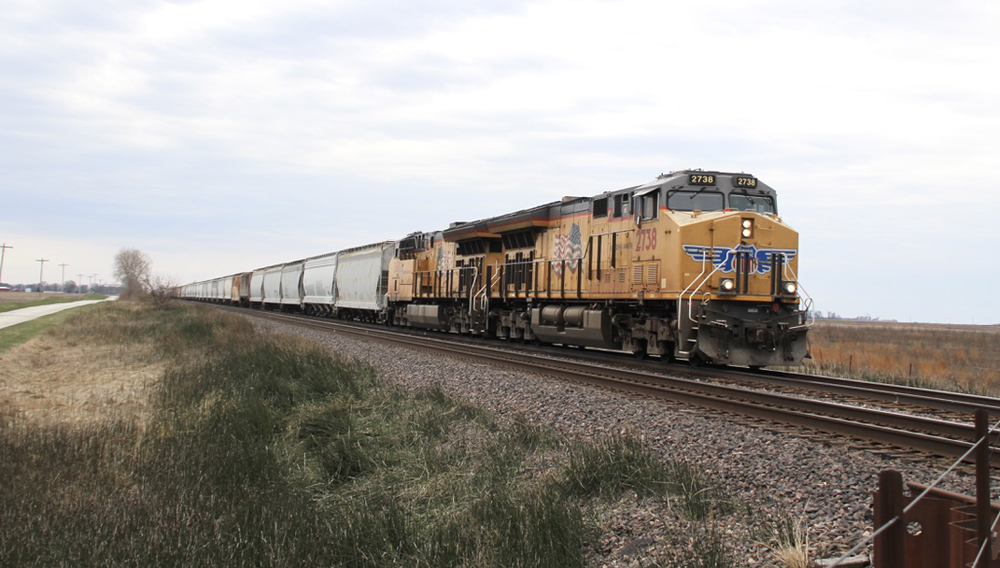 UP, in a five-page plan, told the board it will focus on five metrics to show whether network fluidity is improving: car velocity; operating inventory; cars per carload; first-mile, last-mile; and trip plan compliance.
"We anticipate that our focus on crews, locomotives, and freight cars will result in continued, steady improvement over the next six months," UP says, noting improvements that have been made since mid-April.
But UP declined to provide six-month targets, saying it "believes providing specific projections may distort markets. These projections are subject to multiple risks and uncertainties," the railroad said, referring the board to its filings with the Securities and Exchange Commission.
And UP's plan did not address the STB's question regarding restrictions on train speeds or the use of energy management systems.