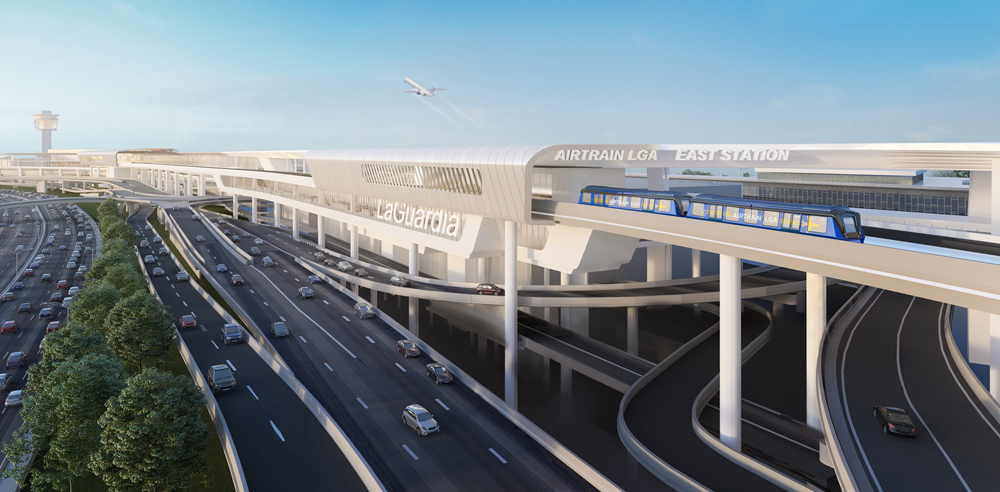 ---
NEW YORK — The plan to build an Air Train connection between La Guardia Airport and rail and subway stations in Queens has been put on hold by the Port Authority of New York and New Jersey.
The New York Daily News reports Port Authority officials said Tuesday that the plan would be halted while the agency conducts a review of the plan requested New York Gov. Kathy Hochul. Hochul last week asked the agency to seek alternatives to the project, which recently received federal environmental approval [see "La Guardia AirTrain project gets FAA approval," Trains News Wire, July 21, 2021.] At the time, the Port Authority said construction could start in 2022.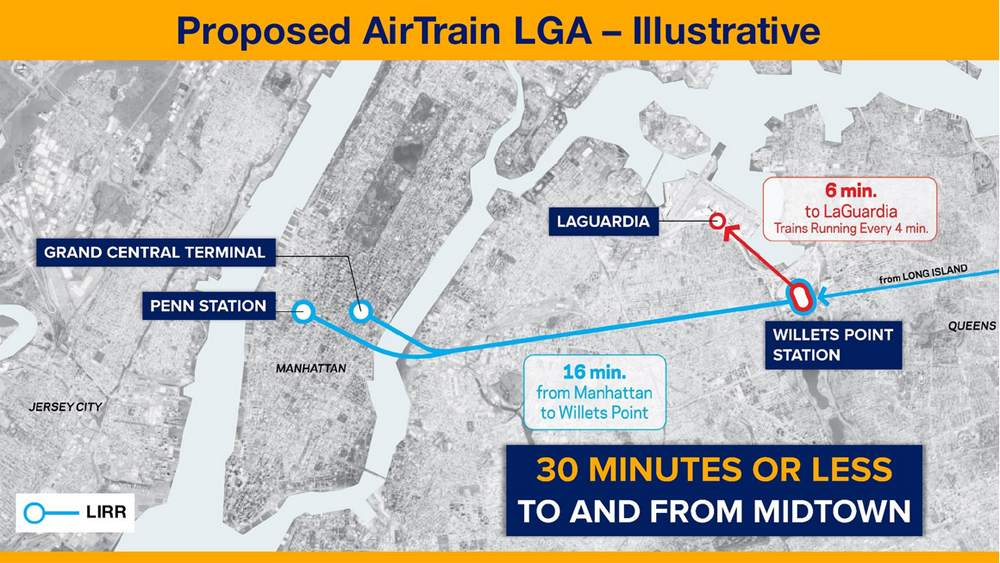 The 1.5-mile, $2.1 billion project would connect La Guardia to the Long Island Railroad and New York City Transit No. 7 subway line at Willits Point. Its indirect route, which takes passengers southeast from the airport to connect to westbound trains to Manhattan, and the requirement of a second fare to complete the trip, have been the subject of criticism. Local residents have also voiced concerns over its possible impact.
Other alternatives which have previously been considered include an extension of the N line subway and an express bus lane.