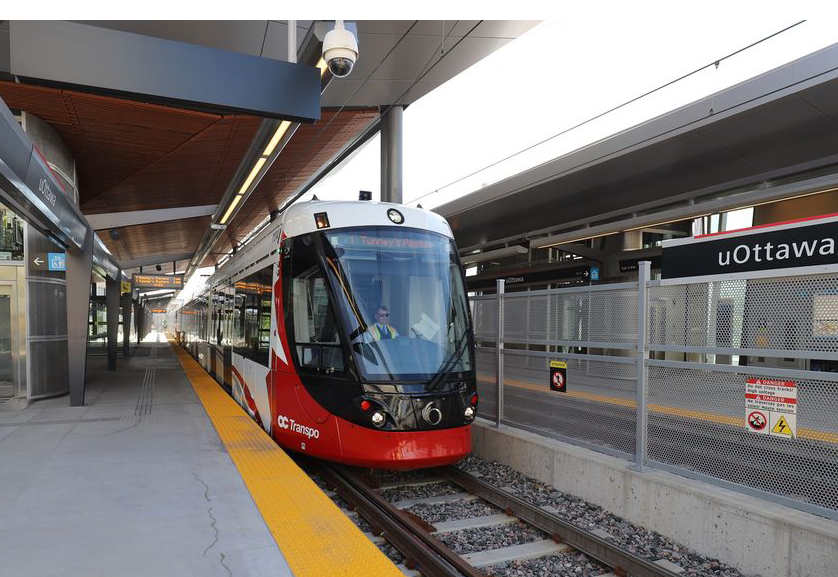 ---
OTTAWA, Ontario — The City of Ottawa and the builder of its troubled light rail Confederation Line, the Rideau Transit Group, have reached an out-of-court settlement over the contract to build the light rail system.
A joint statement issued today (Friday, Jan. 27) says the agreement resolves the dispute and resets the relationship between the two parties, the CBC reports.
The statement mentions the second of two notices of default the city had filed against RTG, in September 2021 after a pair of derailments. One of those led to a 54-day shutdown of the Confederation Line [see "After 54 days, Ottawa light rail service resumes," Trains News Wire, Nov. 12, 2021]. That issue has been resolved "based on RTG's rigorous plan to address the issues that led to the derailments," the statement says. The problems will be addressed before an eastern extension to Orleans opens in 2025.
The settlement comes just two days after Ottawa's city council had directed its head of transit services to negotiate a deal in the long-running dispute with RTG [see "Ottawa to seek settlement …," News Wire, Jan. 26, 2023].