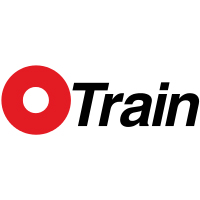 OTTAWA, Ontario — Light rail service on the O-Train Confederation Line resumed Friday morning after a 54-day shutdown triggered by a Sept. 19 derailment.
Operations resumed with just seven trainsets in operation, and with the bus route that had replaced the light rail service continuing to operate during the period of partial operation, CTV News reports. Philadelphia-based Transportation Resource Associates, hired to provide an outside review of the troubled light rail operation, approved the resumption after several days of testing. That testing found vibration issues in five cars that have been removed from service for further inspection.
City manager Steve Kanellakos said the plan is to have full service in place by the end of the month. The lengthy shutdown followed the derailment of a train near the line's Tremblay station, and has been blamed on maintenance issues, according to operator Rideau Transit Group [see "Improperly adjusted bolts led to Ottawa light rail derailment," Trains News Wire, Oct. 21, 2021] and the Transportation Safety Board of Canada.