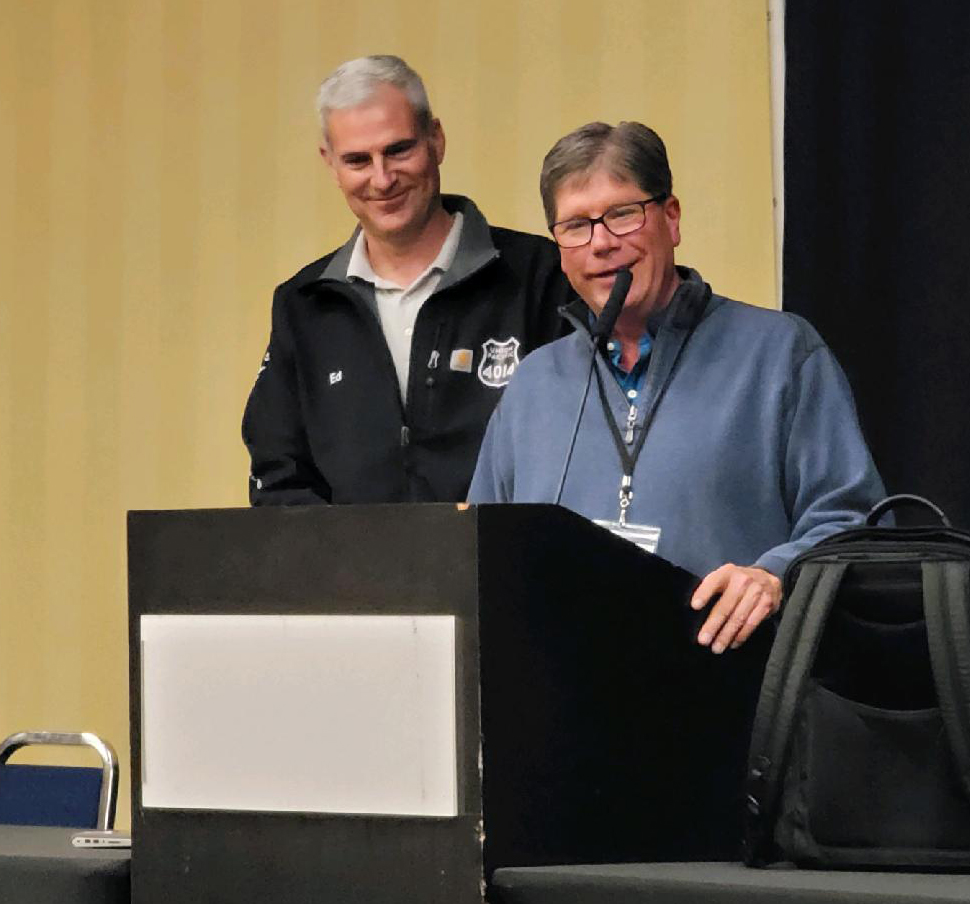 CHEYENNE, Wyo. — Railroading Heritage of Midwest America will restore the tender for Union Pacific Big Boy No. 4014, the Union Pacific Historical Society learned Thursday at its annual meeting.
Restoration of that tender will allow the tender currently used by the Big Boy to be rejoined with its original locomotive, Challenger No. 3985, which the RRHMA is planning to restore.
Steve Sandberg, president and chief operating officer of RRHMA, outlined the tender project as part of a separate agreement with UP, which last month donated the Challenger, a 2-10-2, and other equipment to the Midwest group [see "Railroading Heritage of Midwest America, Union Pacific agree …," Trains News Wire, April 28, 2022].
The tender for No. 4014 was used for coal firing and needs to be converted to support the engine's conversion to oil firing, which came during the restoration that returned it to operation in May 2019. Since the Challenger had already been converted when it was restored to operation in 1981, UP used that tender to save time in working to meet the Big Boy's restoration deadline.
The tender to be restored was originally paired with Big Boy No. 4015. It was common in the steam era for tenders to be changed out between engines.