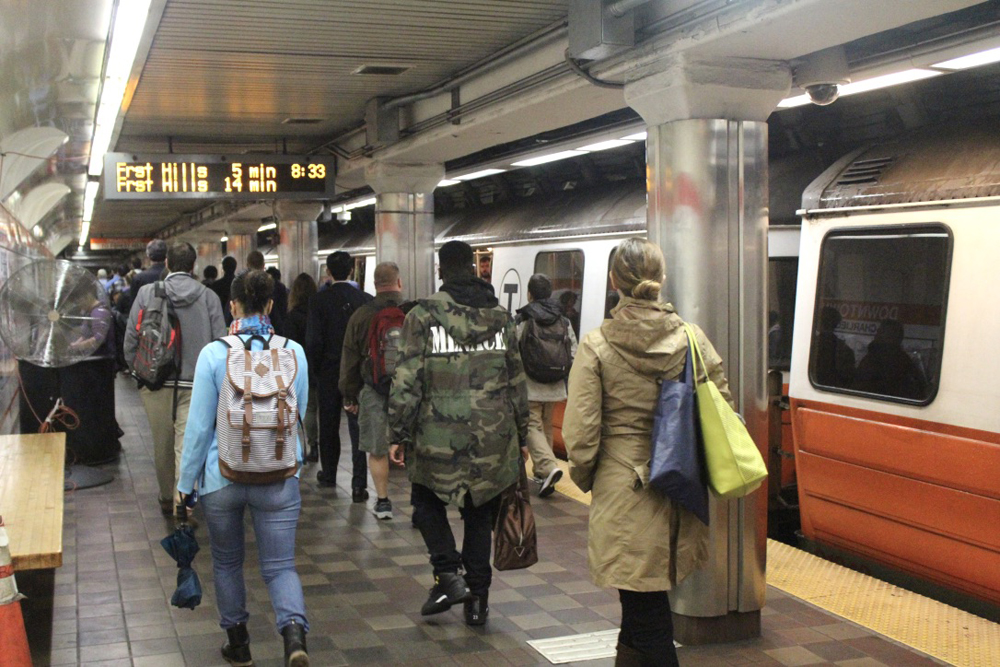 ---
BOSTON — The Boston area is scrambling to prepare for the 30-day shutdown of the rapid transit Orange Line, a move that officials are casting as a necessary evil.
The Boston Globe reports Massachusetts Gov. Charlie Baker said during a Wednesday news conference that the shutdown will allow the MBTA to accomplish in 30 days what would have taken five years under the normal evening-and-weekend maintenance schedule.
Baker and MBTA officials announced plans to close the line, used by more than 200,000 riders daily prior the pandemic and about 104,000 per day as of October 2021, on Wednesday [see "MBTA to shut down Orange Line …," Trains News Wire, Aug. 3, 2022].
The MBTA has spelled out additional plans for the project, saying it will include replacement of 3,500 feet of track that is more than 38 years old, replacement of two crossovers, and installation of upgraded signals at the Oak Grove and Malden stations, along with track and tie repairs at locations throughout the 11-mile route.
MBTA General Manager Steve Poftak said in the MBTA release announcing the plan that the "30-day surge will allow the MBTA to accomplish major and expansive projects on a number of priorities at the same time. … We can eliminate slow zones, prevent unplanned service disruptions, and increase the reliability of our service."
WHDH-TV reports Boston Mayor Michelle Wu said in a statement that "decades of deferred maintenance … has left us at a crisis point for the MBTA and the hundreds of thousands of commuters who rely on public transportation every day. A shutdown of this scale will be tremendously stressful for the region, but I'm hopeful that doing this necessary work now will save us years of disruption down the line."
The MBTA board on Wednesday approved a $37 million contract for up to 200 shuttle buses, although routes are yet to be determined. Commuter rail service will also provide an alternative, but Baker said authorities "will fill in the blanks between now and the time we get to the 19th" on full plans for transit alternatives.
Jascha Franklin-Hodge, chief of streets for the City of Boston, said in a series of Twitter posts Wednesday that the city is working to find ways to help buses move through crowded streets, "looking at everything from curb space to signals to dedicated lanes." But he said that creating bus priority "requires materials, enforcement, signage, public communication, planning for things like accessible parking, business loading, and intersection safety …
"There is no playbook for this, so we're going to write one as we go.
This is the only such full shutdown planned by the MBTA, but that is subject to change. "We don't currently have a plan to do any other full line closure," Poftak said. "However, we reserve the right."