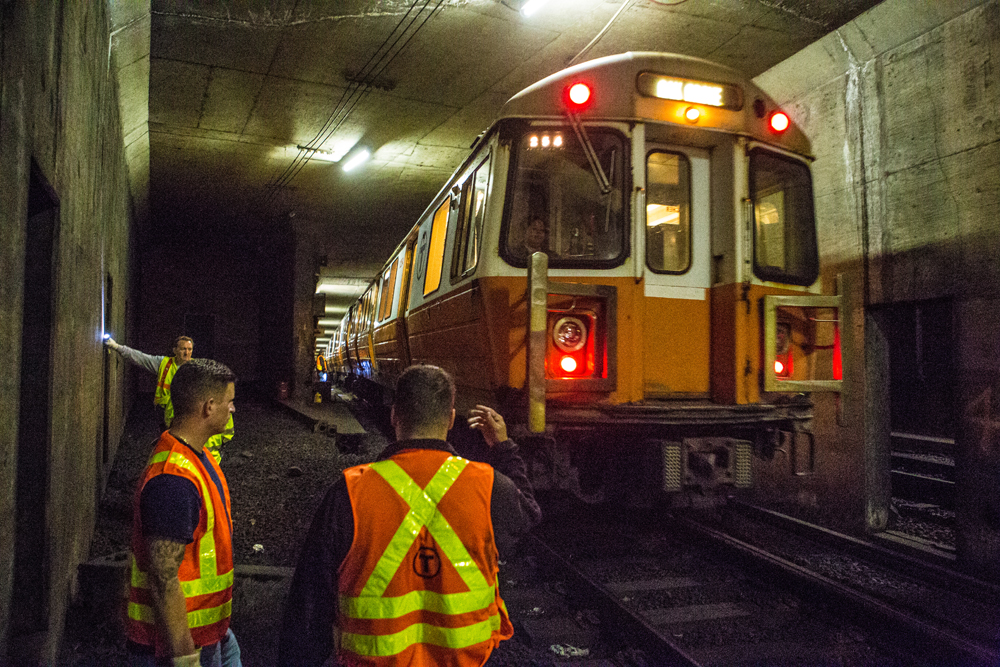 ---
BOSTON — The Massachusetts Bay Transportation Authority will shut down its second most used rail rapid transit route, the Orange Line, for a month to conduct major repairs, Massachusetts Gov. Charlie Baker has announced.
The Boston Globe reports Baker said the line, used for an average of 104,000 trips per day as of October 2021, will shut down at 9 p.m. on Aug. 19 and remain closed through Sept. 18. Service will return Sept. 19.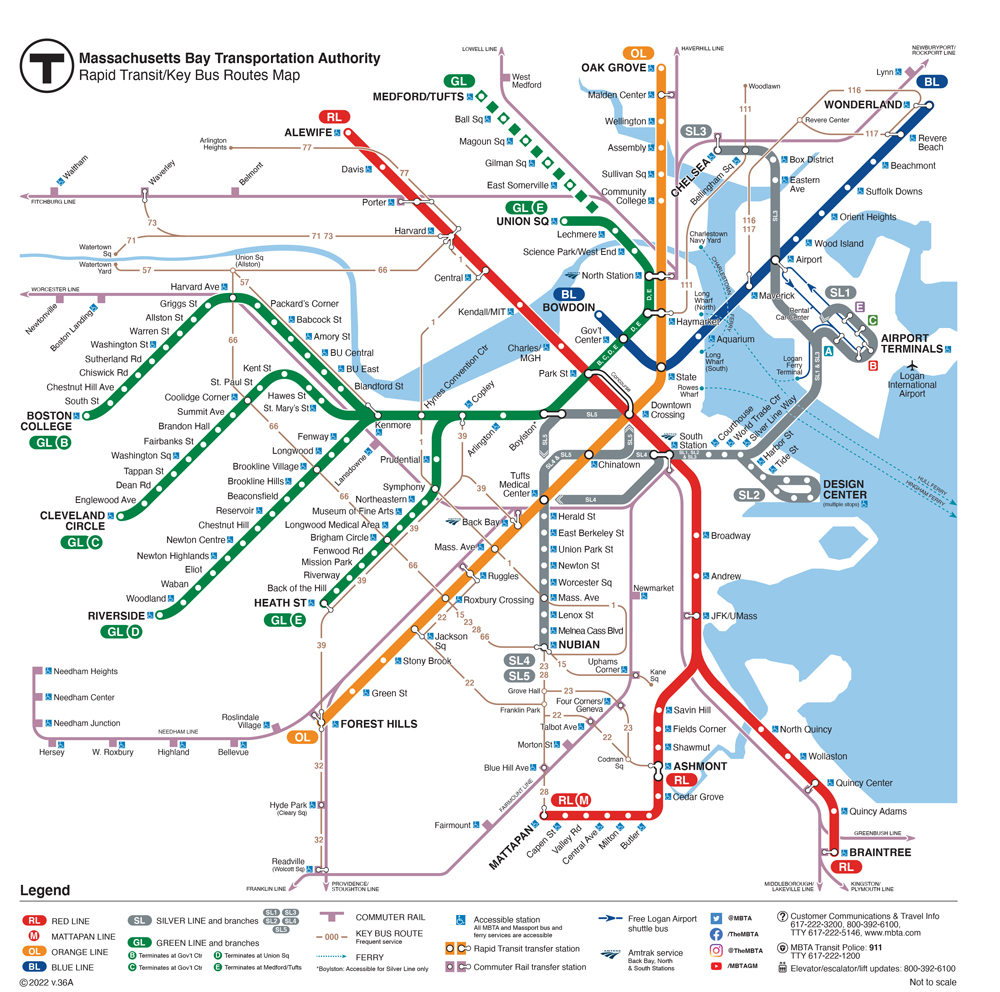 MBTA General Manager Steve Poftak called the move "unprecedented," but that the agency is making the move "because it's the fastest, most efficient way to deliver benefits to our customers. Rather than just a few hours on the overnight, we will have 30 days of 24-hour, completely unencumbered access to the Orange Line."
The transit agency is planning an extensive system of shuttle buses to replace the 11-mile, 20-station rail line. Some 200 buses will be involved, with 160 operating in peak hours. Buses will be free. Poftak said the agency is working with its "municipal partners" to determine routings.
MBTA's commuter rail operations will also play a part in mitigating the loss of Orange Line service, Poftak told the MBTA board. Those with an MBTA pass or the reusable Charlie Card for fare payment will be able to ride commuter trains in the three zones in and nearest the downtown area, and the agency is seeking to increase commuter rail service.
Poftak said the work would include replacement of ties at specific locations along the entire route, as well as track replacement in areas with existing speed restrictions and slow zones.
Track maintenance issues were among the topics of a series of Federal Transit Administration directives issued in June to address MBTA safety problems [see "Federal directives order MBTA to address safety issues," Trains News Wire, June 15, 2022]. The only section of track specifically cited in the maintenance-of-way directive was a stretch of the Orange Line between the Tufts Medical Center and Back Bay stations, which has been under a speed restriction since 2019.
Preparing for such a major closure with so little lead time figures to be a challenge. A somewhat comparable project in the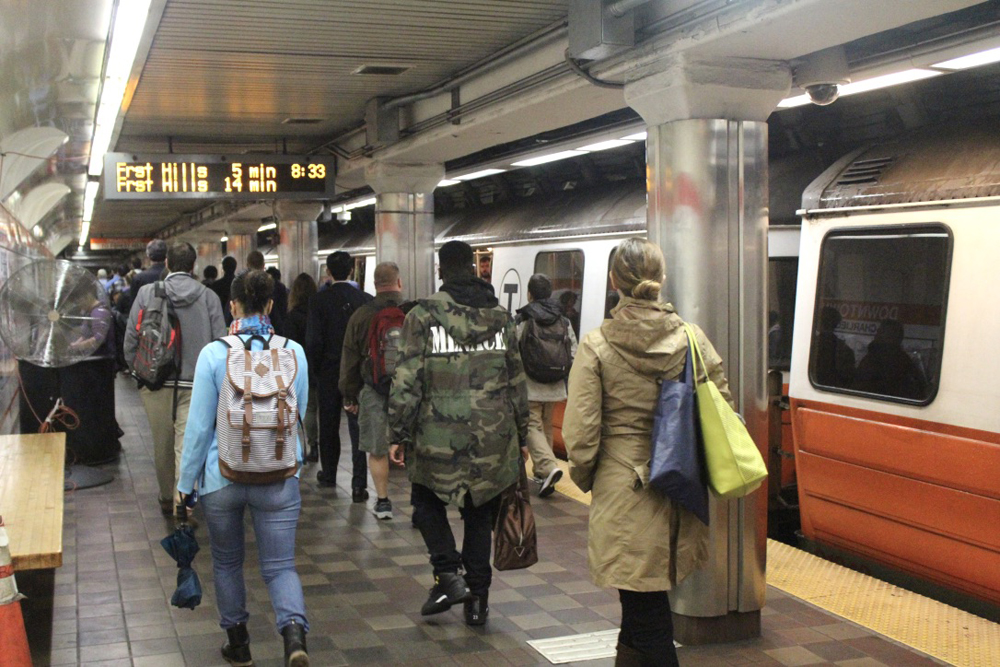 Washington, D.C., area, will shut down the DC Metrorail Yellow Line for bridge and tunnel repairs beginning Sept. 10. Closure of that 21.4 mile, 21-station route was announced March 8, more than six months in advance. Preparations include plans by commuter rail operator Virginia Railway Express to provide free service during the closure, during which time VRE will forgo up to $2.3 million in fares [see "VRE to offer free service …," Trains News Wire, July 19, 2022]. Other moves to offset that shutdown will include an extensive shuttle-bus system. While specific Yellow Line ridership figures were not available, the DC system in general is less used, with about 223,000 daily trips as of April of this year, compared to about 364,000 for the MBTA rail transit system.
For Amtrak passengers, the shutdown will be significant for anyone transferring between Northeast Corridor trains, which terminate at Boston's South Station, and the Downeaster to and from Maine, which originates and terminates at North Station. The easiest transfer between the two has been the Orange from Back Bay station, another NEC stop, to North Station. The alternative during the closure will be from South Station, using the Red Line, with a transfer to the Green Line, to reach North Station.
— Trains passenger correspondent Bob Johnston contributed to this report.