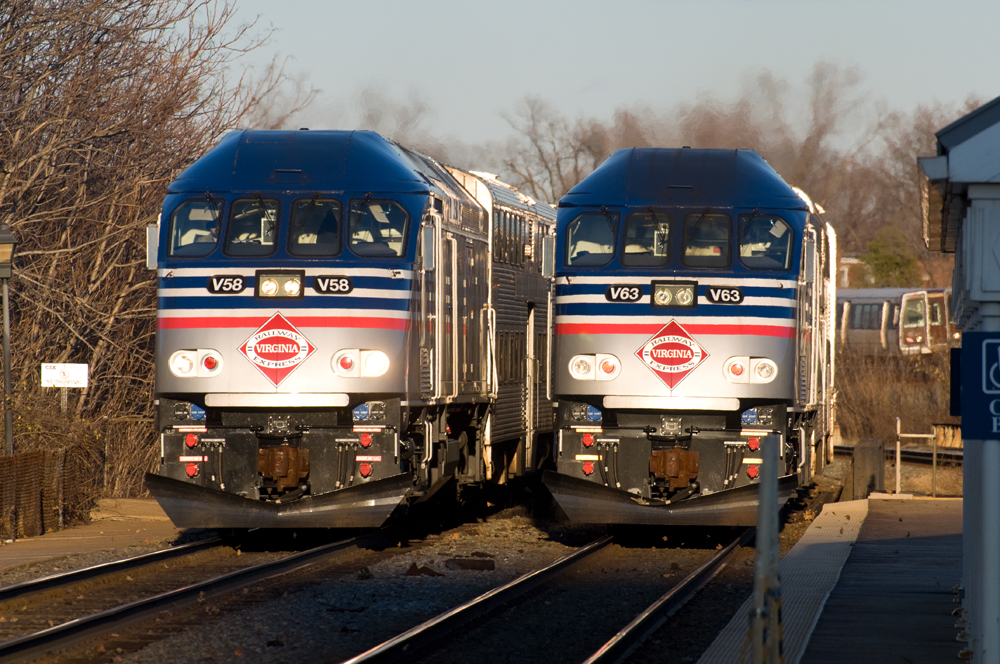 ---
ALEXANDRIA, Va. — Virginia Railway Express will eliminate fares for passengers in September, and for parts of its system in October, to offset closures of parts of the DC Metrorail rapid transit system.
The VRE Operations Board approved the plan during a Friday meeting. It will make the entire system fare-free in September; in October, the no-fare program will be limited to six stations most impacted by closure of the Metrorail Blue Line: Backlick Road on the Manassas Line; Franconia-Springfield on the Federicksburg Line; and Alexandria, Crystal City, L'Enfant and Union Station on both lines.
Metrorail will begin a series of shutdowns on Sept. 10, beginning on the Blue and Yellow lines south of Reagan National Airport, for tunnel and bridge work and to prepare to open a new station at Potomac Yard.
"VRE will be a major contributor to mitigation efforts in the region during the first part of the Metrorail shutdown, which is expected to last six weeks," VRE CEO Rich Dalton said in a press release. "The temporary elimination of fares will maximize VRE's usage."
VRE estimates it will forgo $1.2 million to $2.3 million in fares during September, with existing federal pandemic relief funds helping offset the difference. It expects to apply to the Virginia Department of Rail and Public Transportation for grant funds that are available to mitigate the Metrorail shutdown.