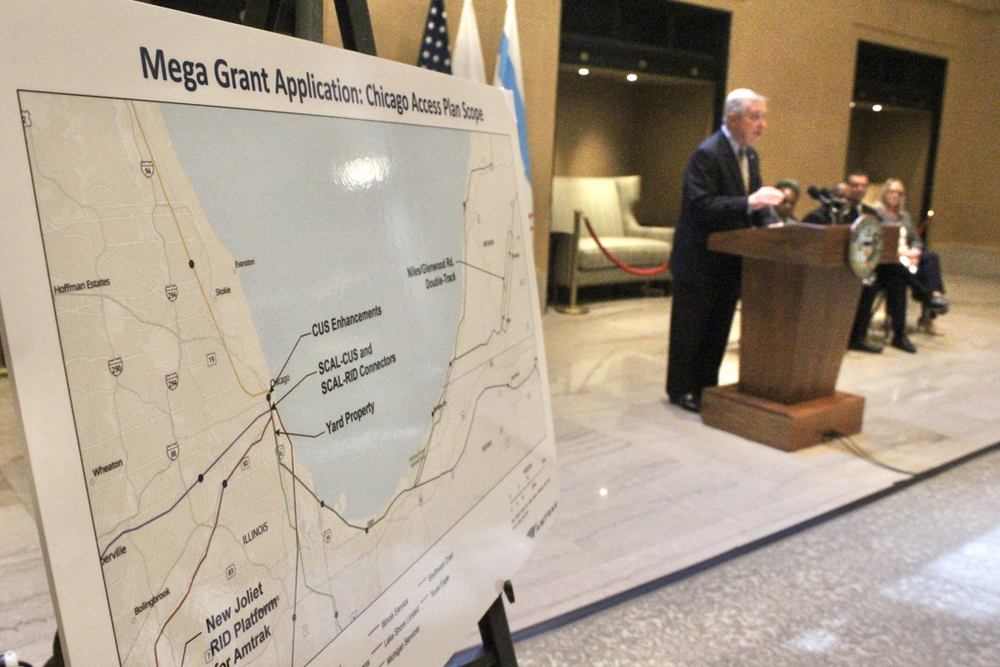 ---
CHICAGO — Key contributors seeking $251.1 million from a federal competitive grant program focused on Chicago Union Station improvements at a Thursday event to announce their involvement.
U.S. Sen. Dick Durbin, Chicago Mayor Lori Lightfoot, Amtrak CEO Stephen Gardner, and Metra CEO/Executive Director Jim Derwinski were among the speakers at the station's Burlington Room, explaining how the region will benefit if their bid for Infrastructure Investment and Jobs Act's MEGA project funds is successful.
The plan was presented as "The Chicago Union Station Access Project," even though many aspects address how Amtrak trains enter the Windy City from the south and east. There is also a component increasing capacity on the Chicago-Detroit Wolverine corridor [see "Amtrak unveils infrastructure plan to transform Chicago operations," Trains News Wire, June 10, 2022].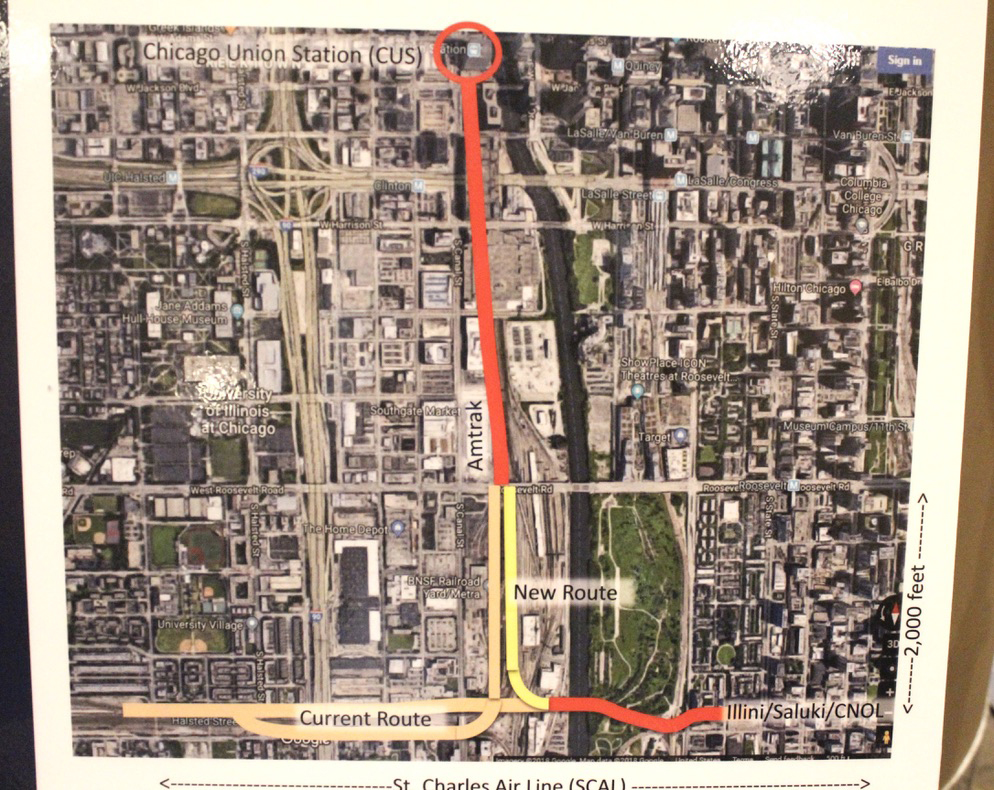 Reactivating three now-idle Union Station platforms once used to load and unload mail will provide full-length level boarding for the first time, but a significant operational change involves building a ramp up to the St. Charles Air Line that would eliminate a back-up move for trains serving Carbondale, Ill., and New Orleans.
Derwinski and Lightfoot both credited Amtrak for taking the lead in formulating initiative details and coordinating efforts of stakeholders to provide the 50% match for the $418.5 million project.
Gardner said the company has been working with "an incredible coalition … to make this building the centerpoint for commerce, mobility, and culture in this city, connecting not only Illinois destinations but the entire Midwest. He added, "There's no path to dealing with mobility challenges or the climate crisis without rail."
Metra's Derwinski said, "These partnerships, I believe, are exactly what this station needs to move forward."
Durbin, who has held his Senate seat since 1997, said the project's goal was obvious.
"We need to make sure we increase access to the station and improve on-time performance," he said. "And if you've ever waited for an Amtrak train at the station — and I have many, many times — you know the mob scene before the train is boarded. We're going to make it a positive experience [for passengers]."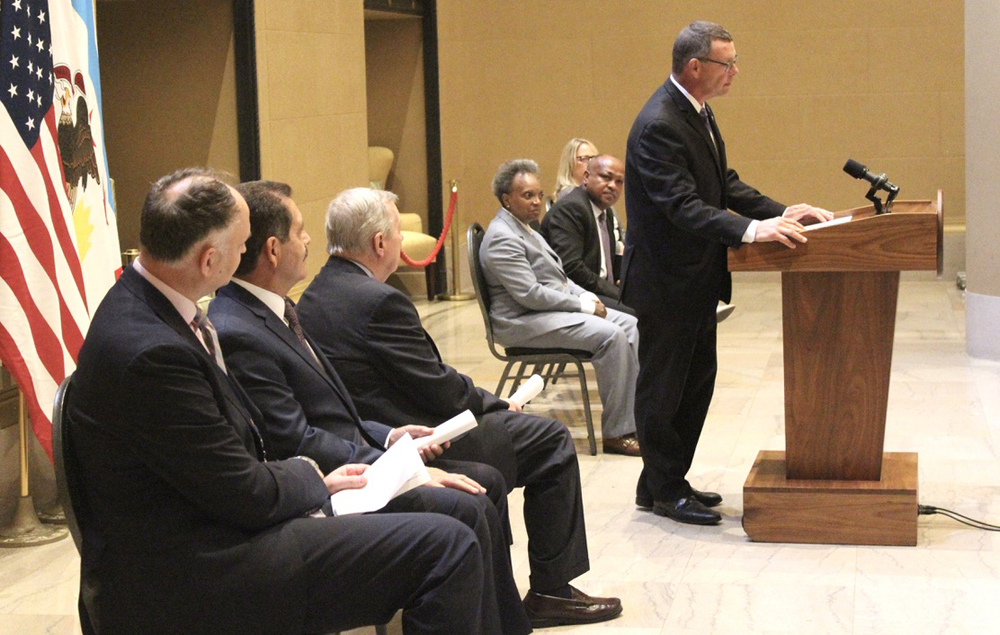 Lightfoot stressed the importance of making it easier for people to travel to and from Chicago "without their cars. … Red states or blue states, Republicans or Democrats, transportation unifies us all in our region."
The ramp to the St. Charles Air Line paves the way for direct service from O'Hare International Airport with a stop at Union Station to the McCormick Place Convention Center. Though Durbin referred to "the vision linking key elements of the Chicagoland area," and that the station project would be "the center of that activity," none of the participants suggested details of who would finish constructing or operate a O'Hare-McCormick Place service.
Rick Harnish, executive director of the Chicago-based High Speed Rail Alliance, floated the possibility of a "CrossRail Chicago" plan several years ago. He tells News Wire, "It's a big step to have all of these leaders in the room supporting a grant that can get done quickly and within existing rail footprints."
Harnish notes that other aspects of CrossRail, such as establishing a direct route into the airport and O'Hare station, or reconfiguring the complicated interlocking west of downtown at Western Avenue, would likely require separate environmental studies. "But approval of this grant application and construction would be a game-changer that sets the stage," he says.