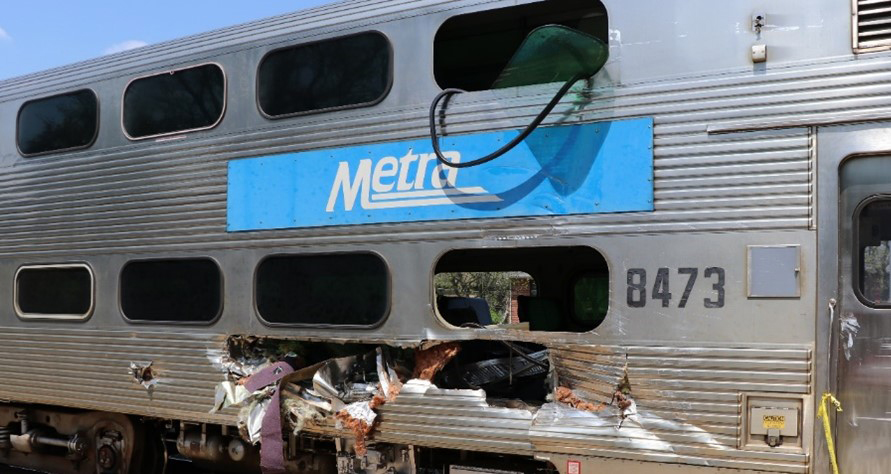 ---
CLARENDON HILLS, Ill. — A truck struck by a Metra commuter train was rotated by the impact, causing substantial damage to the train's cab car and resulting in the death of a passenger, according to a preliminary report issued Wednesday by the National Transportation Safety Board.
The preliminary report sets out basic facts of the accident, which occurred May 11, 2022, on the Metra BNSF line in Clarendon Hills, about 17 miles from downtown Chicago. It does not determine probable cause or offer safety recommendations. A full report with those facets will take about 18 months to complete; the NTSB says "all aspects of the crash remain under investigation."
The 72-year-old woman killed in the crash, ejected through a window, was the first Metra passenger killed in an accident since 2005; two other passengers and two Metra employees were injured [see "Chicago's Metra passenger killed …," Trains News Wire, May 12, 2022].
The report says the truck was stopped on the South Prospect Avenue grade crossing when the crossing gates activated for the approaching train, with the northbound gate striking the north-facing truck. The three occupants of the truck exited the vehicle before the collision. The train struck the truck, which rotated and struck the right side of the cab car below the windows, with gouging damage to the exterior that also pushed material into the seating area.