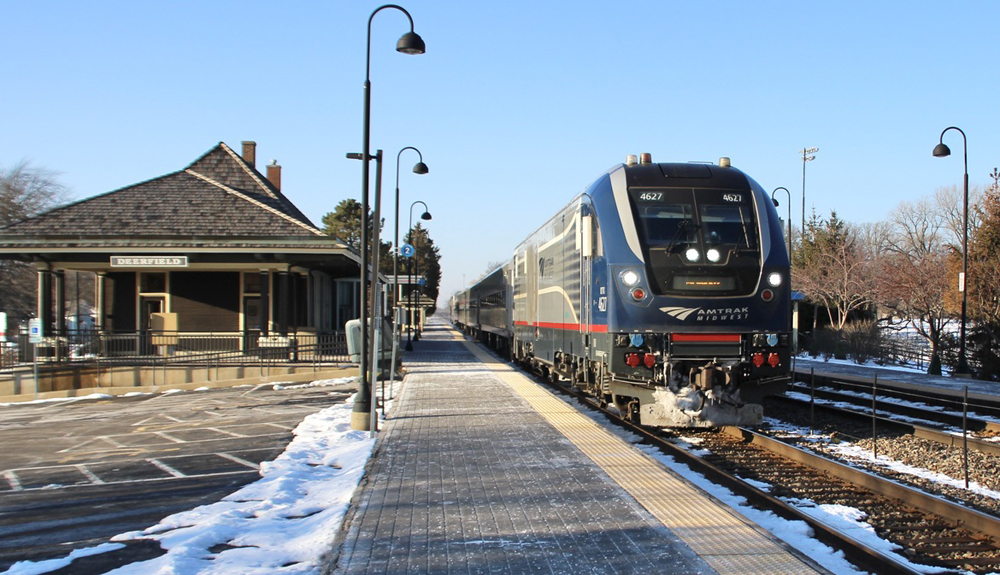 ---
WASHINGTON — Sixteen of 43 Amtrak routes — none of them long-distance operations — met the 80% customer on-time performance threshold established by the Federal Railroad Administration in first-quarter 2022 statistics released Tuesday by the FRA.
The latest quarterly stats are the first to use all of the metrics established by the FRA [see "FRA publishes final rule …," Nov. 16, 2020]. They measure on-time performance and train delays, customer service, financial performance, and public benefits. Most of the stats had been included in the report on the fourth quarter of 2021 [see "FRA report details Amtrak delays …," News Wire, Feb. 15, 2022].
"Customers deserve high quality, reliable passenger rail service without interference from freight trains that can cause substantial delay," FRA Administrator Amit Bose said in a press release. "This report provides a meaningful tool for everyone — including customers, communities, and other stakeholders — to review comprehensive data on passenger rail performance."
The best on-time performance for any Amtrak route during the first quarter belonged to the Chicago-Milwaukee Hiawatha service, which recorded 95.1% customer on-time performance. The worst was Auto Train, with an on-time rate of just 24.2%. Eight long-distance trains recorded on-time performance of less than 50%; closest to the 80% FRA standard among long-distance trains was the City of New Orleans, missing by the narrowest of margins at 79.9%.
The reports also break down delay minutes by responsibility (Amtrak, host railroad, or third party); host-railroad delays by type; customer satisfaction by route; cost recovery by route; and average ridership, among other statistics. The report detailing those numbers is available here; the full set of documents is available here.