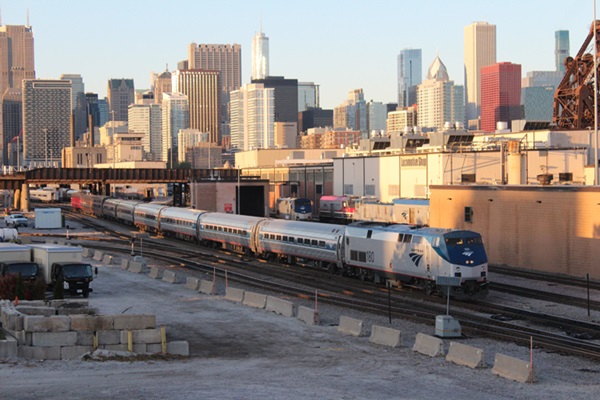 ---
WASHINGTON — The Cardinal, Sunset Limited, and Texas Eagle were the Amtrak trains experiencing the most delays in fiscal 2021's fourth quarter,   according to a report on Amtrak performance released Monday by the Federal Railroad Administration.
The quarterly report on performance and service quality uses metrics defined by the rule issued in 2020 which requires a minimum on-time standard in which 80% of passengers must arrive within 15 minutes of their scheduled time, as well as enforcement rules [see "FRA publishes final rule …," Trains News Wire, Nov. 16, 2020].
The report issued Monday measures delay per 10,000 train-miles to allow comparison of routes of varying length. By that standard, the Cardinal experienced 87,123 minutes, followed by the Sunset (67,300) and Eagle (42,965).
The leading cause of delays was freight-train interference, accounting for 22% of total delay minutes, an increase of 36% from the previous quarter. Four railroads — Union Pacific, BNSF, CSX Transportation, and Norfolk Southern — accounted for 93% of the freight-train delay minutes.
"This data provides in-depth, comprehensive information on passenger rail performance that can be used by a wide array of stakeholders, from the individual customer to transportation policymakers," FRA Administrator Amit Bose said in a press release. "As the country returns to travel, customers deserve to have access to high quality, reliable passenger rail service. Amtrak and the host railroads have made remarkable progress in reviewing and, in some cases, updating train schedules, which are critical steps to improving passenger rail service."
The FRA metrics and standards are being phased in gradually, so data on disputed train schedules was not included in this report. It will be included in the next report, covering the first quarter of 2022.
The overall report and data in four areas — on-time performance and train delays, customer service, financial performance, and public benefits — is available here.