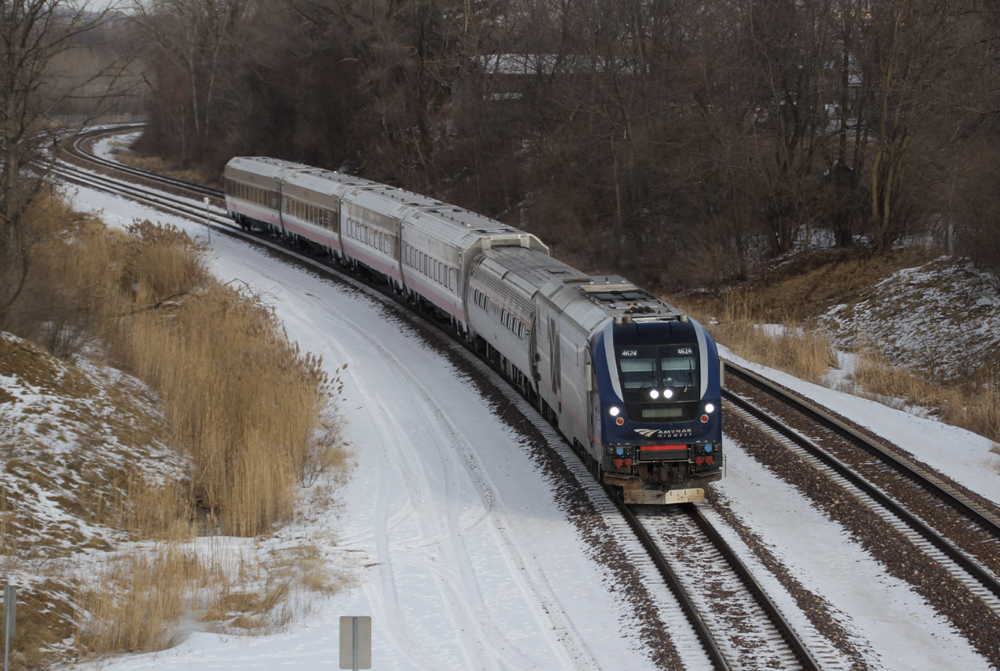 ---
JOLIET, Ill. — More than a year after making their first test runs, the Siemens Venture equipment built for state-supported Amtrak service in the Midwest made their first revenue trip Tuesday morning on Lincoln Service train No. 303 from Chicago to St. Louis. The equipment is scheduled to return this evening on train No. 306, departing St. Louis at 5:40 p.m. and returning to Chicago at 11:05 p.m.
The first cars in the Midwest portion of the order, which also includes equipment for California, were delivered in August 2020 [see "Digest: First cars in IDOT order …," Trains News Wire, Aug. 31, 2020]. They began testing in January 2021.
Watch Trains News Wire for more information on the new equipment.