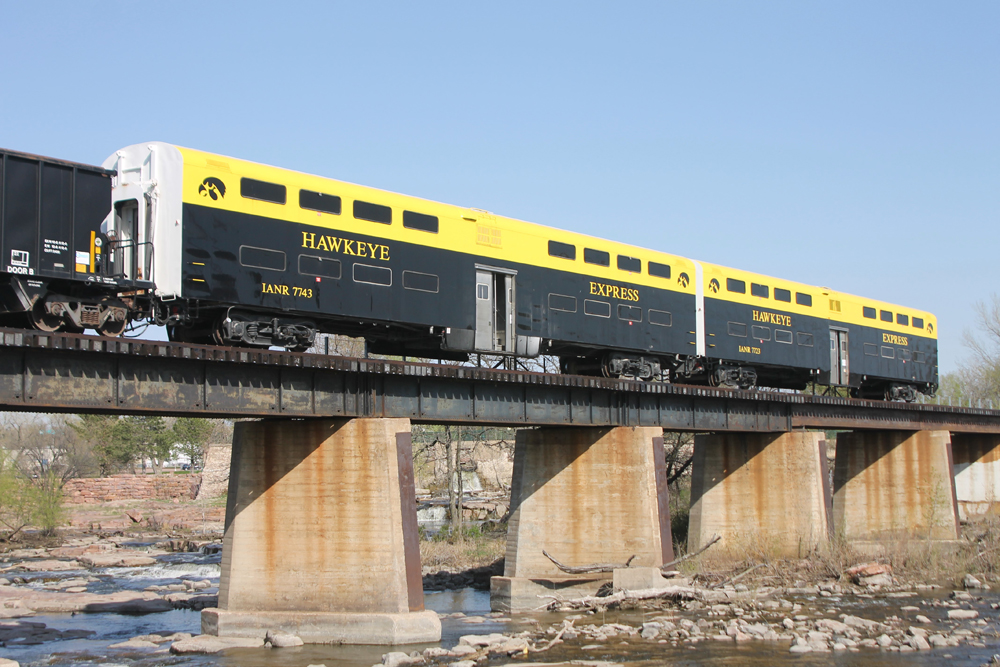 ---
DELL RAPIDS, S.D. — The D&I Railroad has purchased two gallery passenger cars from the former Hawkeye Express football-train service for use in future events. The cars are shown on on a D&I train at Sioux Falls, S.D., on May 10, 2022.
The D&I is a 138-mile short line operating on former Milwaukee Road trackage between Dell Rapids and Sioux City, S.D., with trackage rights on BNSF between Sioux Falls and Canton, S.D., and Elk Point, S.D., and Sioux City, Iowa. It is a wholly owned subsidiary of aggregate producer L.G. Everist Inc.
The Iowa Northern Railway had owned and operated the Hawkeye Express on a route owned by Iowa Interstate Railroad for more than 15 years, providing a 10-minute trip to University of Iowa home football games, before the university athletic department and railroad announced its end in 2021 [see "Digest: RTD ready to revive planning …," Trains News Wire, April 8, 2021].