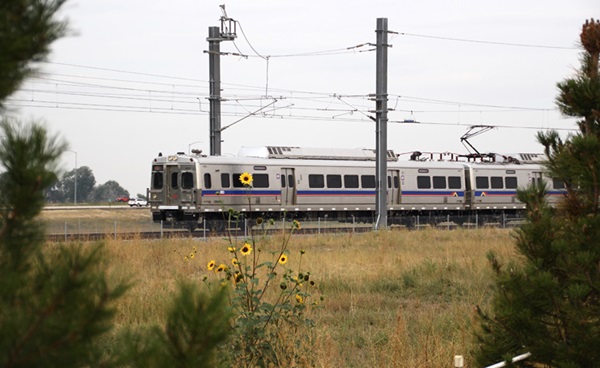 Denver RTD ready to revive planning for Boulder-Longmont commuter line
The Denver-area Regional Transportation District is likely to restart planning on a commuter rail line to Boulder and Longmont, seeking to capitalize on funding that may become available from President Joe Biden's infrastructure plan. Colorado Public Radio reports the RTD board indicated at a meeting this week its support for environmental and engineering planning for the route, which will probably take 18 to 24 months and cost $5 million to $8 million. The line to Longmont is part of a plan approved by voters in 2004 but a cost now placed at $1.5 billion has led the RTD to push the project into the 2040s, and new General Manager Debra Johnson suggested there might be better alternatives, leading to strong pushback from Gov. Jared Polis.
STB grants further delay in North County Transit District's request for Del Mar ruing
Responding to a request from the North County Transit District, the Surface Transportation Board has agreed to further delay action on the district's request for an order relating to maintenance and other work along its right-of-way in the Del Mar, Calif., area, through the remainder of 2021. The district initially requested the order in August 2020 [see "Digest: San Diego transit agency seeks STB ruling …," Trains News Wire, Sept. 15, 2020], but first requested the STB hold the matter in abeyance in November 2020, saying the district, City of Del Mar, and California Coastal Commission were engaged in talks to try to resolve their issues. At that time, the board agreed to hold the proceeding in abeyance until March 30, but on March 29, the district requested additional time, saying the parties were "engaged in promising discussions' [see "Digest: MBTA says it will restore  …," News Wire, March 30, 2021]. The board directed the district to provide an update by Dec. 31, 2021.
'Hawkeye Express' rail service to end
Iowa Northern Railway is ending its game-day passenger service to University of Iowa football games. The Hawkeye Express, which offered a 10-minute ride from Coralville to the university's Kinnick Stadium, will end operations, the university's athletic department announced. The Associated Press reports the railroad and university said the service will end because of the probable need for continued social distancing this season, as well as increased operating expenses and the need for equipment upgrades. An average of 3,700 fans used the train for home games in 2019; the train did not operate in 2020 because of the COVID-19 pandemic.