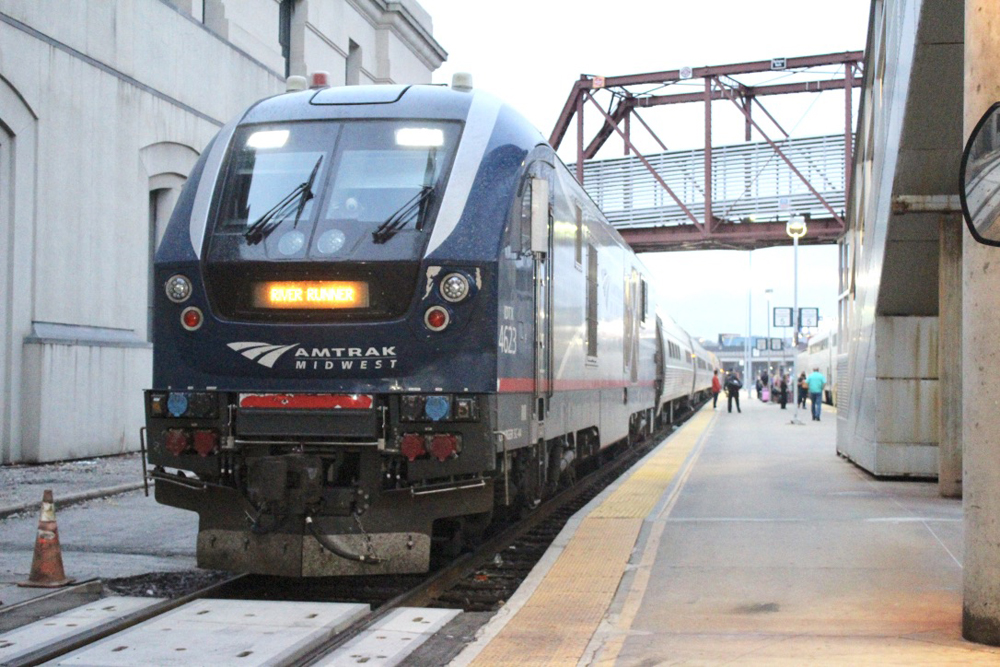 ---
KANSAS CITY, Mo. — As of today (Jan. 3, 2021), Amtrak's Missouri River Runner service between St. Louis and Kansas City has been cut from two round daily trips to one.
The move comes after the state failed to provide sufficient funding to continue to the twice-daily round trips and federal coronavirus relief funding, which had maintained the second train, ran out.
The Fulton Sun reports Missouri Department of Transportation Director Patrick McKenna said the state budgeted $10.85 million for the train service for fiscal 2022, which runs through June 30, 2022. "Estimates in the last couple of months showed we'd go into the red by $2.5 million if we retained two trains from January to June," McKenna said. "… We didn't have an option — we had to balance the count."
Service had previously been cut from two round trips to one in 2020 because of the COVID-19 pandemic; the second train had been restored in July. McKenna said ridership had returned to 80% of pre-pandemic levels since the second train was restored.
Supporters of the service have pointed to a study showing the economic value it provides [see "News and analysis: State budget cap threatens second Missouri River Runner round trip," Trains News Wire, Oct. 21, 2021].
"I realize it makes it tough for some members of the legislature to support a service that doesn't impact the entire state from a customer prospective, but it does provide economic benefit across the state," McKenna said. "They'd like to see the service not subsidized in any way, but that's probably not realistic for this service. All modes of transportation have some degree of governmental support."
The reduced schedule sees the eastbound train departing Kansas City at 8:15 a.m. and arriving in St. Louis at 1:55 p.m., with the return trip departing St. Louis at 4 p.m. and arriving in Kansas City at 9:40 p.m