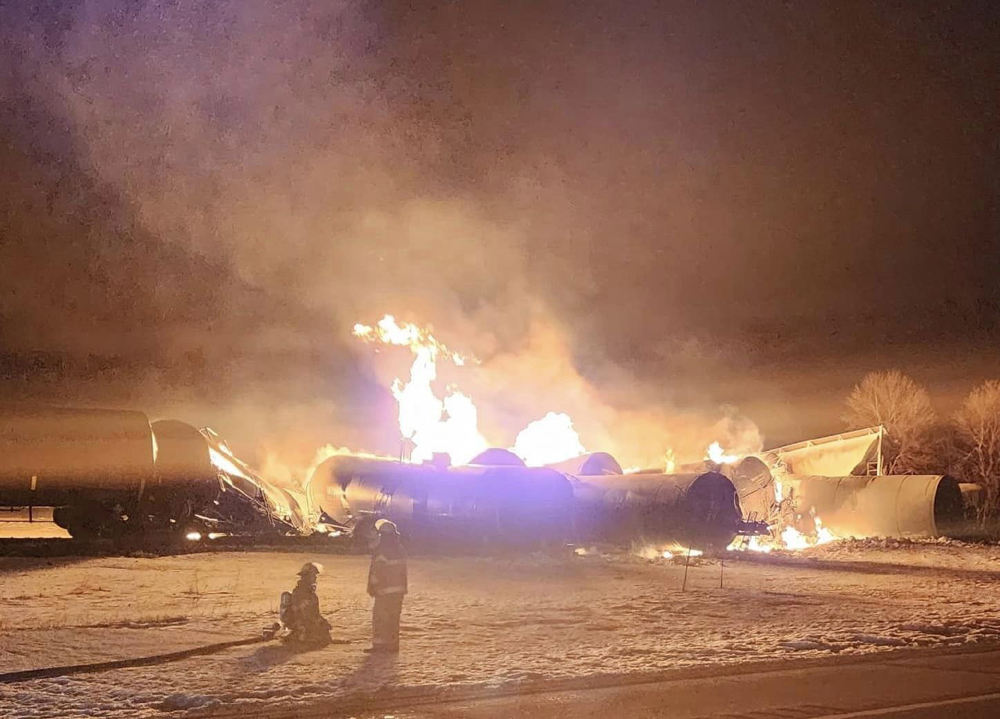 ---
ST. PAUL, Minn. — On Friday, the day after a derailment and fire involving hazardous materials in the south central part of the state, Minnesota legislators heard testimony on a rail safety bill in the state Senate Transportation Committee.
Unlike recent legislation elsewhere, however, SF 3187 focuses more on emergency preparedness than railroad regulation.
The Minneapolis Star Tribune reports the bill was introduced as a reaction to the East Palestine, Ohio, derailment, but gained more local significance in the wake of Thursday's incident in Raymond, Minn. [see "BNSF train transporting ethanol derails …," Trains News Wire, March 30, 2023].
The bill requires railroads to contact local emergency officials with 15 minutes of an incident involving oil or hazardous materials and provide information about any substances released, and that a railroad representative must be available within one hour to advise the incident commander, "initiate railroad response actions as needed … and must be authorized to deploy all necessary response resources of the railroad.
The bill also calls for railroads to make hazardous-materials training available to emergency responders along routes where oil or other hazardous materials are carried, to hold meetings at least annually between with local emergency officials along such routes where oil or other hazardous materials are transmitted; and to hold exercises and submit response plans to deal with hazardous-material event.
Railroads and pipeline companies will be assessed $4 million annually to pay for additional training and oversight. Railroads will be charged 70% that amount, proportionate to their number of route miles.
The bill, authored by state Sens. Robert Kupec (Democratic-Farmer-Labor Party, Moorhead), Scottt Dibble (DFL-Minneapolis) and Kari Dziedzic (DFL-Minneapolis) was introduced Thursday.