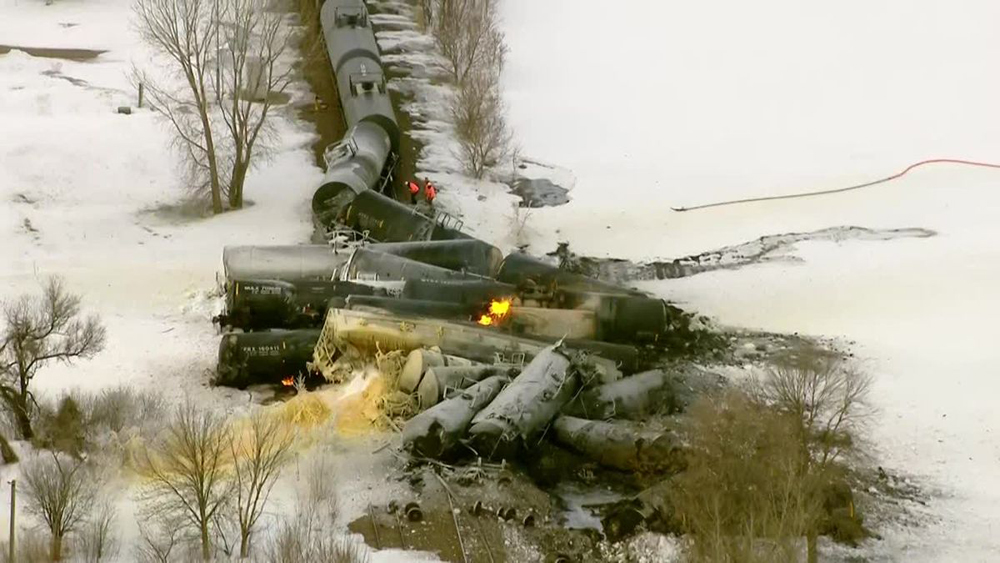 ---
RAYMOND, Minn. — Evacuated residents have begun returning home after an early morning derailment of approximately 22 cars of a BNSF Railway train, some carrying ethanol, and subsequent fire.
The Kandiyohi County Sheriff's Office reported at midday that the evacuation for Raymond, ordered after a derailment about 1 a.m., had been lifted, and said there was no impact to groundwater. A portion of State Route 23 near the derailment scene remains closed.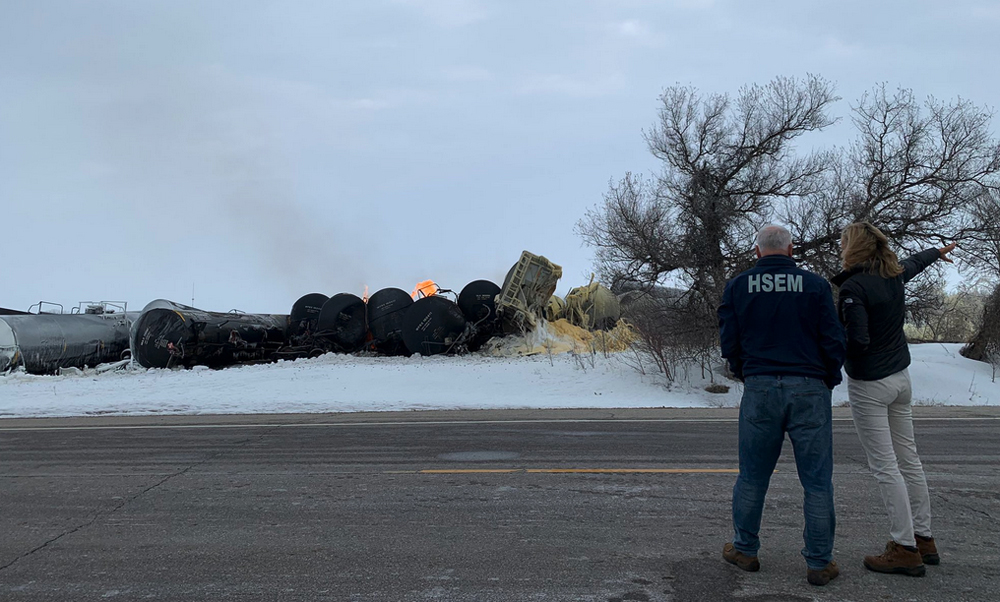 Minnesota Gov. Tim Walz posted photos of the derailment scene on Twitter and said he had offered the state's full support to local officials during a visit today, and that a "multi-agency emergency response" was continuing.
BNSF spokeswoman Lena Kent said the derailment occurred at 1:02 a.m. and involved approximately 22 cars carrying ethonal and corn syrup. BNSF said on its Twitter account that that air monitoring "indicates no detectable levels of concern," and says residents and businesses impacted by the incident can call 866-243-4784 for assistance.
A National Transportation Safety Board investigation team is expected at this site this afternoon, the NTSB announced.
Raymond, a town of about 800, is 14 miles southwest of Willmar, Minn., and about 110 miles west of Minneapolis. It is on BNSF's Marshall Subdivision, which runs from Willmar to Sioux City, Iowa. The railroad has not estimated a time for clearing and reopening the line.
It was the second BNSF derailment in less than 18 hours. A number of empty grain hoppers derailed about 8:30 a.m. Wednesday in Hettinger, N.D., with one striking a building at a grain elevator, according to KYFR-TV. No injuries were reported. Images from the Adams County Record Facebook page indicate at least nine cars were involved.
— Revised at 1:55 p.m. with updated information throughout. Updated at 2:10 p.m. information about location on BNSF.