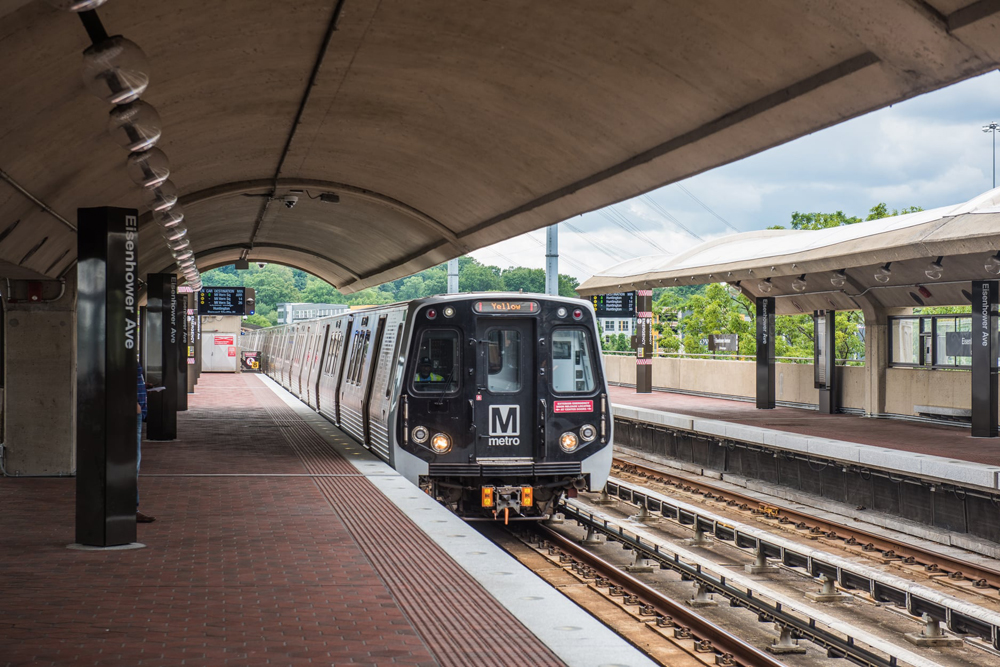 ---
WASHINGTON — The independent body which oversees safety matters for the DC Metrorail system is investigating an incident in which a train operator improperly used Metrorail's automated operating system, and is working to determine if other operators have done so, as well.
The Washington Post reports the Washington Metrorail Safety Commission is looking into a March 17 incident in which a train overran a Silver Line station platform while the train was under Automatic Train Operation. The ATO system, a feature of Metrorail from its launch in 1976, has been shut off since a fatal collision in 2009. However, the Washington Metropolitan Area Transit Authority is working to return to ATO operation later this year [see "DC Metrorail continues preparations …," Trains News Wire, March 7, 2023].
Safety commission spokeman Max Smith told the Post that during its ongoing investigation into the incident at the Innovation Center station, the commission found the operator had used the ATO system multiple times, both that day and previously, even though its use has not yet been approved. The commission also is working to confirm indications that some other operators may have used the ATO system.
A Metro spokeswoman said the operator admitted to using ATO, saying he was "curious to see if ATO would work," but that there was no evidence of a systemic issue with misuse.
The station overrun raises questions about the safety of the ATO system, Smith said, because it was a recurring problem when the system was in use: "It's not supposed to happen, but it happens and has happened before."