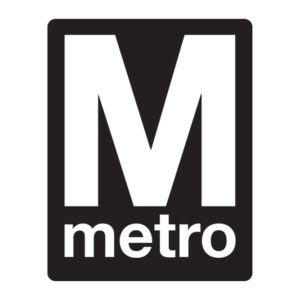 WASHINGTON — The DC Metrorail train that derailed Oct. 12, stranding passengers in a tunnel near Arlington National Cemetery, had derailed twice before that day, the National Transportation Safety Board said Monday, and other cars in the same order had been involved in 31 failures since 2017.
The Washington Post reports that inspections last week found almost two dozen similar defects, with NTSB chairwoman Jennifer Homendy saying, "The potential for fatalities and serious injuries was significant." About 200 of the Metrorail cars have yet to be inspected.
DC Metro removed the Kawasaki 7000 series cars involved in the accident from service prior to Monday's rush hour, leaving the agency with a reduced fleet operating a on a limited schedule [see "DC Metrorail service to be limited …," Trains News Wire, Oct. 18, 2021]. Metro said it expects the current reduced level of service to continue through at least Sunday.
Homendy said other agencies should check their Kawasaki-built equipment, and the website amNY reports the Metropolitan Transportation Authority has contacted the carbuilder for more information.
Kawasaki has built equipment for the New York City subway and both of the MTA's commuter railroads, Metro-North and the Long Island Rail Road, and has begun receiving equipment from a 535-car order for subway equipment slated to enter servicer between 2022 and 2024.  New York City Transit interim president Craig Cipriano told a Monday MTA meeting that it appears the MTA equipment does not have the same axle, but that the agency is in close contact with Kawasaki to make sure it has full information. Overall, New York City Transit has jmore than 3,000 Kawaski-built cars.
Monday's NTSB briefing said the safety agency had found wheels on the derailed Metrorail car had shifted outward on the axle, causing it to leave the track when it passed over a switch.