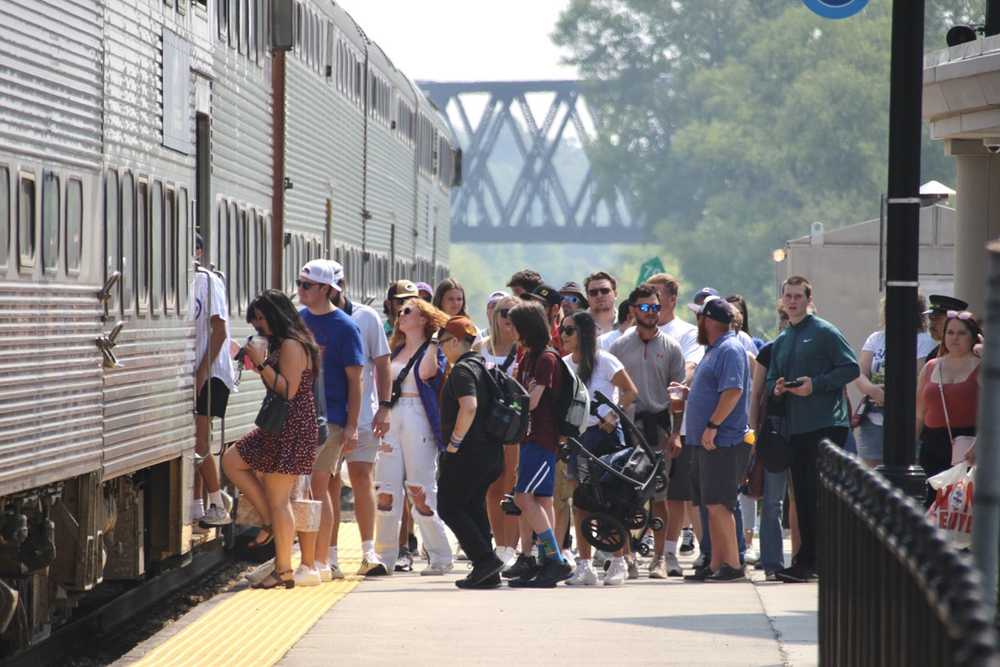 ---
CHICAGO — Commuter rail operator Metra would simplify its fare structure — but replace or eliminate some passes introduced since the COVID-19 pandemic— under a new proposal for 2024.
The proposal was unveiled Wednesday, and the commuter operator is now seeking public comment. Metra says the intent of the plan is to create an easily understandable fare structure that will encourage ridership, simplify onboard fare collection, and meet the operator's financial and technical constraints.
"As we continue to recover from the pandemic, we have an opportunity and a responsibility to change how we do business and create a better Metra for our customers," Metra CEO/Executive Director Jim Derwinski said in a press release. "A system that is easier to use will draw new riders and further cement Metra as the best transportation alternative – the safest, most affordable and most reliable."
Proposed changes include:
— Replacing the current 10 fare zones with just four zones (maps of the current and proposed zones are below)
— Ending the the $100 "Super Saver" monthly pass introduced after the pandemic. In its place would be zoned monthly passes priced from $75 to $135, figures lower than their pre-pandemic counterparts.
— Replacing the current weekday $6 and $10 day passes with zoned passes costing twice the price of a one-way ticket (or $7.50, $11, or $13.50) but still good for unlimited rides for a single day within the selected zones.
— Pricing all one-way tickets for trips that do not include downtown as a starting point or destination — in other words, between any points in the other three zones — at $3.75. This is an effort to encourage non-downtown trips.
— Replacing the current 10-ride pass with a "Bundle of Five Day Passes," priced the same as the current pass (9.5 times the cost of a one-way ticket) and available only via the Ventra app. Usable on non-consecutive days, it could provide the user the chance to travel much more than the previous pass, given the unlimited-use nature of the day passes on a given day.
A more complete look at the fare plan is available here. Metra is currently soliciting comment by email at 2024FarePlan@metrarr.com and says it will announce additional opportunities to comment soon.