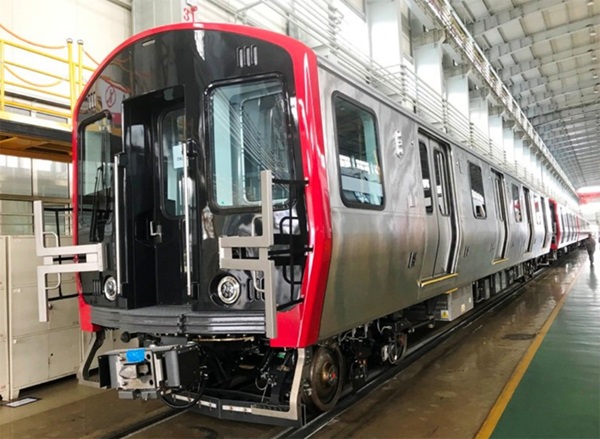 ---
BOSTON — In the latest setback for its newest rapid-transit equipment, the Massachusetts Bay Transportation Authority has pulled its new Orange and Red Line cars from service after what officials called a "battery failure" on one of the cars.
Meanwhile, the agency — hit last week by a series of directives from the Federal Transit Administration to address safety issues — is also dealing with reports of a recent runaway-equipment incident, and is facing an oversight hearing by state legislators.
WCVB-TV reports the incident occurred on an out-of-service train at the MBTA's Wellington Yard early Monday morning, with an agency spokesman saying the cars will remain out of service "while vehicle engineers and technicians work to determine the root cause of the failure and implement whatever corrective actions may be necessary."
It is the latest issue for the cars built in Springfield, Mass., by a subsidiary of Chinese manufacturer CRRC. In May, the cars were removed from service after a braking issue led to the discovery of improperly installed bolts on a number of cars [see "More bolt issues found …," Trains News Wire, May 27, 2022]. Last year, the cars were sidelined after a derailment partially blamed on problems with the cars' trucks [see "MBTA says issues with wheelsets led to Orange Line derailment," News Wire, June 7 2021].
Also on Monday, NBC Boston reported it had obtained video showing four cars of a Red Line train rolling through a station in Braintree, Mass., with no operator or passengers on board. In the May 30 incident, the last four cars detached from a train heading to the yard from the Braintree station, rolling back through the station before eventually stopping.
In one of a series of safety directives issued last week, the Federal Transit Administration ordered the MBTA to change its procedures for moving defective equipment, citing five runaway incidents in yards or maintenance facilities [see "Federal directives order MBTA to address safety issues," News Wire, June 15, 2022].
Also, the Boston Globe reports the long list of MBTA issues have led Massachusetts Senate President Karen E. Spilka and House Speaker Ronald Mariano to announce the legislature's transportation committee will hold a hearing on the agency's problems.
"Given the FTA's interim findings and alarming directives, there is an increased need to better understand the agency's shortcomings and help restore public confidence," the legislators said in a statement.
A date for the hearing has not been set.