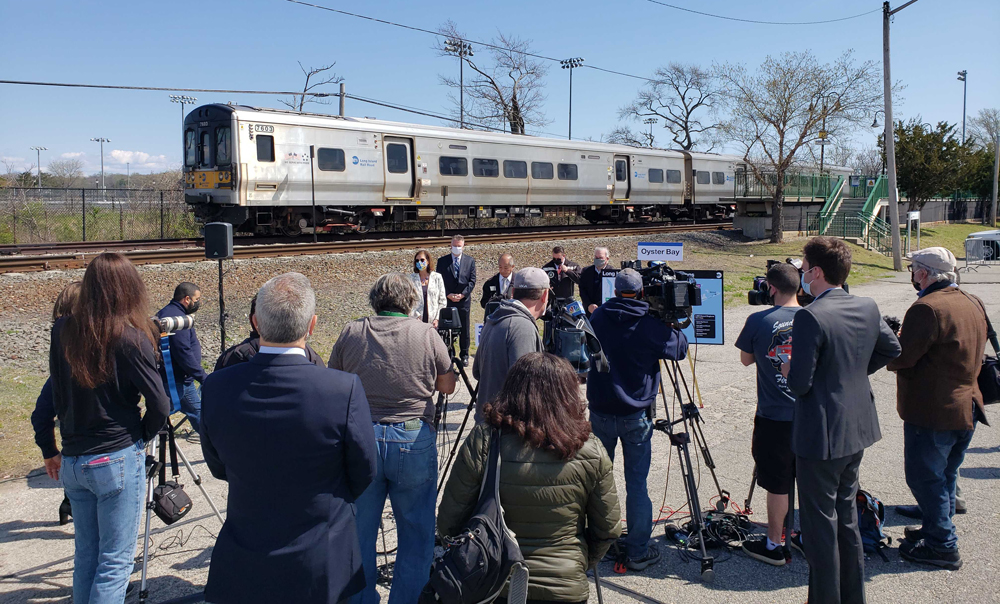 ---
NEW YORK — The Long Island Rail Road has scrapped a plan to develop battery-electric multiple-unit trainsets for use on its non-electrified lines, Newsday reports, after determining retrofitting of existing equipment is not feasible.
The LIRR and Alstom announced a partnership to develop and test the equipment on its Oyster Bay Branch in April 2021 [see "Long Island rail Road announces plan to test battery-electric equipment," Trains News Wire, April 20, 2021]. Two electric multiple-unit cars were to be retrofitted with batteries, with the train running on third-rail power where available and batteries on the non-electrified portion of the route. The LIRR spent $850,000 on the project.
The decision comes as business and environmental groups are asking that the LIRR eliminate diesel operation by 2050 by requiring systemwide electrification as part of a state plan to become carbon neutral. The LIRR's parent, the Metropolitan Transportation Authority is assessing electrification as part of a "20-year needs assessment," but the cost of up to $18 million per mile could be prohibitive. About 160 of the LIRR's 319 route-miles are not electrified.