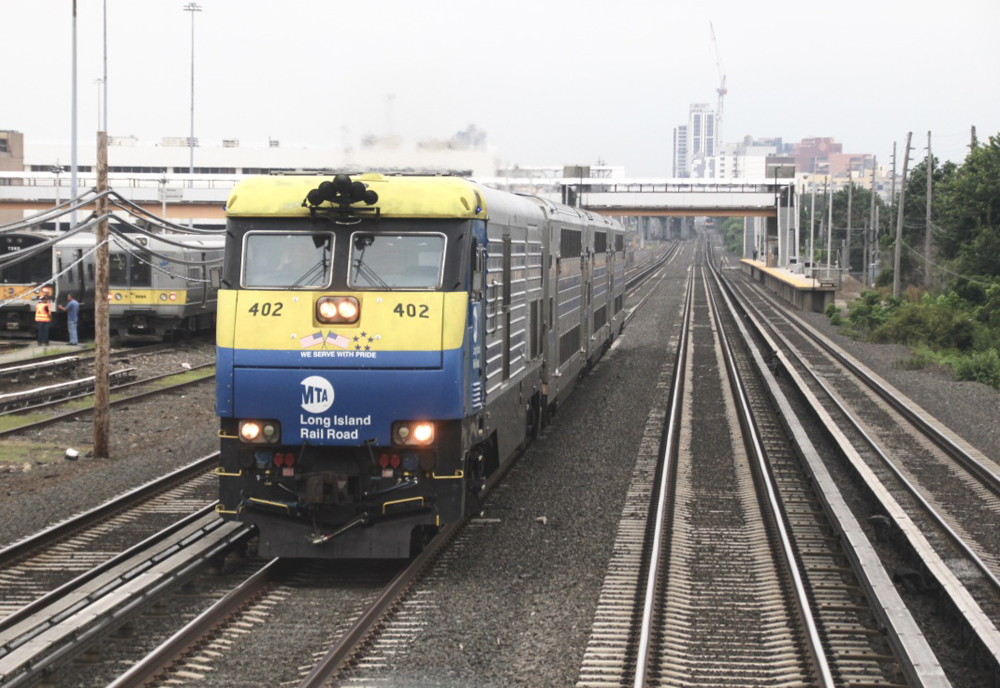 OYSTER BAY, N.Y. — The Long Island Rail Road will test the use of battery-electric railcars on its Oyster Bay Branch, the first step in a process that could lead to the end of diesel-powered trains on the commuter railroad.
LIRR President Phillip Eng announced the plan at a Monday press conference, saying the commuter operator had an agreement with Alstom to develop the equipment. Following eight months of initial analysis, two of the LIRR's electric multiple unit cars will be retrofitted with batteries. Where third-rail electric power is available, the train will be powered by the third rail and recharge its batteries, then run on battery power on the non-electrified portion of the route between East Williston and Oyster Bay. The train will initially test without passengers, but if the test is successful, it could allow single-seat service between Penn Station and Oyster Bay, and the technology could be expanded to other lines. The LIRR currently operates about 160 miles of diesel-powered service.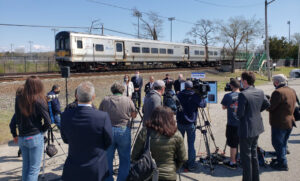 "People have been talking about extending electrification to various segments of the railroad for generations," Eng said in a press release. "Embracing new technology might allow us to essentially electrify the entire railroad without the need for billions of dollars in massive capital investments." The New York Daily News reports Eng placed the cost of conventional electrification of the LIRR system at $17 billion, and that the LIRR contract with Alstom is for $850,000.
The Oyster Bay branch was chosen for the test because its non-electrified segment is just 13 miles. Recharging will occur in yards when trains are out of service. Among issues to be determined are the feasibility of the battery power; the ability to retrofit existing equipment; if recharging stations need to be built along the route and on other branches where the technology might be employed; and if recharging can occur during station stops. The results will be shared with the Metropolitan Transportation Authority's other commuter operation, the Metro-North Railroad, which also has some diesel-powered branches.
While the LIRR says it believes the test is the first of its kind in North America, battery-electric equipment is making notable inroads in Europe [see "Development of hydrogen-powered trains continues, but battery-powered equipment making more inroads," Trains News Wire, Dec. 14, 2020].