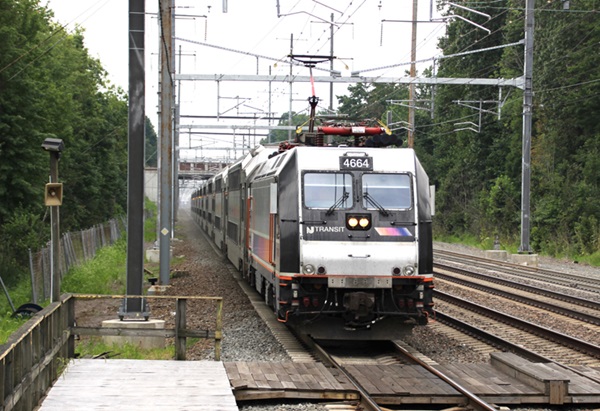 ---
CAMDEN, N.J. — A federal judge has barred the Brotherhood of Locomotive Engineers and Trainmen has been barred from initiating future strikes against NJ Transit following a job action that shut down commuter rail operations last Friday.
NorthJersey.com reports the emergency order issued by U.S. District Judge Christine O'Hearn also requires the union to immediately tell its members to cease and desist any activity related to the work stoppage. Engineers who miss work without a legitimate reason could face actions including fines or jail time
A hearing on a complaint filed Friday by NJ Transit had been scheduled for today (Tuesday, June 21), but O'Hearn issued the order Sunday after engineers continued to call in sick at an unusually high rate on Saturday and Sunday, leading to the cancellation of hundreds of trains.
Engineers had called in at better than three times the normal rate on Friday, an NJ Transit spokesman said, leading the agency to halt all operations Friday evening [see "Friday sick calls by engineers shut down NJ Transit," Trains News Wire, June 20, 2022]. In court documents, NJ Transit lawyers contended at least one union leader had urged engineers to stay out "to put pressure on NJT in collective bargaining negotiations."