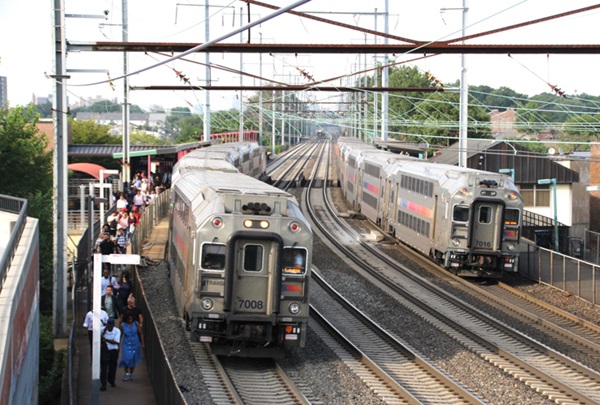 ---
NEWARK, N.J. — A NJ Transit spokesman said the agency would "explore all legal remedies" in the wake of a sudden shutdown of all rail service last Friday, June 17, as a result of what it called "an illegal job action" by members of the Brotherhood of Locomotive Engineers and Trainmen.
After cancelling more than 50 trains during the day, NJ Transit announced about 6:30 p.m. on Friday that it was temporarily suspending operations for the remainder of its service day.
NJ Transit spokesman Jim Smith told the New York Times that engineers called in sick throughout the day at three times the normal rate, leading to service cancellations.
The BLET is the only one of the 15 rail unions that has not agreed to a new contract with NJ Transit. As a result, while other unions have contracts including Juneteenth — which fell on Sunday, and was observed in New Jersey on Friday — as a paid holiday, the BLET's does not.
"It is clear that this is the result of an illegal job action," Smith said in a statement reported by NJ.com. "NJ Transit is disappointed that the union would perpetrate such an act on the more than 100,000 commuters who depend on NJ Transit rail service every day."
The union did not respond to requests for comment from several media outlets.