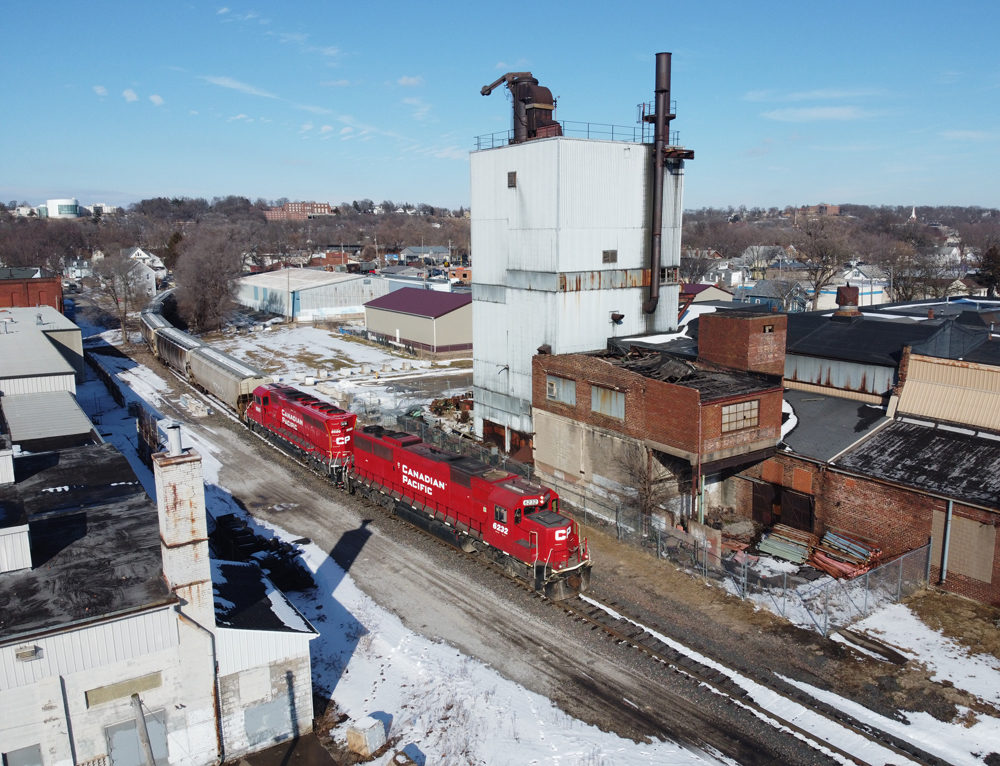 ---
DAVENPORT, Iowa — Officials in the cities of Davenport and Bettendorf, Iowa, have told the Surface Transportation Board that increased traffic from the proposed Canadian Pacific-Kansas City Southern merger will have "very real and detrimental impacts," with Davenport's mayor and aldermen asking that an STB member visit before the board acts to see how the merger "will have a disastrous impact on the community."
An in-depth report from the Quad-Cities Times explains the cities are concerned that about the projected increase from eight to 22 trains per day, according to the railroads' merger filing. The traffic will use "a single track that is adjacent to critical regional infrastructure and heavily utilized public event spaces," Davenport City Administrator Corri Spiegel wrote in a filing separate from one by the mayor and council. "This substantial increase in traffic will result in more frequent traffic delays, more frequent maintenance requirements, an increase in train switching and increased likelihood of accidental derailment or [hazardous-material] contamination events."
Among other areas of concern, Spiegel noted an investment of more than $1 million at a site where Mississippi River cruise ships will dock in 2022, and a $6 million tourism project along the riverfront. In 2021, the area hosted more than 100 events drawing more than 410,000 visitors. "The city is deeply concerned that the proposed increased train traffic that occurs within a few feet of many of these events will turn this vibrant, community gathering space into something that is unsafe, less attractive and frequently inaccessible," Spiegel wrote. The owner of the minor-league baseball team in Davenport and officials in Bettendorf had similar access concerns.
The letter from Davenport's mayor and council asked that the CPKC "cover all of the costs associated with necessary improvements to mitigate the impacts" of the increased traffic. A Canadian Pacific spokesman said the railroad "will work hard to be a good neighbor" and has met with officials in the two cities and will continue discussions.
A group of Chicago suburbs have banded together over their own merger concerns and urged their resident to file comments with the STB [see "Chicago suburbs express concerns …," News Wire, Dec. 16, 2021].