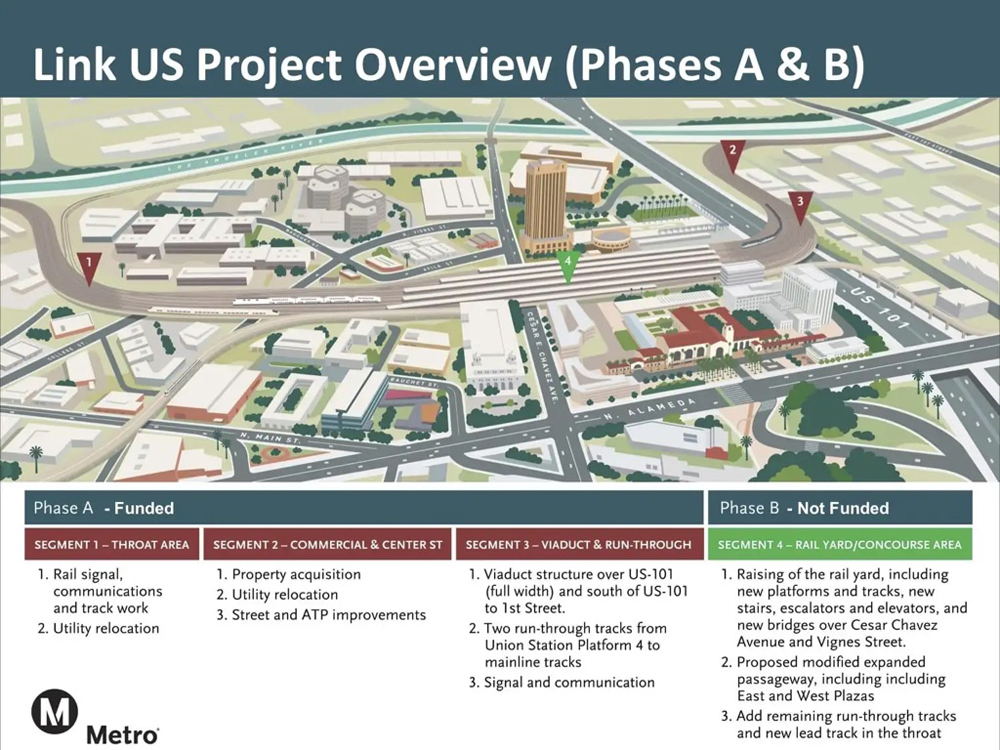 ---
LOS ANGELES — The California High-Speed Rail Authority will provide more than $400 million for the project to improve Los Angeles Union Station, a project which will see through tracks for commuter and intercity rail operations created at the current stub-ended station in downtown L.A.
The authority's board on Wednesday approved the agreement with LA Metro to provide $423.3 million for Phase A of the "Link Union Station" project, with the money coming from Proposition 1A funds approved by voters for the high speed rail system. In a press release, Metro CEO Stephanie Wiggins called the agreement "a key funding milestone for the [high speed rail] bookend project here in Southern California."
The project will include construction of a two-track viaduct over U.S. Highway 101 adjacent to the station, providing a mainline link to allow through north-south operations [see "Metrolink set to begin work on LA Union Station project," Trains News Wire, May 1, 2020]. The initial work, modernizing the five-track throat into the station, is targeted for completion in 2023.