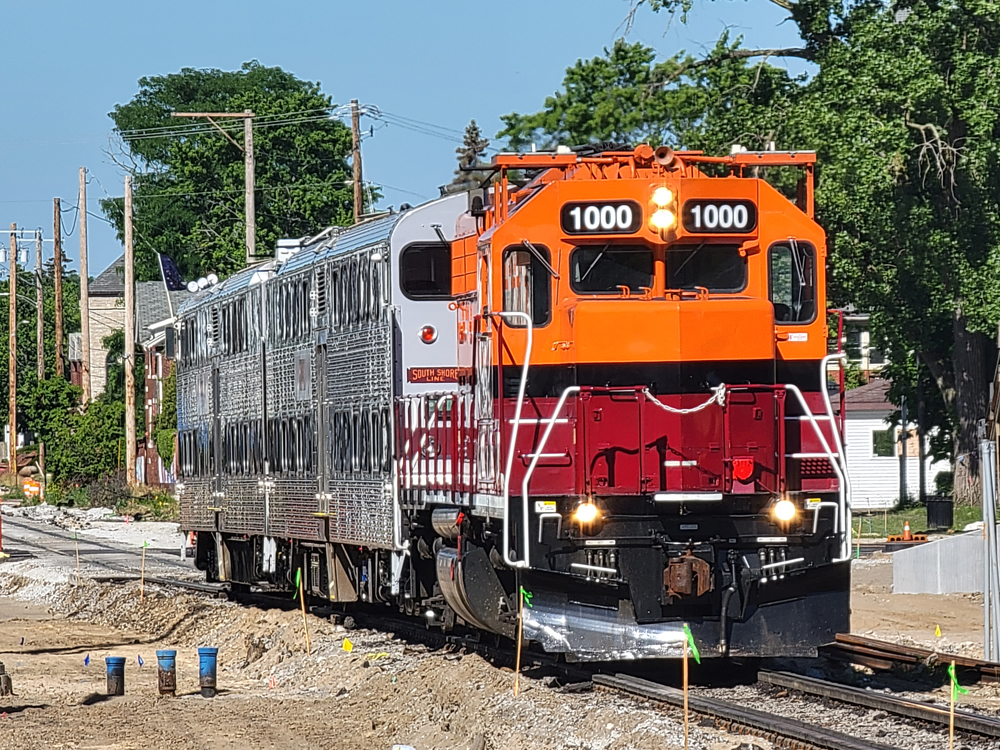 ---
MICHIGAN CITY, Ind. — While significant preparation work has been in progress since the end of February, officials gathered Monday morning (June 20, 2022) in Michigan City for a groundbreaking ceremony for the South Shore Double Track Project.
Inside Indiana Business reports Indiana Gov. Eric Holcomb told reporters after the 10 a.m. ceremony that the project will have a signficant impact throughout the region.
"It allows local officials all along this corridor to plan for that growth and gives them the ability to not just define, but usher in their own destiny," Holcomb said.
Northern Indiana Commuter Transportation District President Michael Noland said the project "unlocks the true potential of this railroad and opens up vastly improved commuter rail service from northwest Indiana to Chicago and back. … Reliability, more frequent service options, reduced time to market and safety enhancements are vital to the long-term success and will result in tremendous economic growth."
U.S. Sen. Todd Young, U.S. Rep. Frank Mrvan, and Federal Transit Administration Region 5 Regional Administration Kelley Brookins were also scheduled to take part in the groundbreaking.
The Northern Indiana Commuter Transportation District says the $649 million project, adding a second main line for 16.9 miles between Michigan City and Gary, Ind., will cut 33 minutes off travel between Michigan City and the Millennieum Park station in downtown Chicago.
The double-tracking brought an end to most of the street running in Michigan City in February [see "Double-track construction to end …," Trains News Wire, Feb. 22, 2022] and the video "South Shore Line's street running ends …," News Wire, March 7, 2022]. Currently, trains are operating between Chicago and the Dune Park station in Porter, Ind., with bus service to Michigan City.
Additional information on the Double Track project is available at this web page.
— Updated at 6:45 p.m. CDT with comments from ceremony.