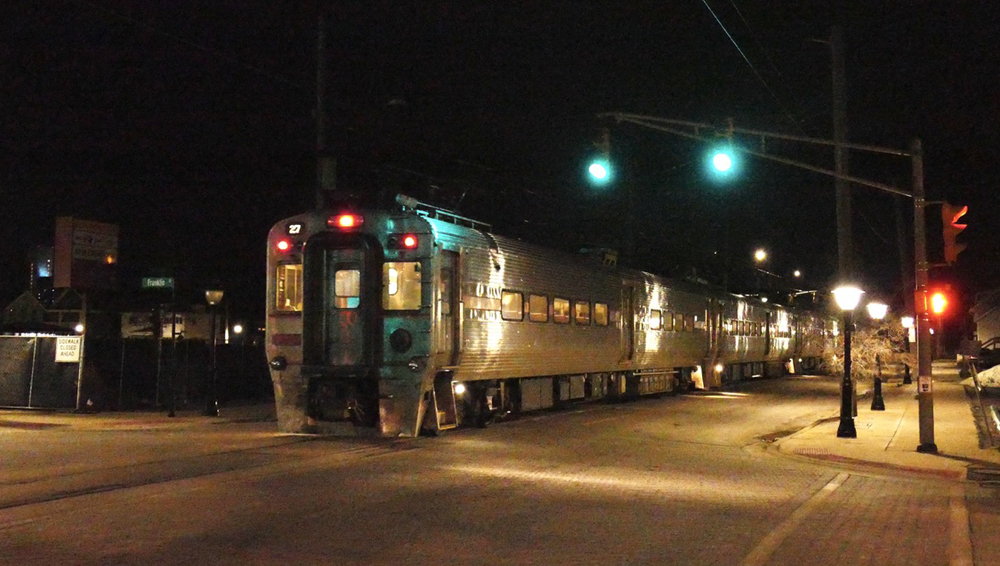 MICHIGAN CITY, Ind. — The end is apparently at hand for the majority of  street running for South Shore Line commuter trains in Michigan City.
Beginning Monday, Feb. 28, buses will replace commuter trains between the Carroll Avenue station in Michigan City and Dune Park in Porter, Ind., as part of the project to double-track the South Shore main line between Gary and Michigan City.
An advisory posted on Twitter by the Northwest Indiana Commuter Transportation District says the busing will continue through fall 2022, and details bus schedules to replace rail operations. By the time rail operations exist, the majority of street running as it exists today will no longer be in place; a small segment not included in this portion of the project construction will apparently remain, at least for now.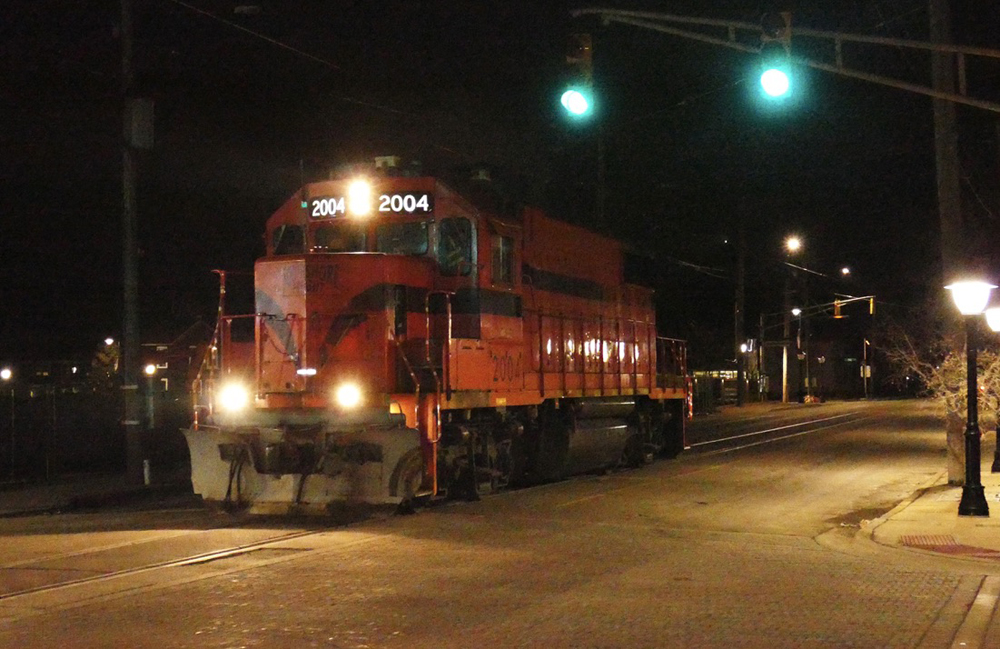 The busing will involve all weekday and weekend passenger trains. Operations by the Chicago South Shore & South Bend, the contract freight operator on the route, will reportedly continue at night. That is also when passenger equipment will be ferried between Dune Park and the South Shore shops, adjacent to the Carroll station.
The Double Track project will involve construction of a second main for about 25 miles between Gary and Michigan city, and is expected to reduce travel times between Michigan City and Chicago from 1 hour, 40 minutes, to 1 hour, 7 minutes. The NICTD approved a $304.8 million construction contract for the second main in November, after a delay in which the initial bids came in well above the agency's estimates [see "Construction contract for South Shore double track project approved," Trains News Wire, Nov. 24, 2021]. The full cost of the project has been estimated at $491 million, with completion expected in 2024.
More on the Double Track project is available at this web page.