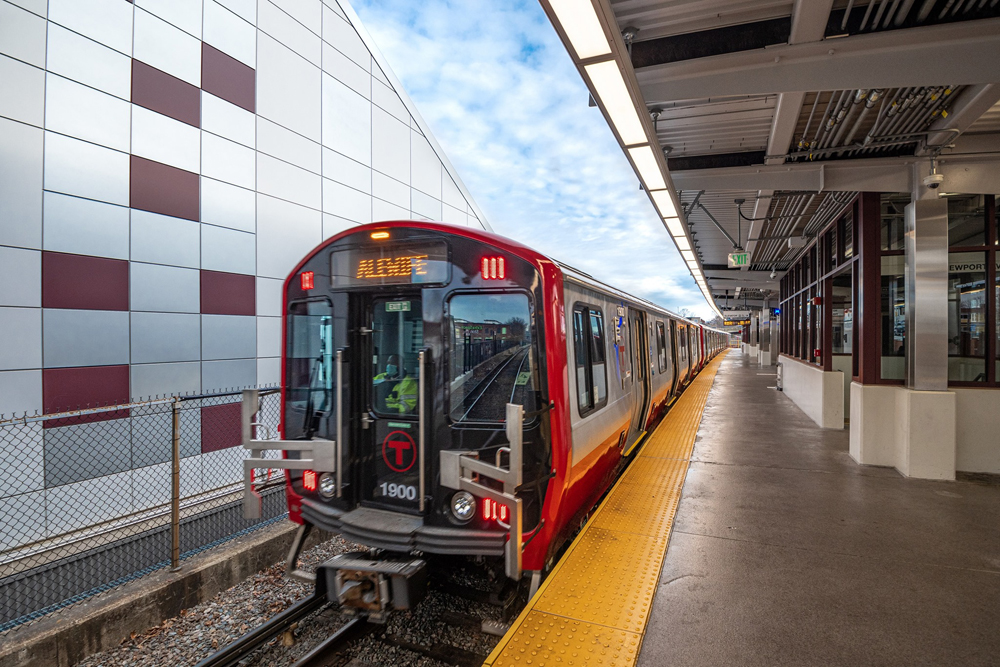 ---
BOSTON — Safety issues continue to plague the MBTA. The commuter service is now investigating a near miss between a train and workers on the Red Line on Monday and second incident on Monday, Sept. 11, along the same tracks, according to a news story on WCVB-TV.
Last week the Federal Transit Administration admonished the MBTA for the spate of recent safety issues. This week, in light of the two new incidents, Maura Healey, Massachusetts governor, met with FTA officials to assure them that her administration is taking the situation seriously.
Of the latest near miss, a MBTA spokesman says it was reported that "a flagger signaled for an approaching train to stop, but it did not." No one was injured.
During the MBTA's investigation into this latest safety incident, a worker mentioned that a similar incident had occurred along the same tracks the previous Monday. Both incidents were reported to the FTA and the Department of Public Utilities. The MBTA is investigating both.
In a Sept. 14 letter, the FTA cited two other recent near misses on the Red and Green lines. Additionally, FTA warned the MBTA that a "combination of unsafe conditions and practices exist such that there is a substantial risk of serious injury or death of a worker."
The MBTA was given until Wednesday to file a "detailed explanation" why the near misses were not properly reported within the MBTA and to the DPU.
The MBTA says it "continues to reinforce the importance of following all safety protocols and procedures," indicating senior managers and Phil Eng, MBTA general manager, "met with the MBTA's maintenance-of-way inspection teams and their supervisors to discuss work procedures, their responsibilities and to find out what management can do to help improve safety."
The FTA, who is overseeing the MBTA's corrective actions, had threatened to suspend all work along the tracks, including maintenance and inspections, if nine previously ordered actions to protect workers were not put in place. [see "MBTA emphasizes communication in revised worker safety plan," News Wire, June 7, 2023.]