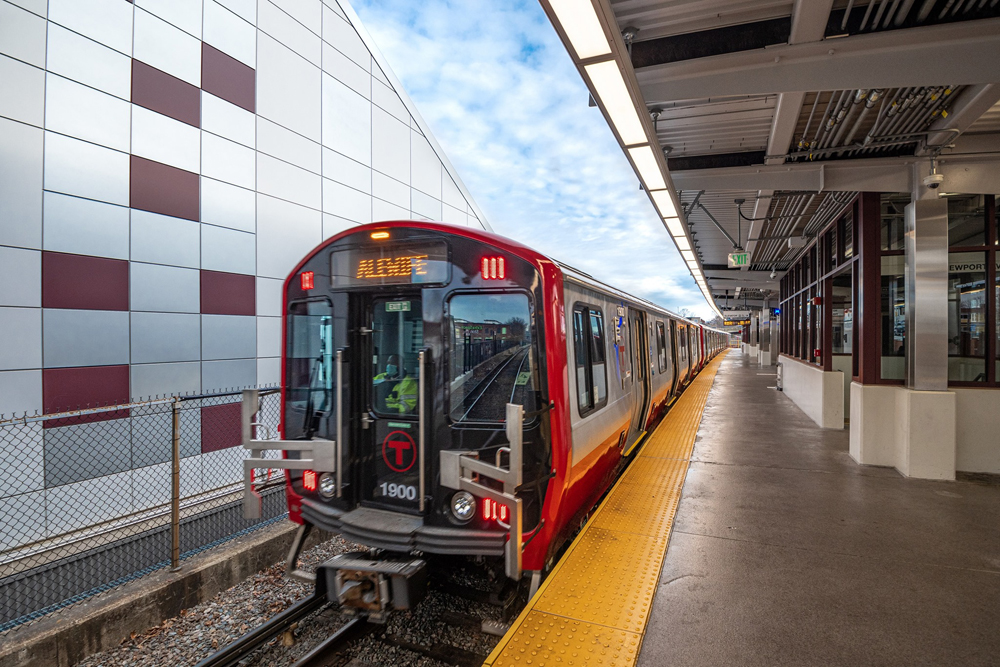 ---
BOSTON — Revised communications procedures are at the heart of the Massachusetts Bay Transportation Authority's rail worker safety plan resubmitted to the Federal Transit Administration on Monday, WGBH Radio reports.
The new plan replaces one that the FTA rejected in mid-May as "insufficient" because it included some items that would not be addressed until late this year or in 2024 [see "FTA orders MBTA to revise safety plan …," Trains News Wire, May 30, 2023]. The FTA said it wanted issues addressed within 60 days.
The new plan outlines two pilot programs in use on MBTA rail transit lines. In one, electronic maps allow dispatchers to track workers on the right-of-way in real time. In another, flaggers alert train operators to the presence of workers ahead. It also calls for radio communications that will "ensure unambiguous and explicit communcations" between flaggers and dispatchers by addressing information the parties should exchange, and reconfiguration of radios with channels to improve communications between workers and their supervisors.
A letter from MBTA General Manager Philip Eng accompanying the plan said some of the actions would take longer than a 60-day window, but Eng said that in a meeting with FTA representatives, the two sides agreed too many changes made too quickly could increase the risks to workers.
The safety plan, for employees and contractors who work along the rail right-of-way, is in response to a series of incidents in which trains narrowly missed contact with workers earlier this year [see "MBTA had four near-miss incidents …," News Wire, April 14, 2023]. The FTA must still approve the plan.